Students of the Year Cincinnati
Warriors For a Cure | Warriors for a Cure
We are team Warriors for a Cure.  We are Mariemont/St. Xavier High School students joining forces to raise money for the 2022 LLS Student of the Year Campaign.  Like most people, our lives have been impacted by cancer.  We were inspired to create this team and be a part of this competition, in part, because Graham Kempiners's mom was diagnosed with Non-Hodgkins lymphoma in January 2021.  Graham is one of our team leaders.  Graham's mom has been in remission since the end of March 2021.  We wanted to dedicate our time to this cause to help others.  We look forward to a future where the word cancer is NOT in the dictionary.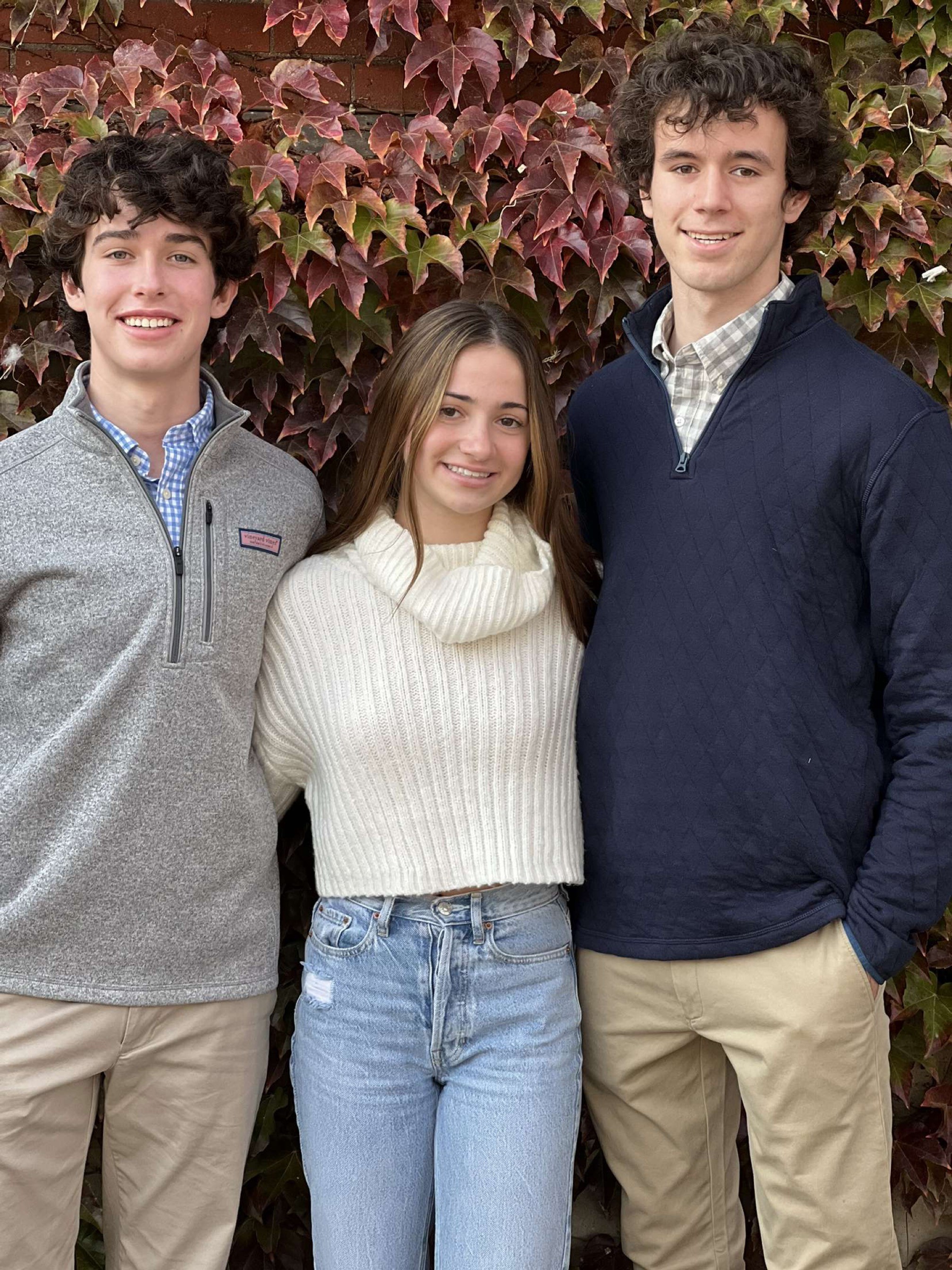 Warriors for a Cure have signed up to save lives with the Leukemia & Lymphoma Society (LLS) and am working to raise as much as possible over the next 7 weeks, Februrary 16th - April 8th!
Below is a list of our Warriors for a Cure Team, please feel free to donate directly to a team member you know or you can make a donation on this page.
Sadie Kohlman
https://events.lls.org/soh/tristatesoy22/skohlman
Graham Kempiners    
https://events.lls.org/soh/tristatesoy22/gkempinersbaw
Ryder Osgood            
https://events.lls.org/soh/tristatesoy22/rosgood
Carrie Carothers        
https://events.lls.org/soh/tristatesoy22/ccarothers
Claudia Kohlman       
https://events.lls.org/soh/tristatesoy22/ckohlman
Hadley Dickinson      
https://events.lls.org/soh/tristatesoy22/hdickinson
Sam Parker                
https://events.lls.org/soh/tristatesoy22/sparker
David Andrews          
https://events.lls.org/soh/tristatesoy22/dandrews
Thomas Sauter          
https://events.lls.org/soh/tristatesoy22/tsauter
Clara Hampton          
https://events.lls.org/soh/tristatesoy22/champton
Macy Hampton          
https://events.lls.org/soh/tristatesoy22/mhampton
Patrick Crowley         
https://events.lls.org/soh/tristatesoy22/pcrowley
Megan Muller            
https://events.lls.org/soh/tristatesoy22/mmuller
Marko Zanardo          
https://events.lls.org/soh/tristatesoy22/mzanardo
Piper George             
https://events.lls.org/soh/tristatesoy22/pgeorge
Olivia Tritsch              
https://events.lls.org/soh/tristatesoy22/otritsch
Cameryn Estepp         
https://events.lls.org/soh/tristatesoy22/cestepp
Ginny Joyce                
https://events.lls.org/soh/tristatesoy22/gjoyce
Trevor Stith                 
https://events.lls.org/soh/tristatesoy22/tstith
Ava Hoffer                  
https://events.lls.org/soh/tristatesoy22/ahoffer
Laney Riportella         
https://events.lls.org/soh/tristatesoy22/lriportell
Lucy Lysaght              
https://events.lls.org/soh/tristatesoy22/llysaght
Simone Kempiners     
https://events.lls.org/soh/tristatesoy22/skempiners
Delaney Osgood        
https://events.lls.org/soh/tristatesoy22/dosgood
Peyton Shoemaker     
https://events.lls.org/soh/tristatesoy22/pshoemaker
Adison Kaiser              
https://events.lls.org/soh/tristatesoy22/akaiser
Sarah Pschesang        
https://events.lls.org/soh/tristatesoy22/spschesang
Max Marquez              
https://events.lls.org/soh/tristatesoy22/mmarquez
Lucy Dorn                    
https://events.lls.org/soh/tristatesoy22/lcornc
Anna Reiter                
https://events.lls.org/soh/tristatesoy22/areiter
Griffin Byers                
https://events.lls.org/soh/tristatesoy22/gbyers
David Dorsten             
https://events.lls.org/soh/tristatesoy22/ddorsten
Porter Koehler             
https://events.lls.org/soh/tristatesoy22/pkoehler
Jack Mcmurry              
https://events.lls.org/soh/tristatesoy22/jmcmurry
Evan Morgan               
https://events.lls.org/soh/tristatesoy22/emorgan
Jack Peirol                  
https://events.lls.org/soh/tristatesoy22/jpeirol
Mark Morgan
https://events.lls.org/soh/tristatesoy22/mmorgan
Evan Ekouevi
https://events.lls.org/soh/tristatesoy22/eekouevi
Benjamin Webster
https://events.lls.org/soh/tristatesoy22/bwebster
Sam Hawkins
https://events.lls.org/soh/tristatesoy22/shawkins
Matthew Schwanekamp
https://events.lls.org/soh/tristatesoy22/mschwaneka
Matthew Langenderfer, Jr.
https://events.lls.org/soh/tristatesoy22/mlangender
Carter Heekin
https://events.lls.org/soh/tristatesoy22/cheekin
Jackson Hampton
https://events.lls.org/soh/tristatesoy22/jhampton
Reed Gearhart
https://events.lls.org/soh/tristatesoy22/rgearhart
Sophia Hunt
https://events.lls.org/soh/tristatesoy22/shuntv
Noah Kruthaupt
https://events.lls.org/soh/tristatesoy22/nkruthaupt
Erica Eppert
https://events.lls.org/soh/tristatesoy22/eeppert
As you know, everyone wins when cancer loses. Thanks to your support, my efforts will help fund therapies and treatments that are saving lives. Over the years, support from people like you has been responsible for the blood cancer advancements that have doubled, tripled, and in some cases quadrupled the survival rate for some blood cancers.
 
Many LLS-supported therapies not only help blood cancer patients but are also now used to treat patients with rare forms of stomach and skin cancers and are in clinical trials for patients with lung, brain, breast, pancreatic and prostate cancers. And LLS-funded drugs like targeted therapies and immunotherapies are now saving thousands of lives every day.
 
We really are getting close to our goal of a world without blood cancers!
 
All donations are greatly appreciated and tax-deductible. They'll not only support LLS research, but patient services, advocacy, public and professional education, and community services as well.
 
Please visit my website often and tell friends who would also like to donate!
 
On behalf of blood cancer patients everywhere, thank you for your support! For more information about LLS, please visit www.lls.org