Students of the Year San Diego
Jason Wexler | Team Answer for Cancer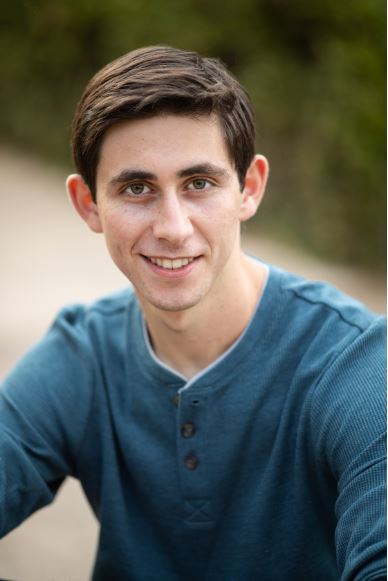 Dear Family, Friends, and Supporters,
This is Jason Wexler, high school senior from The Grauer School. I know this last year has brought many challenges to everyone, with the Pandemic, economic hardship, and social unrest. There are lots of people in need, but I hope you will consider a donation to The Leukemia and Lymphoma Society (LLS).
Cancer has not gone away. Every 3 minutes, someone is diagnosed with a blood cancer. Since 2017, LLS has helped advance 58 out of the 68 blood cancer treatment options approved by the FDA. Many of these treatments have helped those suffering from other forms of cancer, as well as other diseases.
I decided that I wanted to join this cause because I have personally known several people who have lost loved ones to cancer. I witnessed my friend's grief over the loss of her father from Lymphoma and my cousin is continuing to fight against Leukemia. It is for this reason that I feel so passionate about helping to find a cure!
During the last two years, the team I started, Answer for Cancer, has raised a significant amount of money to support LLS's mission and fund cancer research. I couldn't be prouder of what our team has been able to accomplish, but we still don't yet have a cure. In my final year as leader for Answer for Cancer, I want to raise even more than we did last year. We can do it, but only with YOUR help.  
I am writing to ask you for your support of Team Answer for Cancer by making a donation to LLS through my website: https://events.lls.org/sd/SDSOY21/jwexler or by making a check out to LLS and returning via mail to my address below. Any amount is appreciated! All donations are 100% tax deductible (Tax ID # 13-5644916). Also, many companies match employee donations. Find out if your company matches and let them know that you made the donation so they will match it. 
The Leukemia and Lymphoma Society's Students of the Year campaign is a 7-week nationwide campaign held annually by LLS, lasting from January 13th to March 6th. I am honored to be a candidate for the Students of the Year program for one final time. As it is my last year reaching out on behalf of LLS, let's make this the biggest year yet and get to our goal. Let's step outside of our comfort zones and really help those in need. 
Thank you so much for your generosity and for joining us in making a positive difference in the world. Thank you for being the answer for cancer!
With Great Appreciation,
Jason Wexler (Parents- Kevin & Sherri Wexler)
1518 Martingale Court, Carlsbad, CA 92011
Phone: 619-214-9544
Email: jasonwexler@grauerschool.com