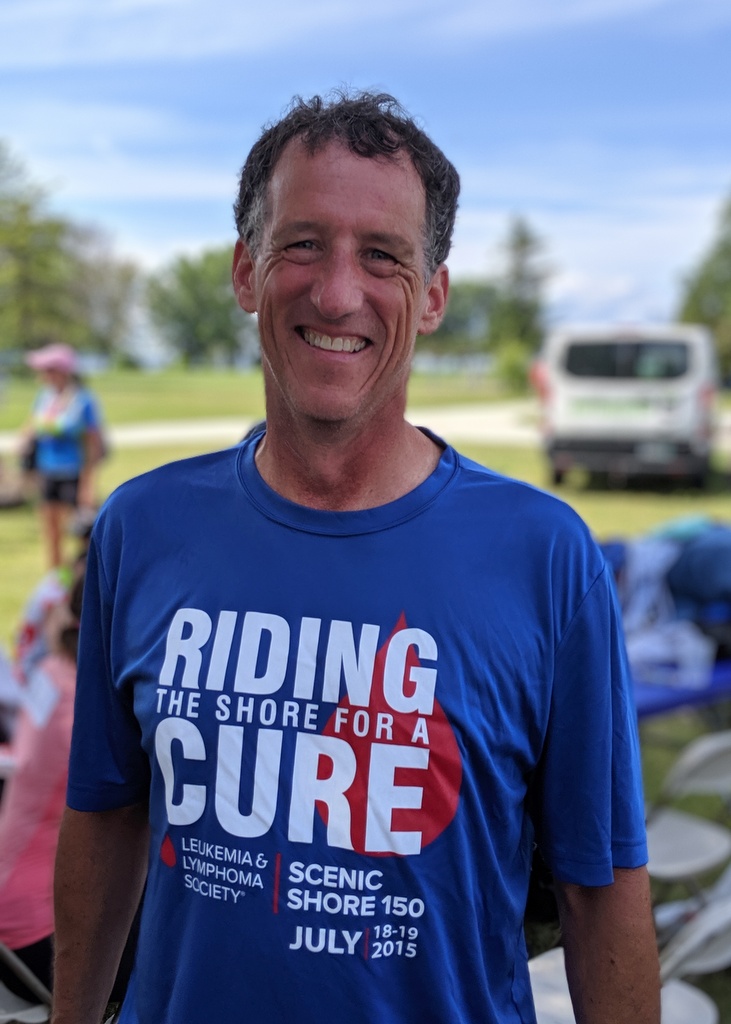 Dear Friends,
Welcome To My Scenic Shore 150 Fundraising Page.
Please join me in supporting The Leukemia & Lymphoma Society (LLS) by making a donation to my fundraising campaign. Thanks to your support, my efforts, will help fund the therapies and treatments and help save lives today.  It's been a difficult year for all of us, including the Scenic Shore planning team.  In order to keep all of our riders and volunteers safe we made the decision to cancel our regular July ride and re-schedule a newly designed "See Your Own Shore Ride" in early September.  I will be riding 150 miles during the week of September 6th and once again I am hoping for your support. 
Cancer is not cancelled and neither are we!  LLS's continued advancements over the years, are responsible for the blood cancer survival rate doubling and tripling; in some cases, the survival rate has even quadrupled. In 2019 fourteen therapies received U.S. Food & Drug Administration (FDA) approval. That brings the number since 2017 to an incredible 53 drugs—46 of them advanced with support from LLS and our donors.
And many LLS supported therapies not only help blood cancer patients but are now used to treat patients with other cancers. They're being tested in clinical trials for patients with a range of cancers including lung, brain, breast, pancreatic and prostate cancers. LLS funded drugs are also being tested for patients with other non-cancerous diseases like Diabetes, Rheumatoid Arthritis and Multiple Sclerosis.
We really are changing the face of blood cancer!   LLS is now also taking on children's cancer from every direction.  40% of pediatric cancers are blood cancers.  Approximately 80% of childhood cancer survivors develop one or more chronic health conditions as a result of their treatment.  In the last 40 years, only 4 oncology drugs have been approved for first use in children.  LLS believes that cures for children are achievable.  With the LLS Children's Initiative, we are determined to realize them.   
All donations are greatly appreciated and are tax deductible. They'll not only support LLS research but patient services, advocacy, public and professional education, and community services as well. Beating Cancer Is In Our Blood!
Please visit my Web site often and bring friends who would also like to donate!
For more information about LLS, please visit lls.org
Many, many thanks for your support,
Gregg