13 YEARS OF RUNNING RACES AND COACHING OTHERS TO DO THE SAME COMES DOWN TO THIS.........THE 2017 IRONMAN WORLD CHAMPIONSHIP IN KONA.
In case you made it to this site unfamilar with what an Ironman is: it is a 2.4 mile swim followed by a 112 mile bike ride followed by a 26.2 mile run.
In case you made it to this site unfamiliar with the story that was the catalyst launching me into a world of cancer fighting: it started in September 2002 when my father was diagnosed with leukemia. I did not think it could get much worse than that but the next 15-16 months would test my family and I. Shortly after my father's diagnosis, my wife became pregnant with our daughter Isabella. On July 31, 2003, what was supposed to be a celebration of our 4th wedding anniversary turned horribly wrong. With just a few days until her official due date, Isabella passed away at birth. This was harder than words could ever describe and it also took away some of the fight in my father and he was soon after pronounced terminal. On January 12, 2004, my father lost the war with cancer. A few months after this, while already in a high risk pregnancy with our son Jaden, my wife was diagnosed with cancer. It was surreal and unbelievable and true. Thankfully my wife beat the cancer on this occassion and 5 years later when it returned. If you ever want the longer version of this story, please visit my blog at www.training2savelives.com or our website at WE WILL FIND A CURE
Those hardships really created the person I am today. I was beat down but I stood up to fight back and make a difference. My losses defined me. My losses created me. My losses are what drive me on a daily basis. That being said, these events are my personal story. Everything I ever do is to try and make my father, daughter and wife proud but I do NOT want Ironman Kona to be about me. If I am blessed enough to get to the finish line, I will certainly shed a tear because I like to believe my Dad and Isabella are at every finish line but this journey is about all of us. If you have lost someone to cancer, I am training for you. If you are currently fighting cancer, I am training for you. If you have children, I am training so that they may one day know a world without cancer. To train for a race such as this will be a lot of work. To get to the start line healthy will be quite a challenge for me because the last 3 years have been filled with rehab and surgeries following an accident in Sepember 2013. Crossing the finish line will be equally as challenging because Kona is an animal of a race for a guy like me who a)has been through all of those surgeries and b)does not do well in heat........and the heat in Kona is brutal. I am willing to do everything I can to push past these barriers but all of that will be meaningless if we do not raise the money which will help lead to a cure to end cancer.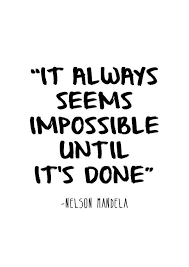 My goal is $130,000. It might sound impossible but I have seen impossible happen many times and I would like to see it happen one more time. Nelson Mandela said " It always seems impossible until it's done". When I coach for Team in Training.....the same organization that has blessed me with this spot in Kona......the Nelson Mandela quote is how I close out every season. On October 14, 2017 when I hopefully run down Ali'i Drive some time before midnight, I hope to have proved the quote true one last time. Won't you join me in making a huge impact on this world. Won't you help me prove that anything is impossible. Won't you join me in reaching your hand into the darkness to help those souls impacted by cancer. I know them. You know them. The sad stories are endless. Let's make this story about hope. I have asked many times before but I have to ask one more time...........please join me in this fight. Please stand by my side. Let's #BeatCancer together.
Christopher D. Wilno