Students of the Year Campaign Orange County Inland Empire
Angelica Cortez | Team Mission CANcer-vive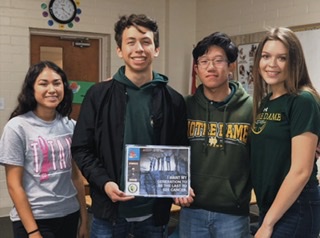 A special thanks to Notre Dame High School Riverside for allowing students to take a break from wearing uniforms and wear jeans every Friday for $2 in support of the Leukemia and Lymphoma Society #soy4lls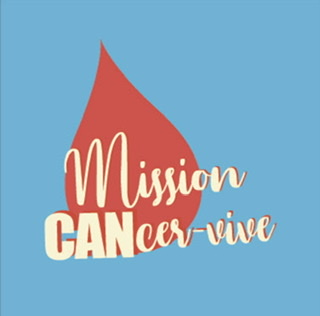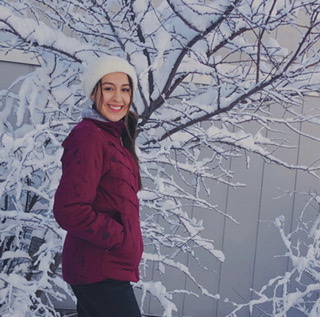 Hello! Welcome to my fundraising page!
I am very excited to announce that I am a team member of Mission CANcer-vive for the Leukemia & Lymphoma Society's (LLS) Students of the Year campaign. Students of the Year is a seven week competition for local high school students working to fundraise and raise awareness for the mission of LLS: to cure leukemia, lymphoma, Hodgkin's disease, and myeloma, and to improve the quality of life of patients, survivors, and their families.
I became involved in LLS because I, like millions of Americans, know somebody who has fought the hard fight of cancer. I've had family, friends, and relatives who have fought, some of which won the battle, others who did not. Seeing my family and friends have to watch their loved ones go through this was eye opening to me. I knew that I had to do something about it, to help find a cure, even if it was by one donation at a time.
Just this past year, my maternal side of the family lost somebody very near and dear to our hearts. Hildeliza Sanchez, whom my family called "Nina Licha," was always the light of the Flores family's lives. When she was diagnosed with cancer this year, she fought the battle, all with a smile on her face until her very last breath. Watching someone I loved so much battle to be alive and watching my family hurt through it was one of the hardest things in the world. She is my inspiration to fight and the reason I am beyond excited to be part of this campaign.
Everybody has their own personal connection to cancer and it is far too common. I do not want to lose another loved one due to any type of cancer. Our team Mission CANcer-vive has a set goal to raise $75,000, and we're asking for your help! I would greatly appreciate if you would join the efforts of team Mission CANcer-vive, and donate to help advance more treatments for those battling cancer. If I could just keep one mother or father from losing their child, I would feel blessed. Just imagine what we could do together!
 
*If you are donating on behalf of another student for an extra credit assignment be sure to write "Donated on behalf of..." in the comment box!*
Online donations can be made between February 9 - March 28 by visiting https://events.lls.org/ocie/ociesoy20/acortez. You can also write a check made payable to The Leukemia & Lymphoma Society, with my name on the memo line. All donations are tax-deductible (13-5644916).