Students of the Year Washington DC
Team Eagles for a Cure | Eagles for a Cure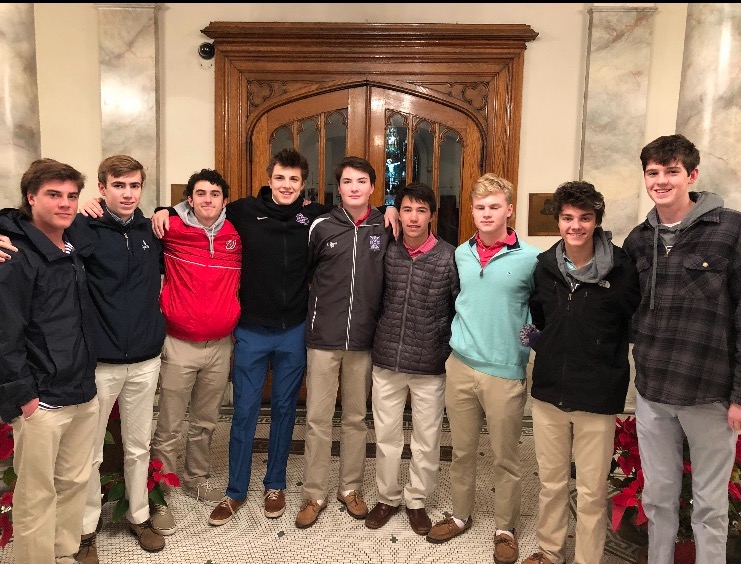 Meet the Team!
Help us battle cancers by contributing to EAGLES FOR A CURE!
 We are a group of friends and juniors at Gonzaga College High School who have all been affected by cancer in some way, whether through a friend, a sibling, a cousin, a parent, grandparent or personally. Our team resides in diverse communities throughout Virginia, Maryland, and D.C. Although these communities are very unique, our team finds a common thread through the trauma of this disease. Blood cancer is responsible for more deaths among people under 21 than all other cancers. This epidemic is widespread and without a cure. As a team, we have responded to this pain and sadness by forming "Eagles for a Cure". Through forming this team, we are committed to doing our part in the funding of further research. This is research which is ongoing in an ultimate achievement of a cure.
We are competing in the Leukemia and Lymphoma Society (LLS) Student of the Year Campaign carrying on the Gonzaga tradition led by Patrick Sheehy '15, by Joe Vermillion '16, Will Valentine '17, and JP McGill and Peter Greene '18. Dolan Smith and Luke McGrail will lead our team this year, and, like our predecessors, will carry our name and what it represents with pride. Our goal is to raise funds for and to raise awareness of the Leukemia and Lymphoma Society and its research towards curing blood cancers and towards providing monetary support for current blood cancer patients. Specifically, we want to raise $30,000 for LLS between January 10 and March 2. Through these funds and the increase of awareness in our communities, all of us are doing our part in the mission for a cure
All donations are tax-deductible and are greatly appreciated. All proceeds will go to The Leukemia & Lymphoma Society. On behalf of Eagles for a Cure, we thank you for your time and your donation!