Students of the Year Fresno
Max Bauer | Bauer Power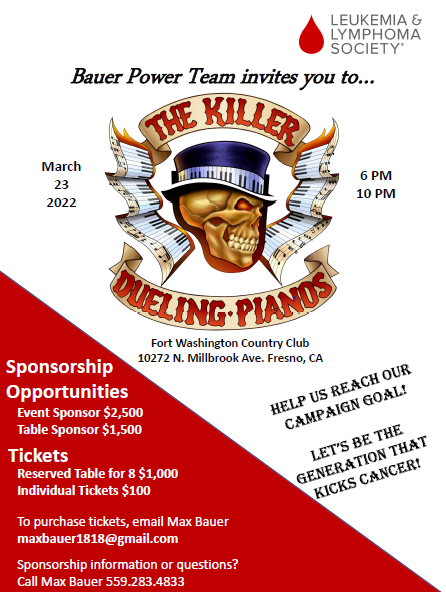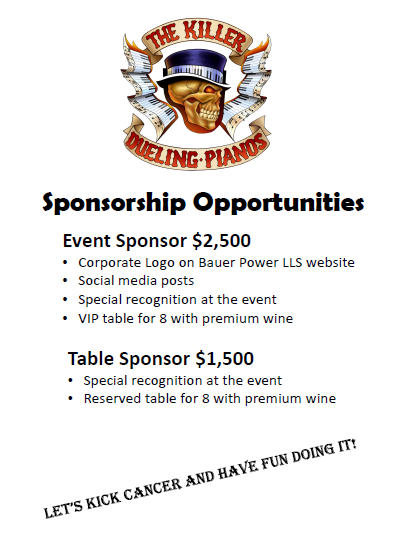 Dear Friend,
Some find it hard to ask others for money.  But, when I'm asking you to honor my friend, Nic – a cancer survivor – it's easy.  I have compiled a team to raise $50,000 in just 7 weeks for the Leukemia & Lymphoma Society (LLS).  I would be grateful for your support of this goal – my mom always said: "go big or go home!"
Nicolas Hambalek was just 10 years old when he received the shocking news that he had Hodgkin's Lymphoma.  He endured six long months of chemotherapy and radiation.  I'm happy to report that Nic is now 14 years old and has been in remission for three years – he's a freshman at Memorial High School in Fresno, CA and plays on the JV football team.
LLS was right by his side, offering support and advocacy.  LLS has helped countless families by funding new drugs to treat leukemia, lymphoma, and other forms of cancer.  They provide advocacy support when insurance is lacking and help connect families to resources.
 I am inspired by the research work that LLS is leading to treat blood cancers.  In 2020 alone, LLS advanced 14 of the 17 blood cancer treatment options approved by the U.S. Food and Drug Administration (FDA). 
When I was little, I dreamed of finding a cure for cancer.  I may not be the scientist that will discover a breakthrough cure, but I have hope that one day we will.  I am honored to participate in this year's Students of the Year campaign to support the work of LLS.
I am excited to invite you to join my efforts to raise money for the Leukemia and Lymphoma Society, so that they can continue to help and support people like Nic.  To donate, please visit my website at:  soybauerpower.org or you can send a check payable to Leukemia and Lymphoma Society to me at:  398 East Salmon River Drive, Fresno, CA  93730.  
Let's be the generation that kicks cancer! 
Thank you!
Max Bauer
Students of the Year Candidate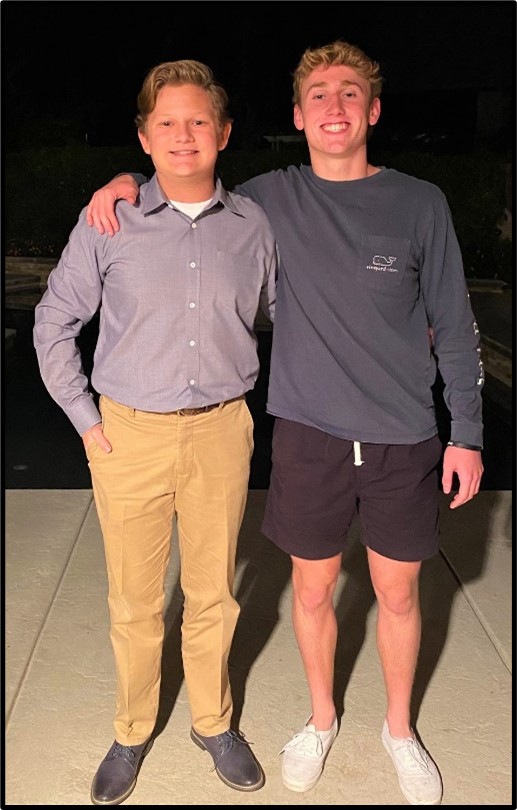 Nic and Me!