LLS Students of the Year Los Angeles
Abigail and David Maemoto | Abigail and David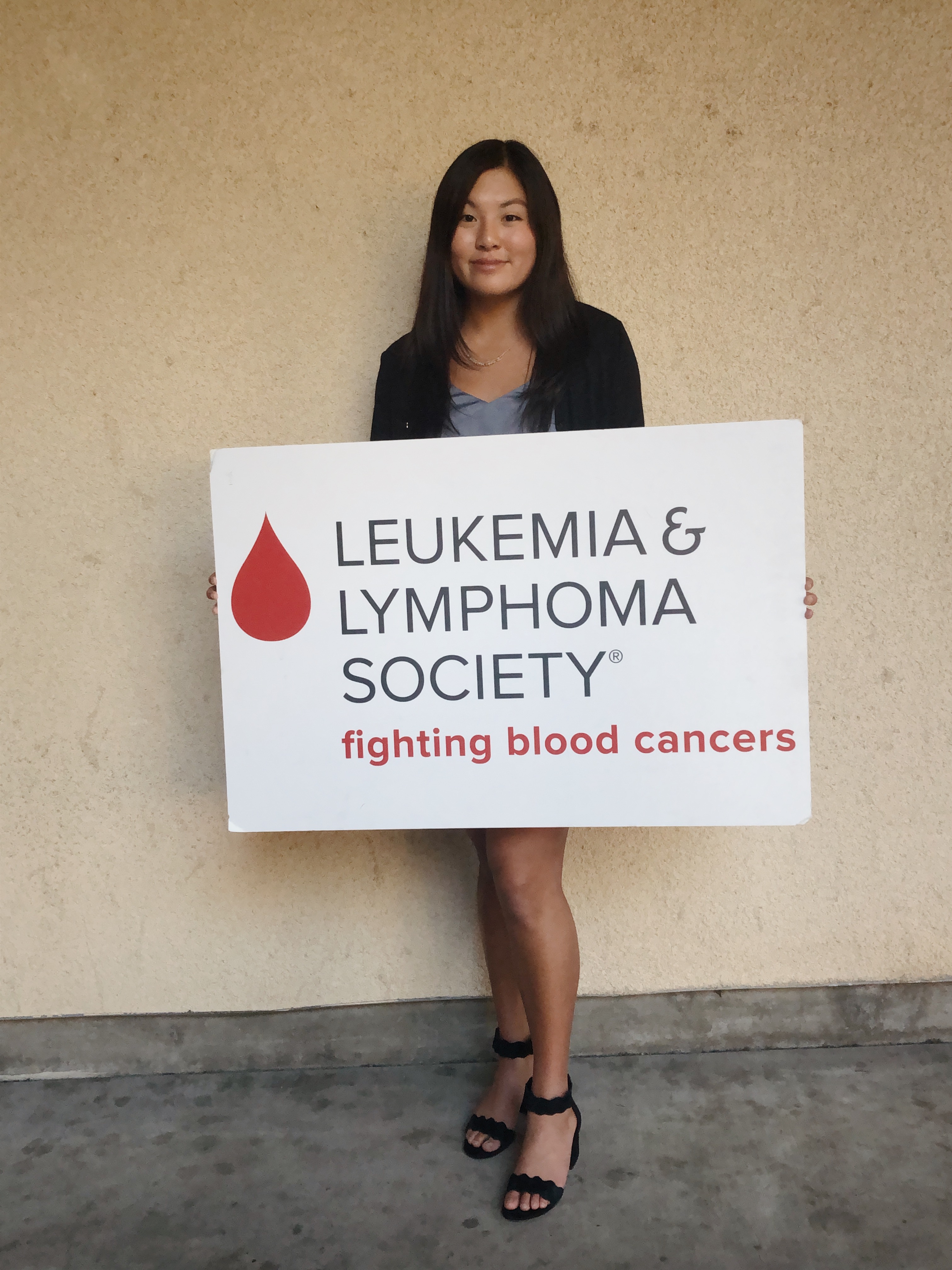 The South Bay area of Los Angeles is known for its crashing waves…but this year something else crashed onto the shores of our community: cancer. Every year without fail, we hear the whispers in the school hallways; each time, a different victim, but the words are always the same: "It's cancer." In these moments, we can't help but think to ourselves: "What can we possibly do to help them?"
All of our lives have been touched by cancer in some way. Last year, we took action against cancer by leading a Students of the Year Fundraising Campaign for the Leukemia and Lymphoma Society. Together, our team, Unite the Fight, raised $85,000 to fund an acute lymphoblastic leukemia research portfolio! Now as ambassadors, we are looking to continue making an even greater impact in the fight against blood cancers. 
Our team, Unite the Fight, is working hard to reach our fundraising goal of $5,000 this year so that we may make a significant impact on the much-needed research and find cures for as many cancers as we can.  In order to reach our goal, WE NEED YOUR HELP!
The Leukemia & Lymphoma Society's mission is to cure Leukemia, Lymphoma, Hodgkin's Disease and Myeloma.  LLS has pumped over $1.2 billion into cancer research. Over the last decade, over 40% of cancer treatments and drugs came from LLS funded research, which is not only being used to treat blood cancer patients, but also those affected by other cancers and diseases.
Thank you for taking the time to visit our fundraising site.  We know life is extremely busy for everyone, but we hope you can join us in this effort so that TOGETHER we can be the answer to curing cancer!  Will you join our team, Unite the Fight, in one of the following ways?
You can donate to our website at: 

https://events.lls.org/calso/soyla21/amaemoto
You can write a check to the Leukemia and Lymphoma Society and use the enclosed envelope to send to 3216 Singingwood Drive, Torrance, CA 90505.  Please be sure to write our team name, UNITE THE FIGHT on the memo line.

This year, we are especially looking for corporate sponsorships! If your company is interested in donating to our cause, please email me at abbiemaemoto@gmail.com! 
All donations are 100% tax deductible (LLS Tax ID #13-5644916). For more information about LLS, please visit lls.org
On behalf of cancer patients and their families everywhere, I sincerely thank you for your support! Thank you again for being a HERO! 
Warm Regards,
Abbie & David Maemoto