Students of the Year Milwaukee
Mikayla Cup | Lights Out Leukemia
Oscars Frozen Custard
21165 Hwy 18, Brookfield 
4-8pm Tuesday, March 5th, 2019
Enjoy a delicious dinner or frozen custard with your family and friends will supporting our campaign. Please show the cashier a coupon found on our facebook, but don't worry if you forget it we will be there with extras! We hope to see you there! 
I am honored to participate in the 2019 Students of the Year program, a seven-week initiative in which select high school students from around the country participate in a fundraising competition to benefit The Leukemia & Lymphoma Society. I am proud to be raising critical dollars in honor of a young patient hero who is currently battling or is in remission from a blood cancer. Each dollar is a vote. The candidate team that raises the most money at the end of the seven weeks is named Student(s) of the Year. Our mission is to not only raise the most money but also to bring attention to blood cancers like leukemia, which is the most common form of cancer in children and teens.
Becoming a teacher has always been my dream! I was raised to care for others in a loving way by my mother, and I always thought that having a career all about others would be so rewarding. Currently, I work at a daycare and have learned that elementary aged kids have so much joy and an inspiring future ahead of them. When I learned that Leukemia and Lymphoma cancers are most common in kids it broke my heart. If there is anything I could ever do to make sure no kids have to experience having cancer, I would do it in a heartbeat. Ashley, the most wonderful and encouraging child I have ever met, was diagnosed at age 8. Her story and heartbreaking experience have motivated me. I'm raising money for her along with the honor hero, Isaiah. Isaiah was diagnosed in 2018, and even though he has struggled, he always has a smirk on his face whilst running around with his sister Greta. Kids have always inspired me. This campaign is giving me an opportunity to ensure that my future students or children will never have to go through what Isaiah and Ashley did.
Since the early 1960s, five-year survival rates for many blood cancer patients have doubled, tripled or even quadrupled. And many LLS supported therapies not only help blood cancer patients but are helping patients with other cancers and serious diseases. In fact, drugs first approved for blood cancers are now approved to treat patients with stomach cancers, skin cancers, and autoimmune diseases like rheumatoid arthritis.
We really are changing the face of blood cancer!
All donations are greatly appreciated and are tax deductible. They'll not only support LLS-funded research but will help provide critical information and support for patients, and support advocacy for laws to ensure patients can access the care and treatments they need.
Please visit our website often and bring friends who would also like to donate!
On behalf of blood cancer patients everywhere, thank you for your support!
For more information about LLS, please visit www.lls.org.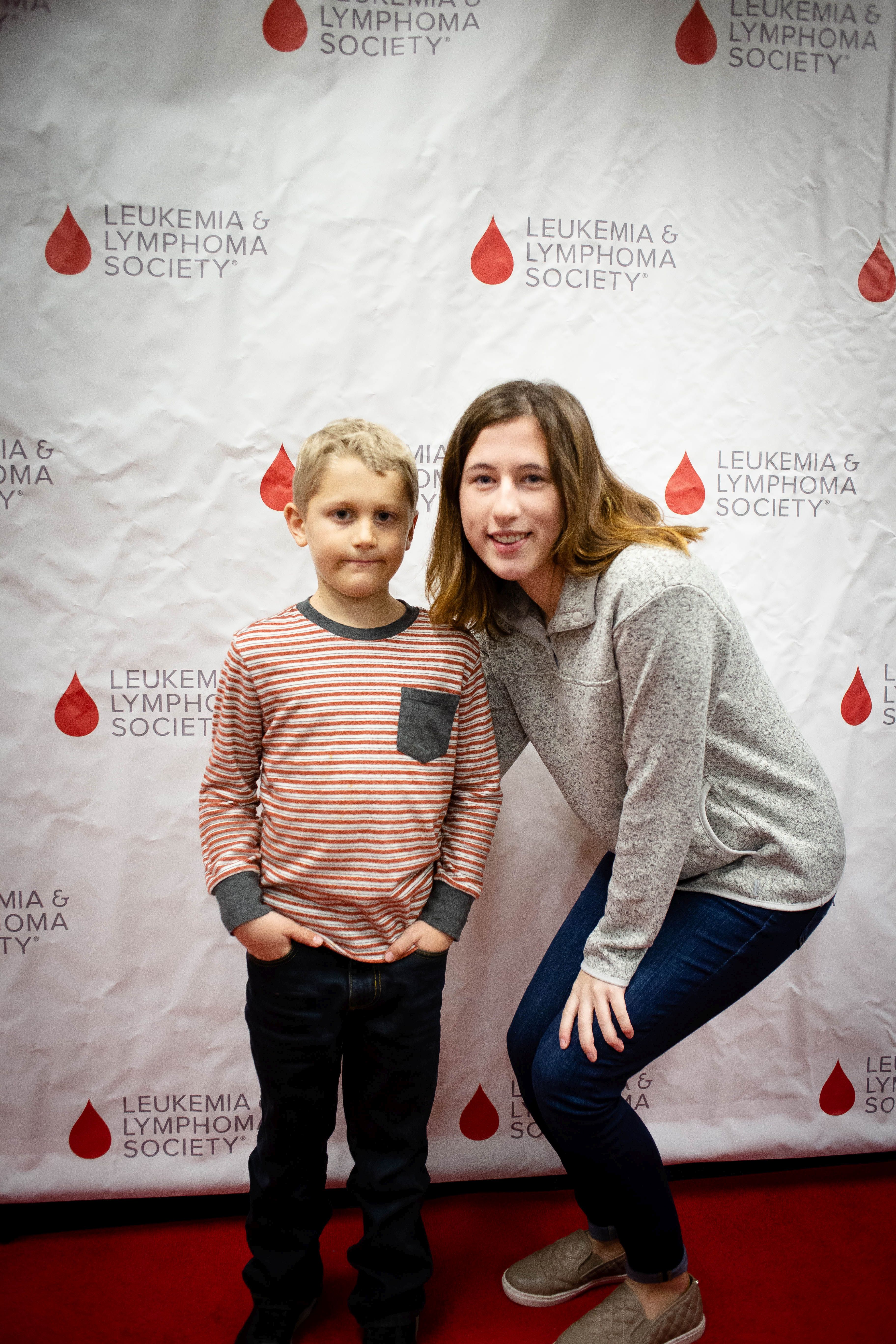 Isaiah, 2019 Local Honored Hero, and Mikayla, Sussex Hamilton 2019 Candidate