Students of the Year Madison
Cecily Greblo | Go Go Gabi
Happy Friday!
This Sunday (2/28) at 2 pm. CST, our team, Go Go Gabi, will be hosting a bingo event! We will have guest speakers and prizes after rounds, and it will be a fun and inspiring event! Please use this link to RSVP: https://forms.gle/VyxY4grKQMw6L5xL8. I hope to see you then!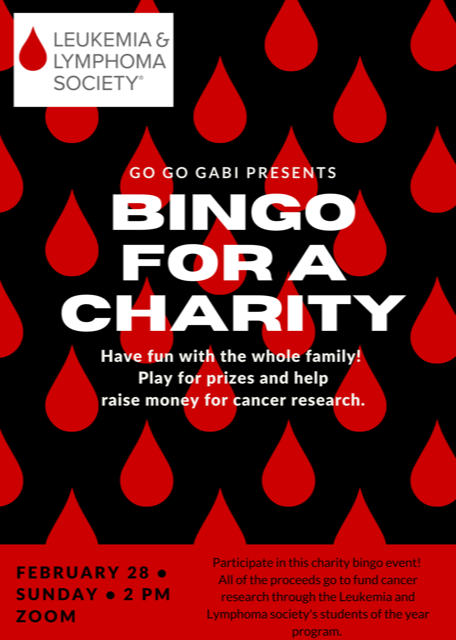 Hello!
This week, our team, Go Go Gabi, will be having an event at Kendra Scott! This Friday and Saturday (February 5th and 6th), if you use our giveback code GIVEBACK-0XR2 in your cart or at checkout at kendrascott.com, or mention it in store, 20% of your purchase will go back to our team. This is a great opportunity to treat yourself or someone you care about for Valentine's or Galentine's Day! Please come and support us and our cause this week! Here is the link to RSVP as well: https://kendragivesbackgogogabi.splashthat.com/.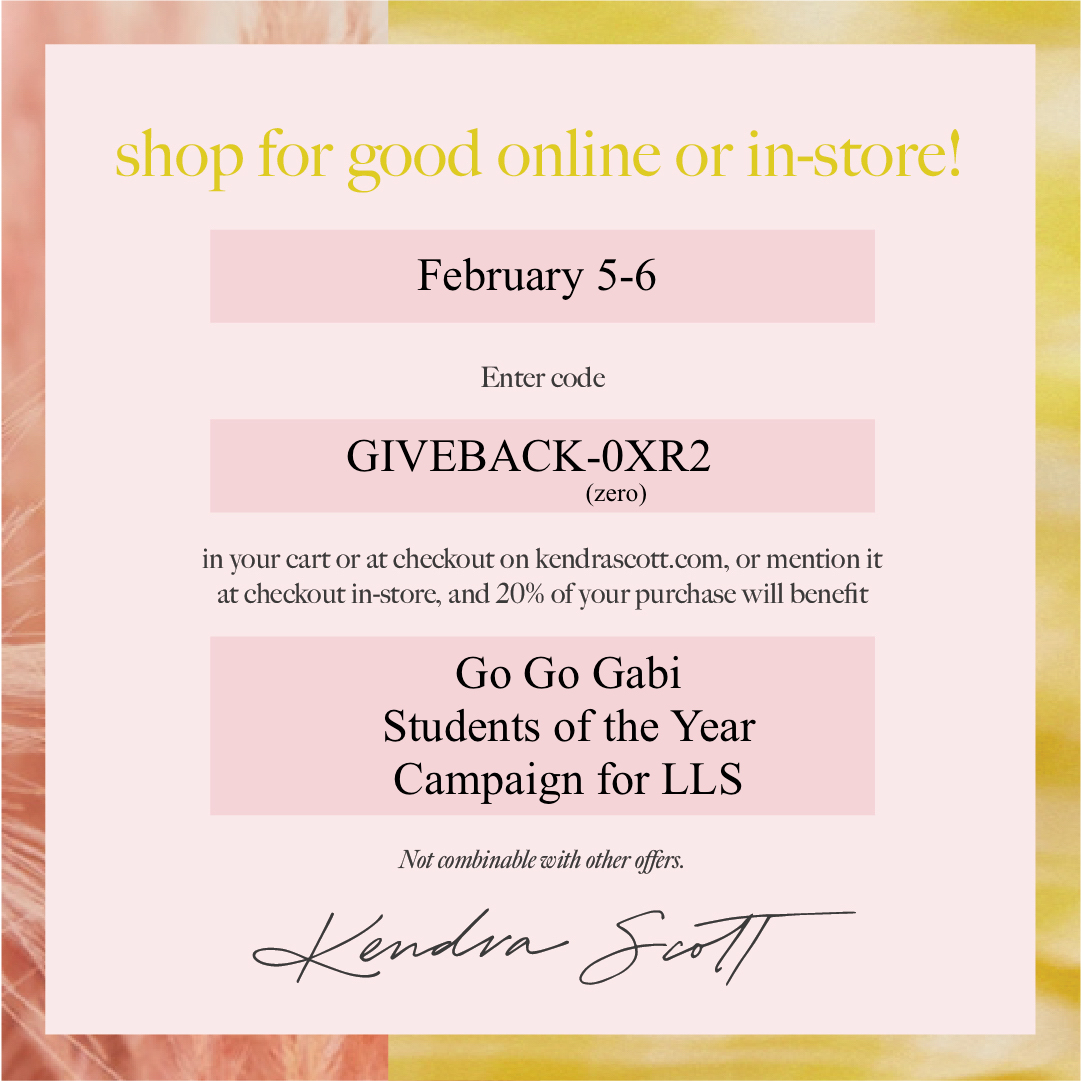 Welcome To My Fundraising Page! 
Please join me in supporting The Leukemia & Lymphoma Society (LLS) by making a donation to my fundraising campaign. Your support will be able to help fund life-saving LLS treatments and therapies! 
My dad, Paul Greblo, was diagnosed with Hodgkin's lymphoma in December of 2001. After undergoing chemotherapy and radiation, he was declared to have no evidence of disease in August of 2002. If it weren't for organizations like the Leukemia and Lymphoma Society, my dad's treatment may not have been possible. I'm excited for the opportunity to support blood cancer patients as a candidate for Students of the Year this year! 
LLS's continued advancements over the years are responsible for the blood cancer survival rate doubling and tripling; in some cases, the survival rate has even quadrupled.
And many LLS supported therapies not only help blood cancer patients but are now used to treat patients with rare forms of stomach and skin cancers. They're even being tested in clinical trials for patients with a range of cancers including lung, brain, breast, pancreatic and prostate cancers. LLS funded drugs are now being tested for patients with other non-cancerous diseases like Diabetes, Rheumatoid Arthritis and Multiple Sclerosis. These advancements would not be possible without people like you! 
My team, Go Go Gabi, is named for our honored hero, Gabi Barreiro, who is a Hodgkin's survivor, a former SOY candidate, and is currently studying engineering at UW-Madison. Her story and my dad's make me determined to leave my mark on this important cause and I'm asking for your help.
All donations are greatly appreciated and are tax deductible- we understand that these are unusaul times, but please know that your support helps LLS to make groundbreaking strides in cancer therapies and advocacy efforts! 
Please visit my Web site to stay up to date on team ongoings and bring friends who would also like to donate!
On behalf of blood cancer patients everywhere I thank you for your support!
For more information about LLS, please visit lls.org