Students of the Year Richmond
Hannah Bonbright | Hannah Bonbright's Team
Thank you so much for your interest in supporting the mission of LLS!  Please note, gifts made on this page after 4:30pm on Wednesday, March 23, 2022 will NOT be counted towards the competition for the 2022 Virginia Students of the Year.  To make a gift that WILL be credited to this candidate's competition total after 4:30pm on Wednesday, March 23, please visit the following link and select the candidate you would like to support.:  https://e.givesmart.com/s/:qkBzDT3fJrz/e/pMj/d/donate/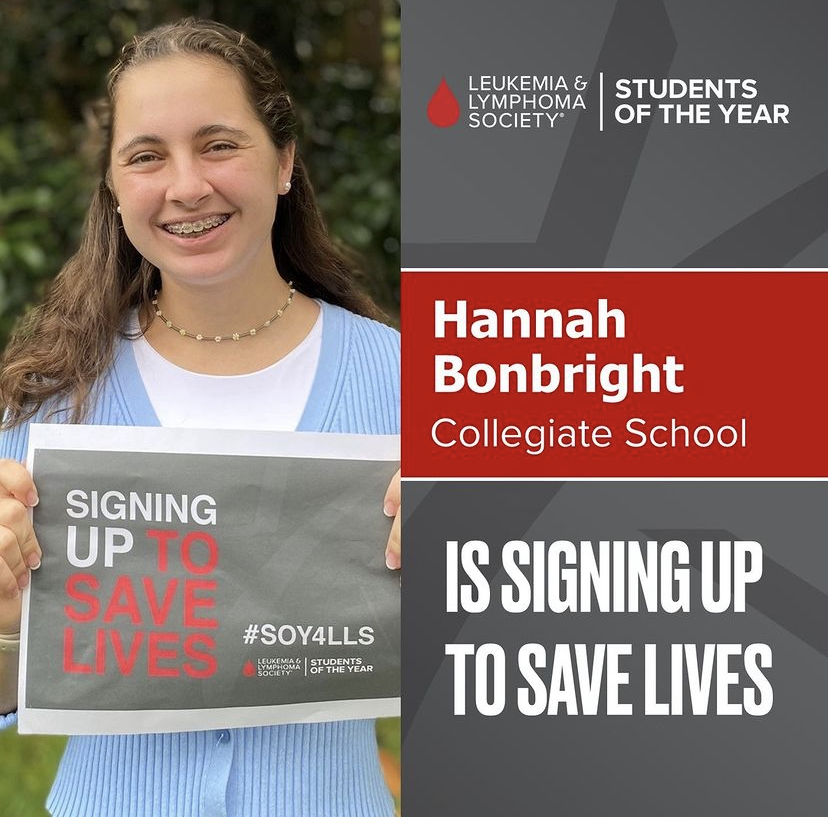 I had the privilege of being nominated as a candidate for The Leukemia & Lymphoma Society's (LLS) 2022 Virginia Students of the Year campaign. Students of the Year is a seven-week leadership development program that runs from February 3rd to March 25th to raise money and advocate for LLS.  Today, I ask for your support of my campaign and LLS's mission to find a cure for blood cancers and improve the quality of life for patients. 
I have created a team of committed friends and family to partner with me on this journey. Together, we have set a fundraising goal of $20,000!  The money raised helps LLS, the largest nonprofit dedicated to creating a world without blood cancers, fund cutting-edge research and treatments. In fact, the treatments that LLS is funding benefit non-blood cancer patients too. More than 40% of new cancer treatment drugs approved by the FDA since 2004 started as blood cancer drugs are now being applied in other forms of cancer. 
The women in my family have a long history of supporting critical cancer research, particularly in regards to breast cancer. I am excited and honored to join a long line of powerful and kind women in the pursuit for a cure to cancer, especially as I work to create a team centered around those that inspire me. My campaign will provide support to the critical work of LLS in hopes that one day no one will have to grow up without the ones they love. I know that with your help, I can reach my goal and make a direct impact in the fight against blood cancers.  
I thank you in advance for partnering with a campaign so close to my heart, and please remember, every bit counts. 
 
Please visit my website often and tell friends who would also like to donate!
 
On behalf of blood cancer patients everywhere, thank you for your support! For more information about LLS, please visit www.lls.org