Students of the Year Houston
Molly Nelson* | Team LLS Lifesavers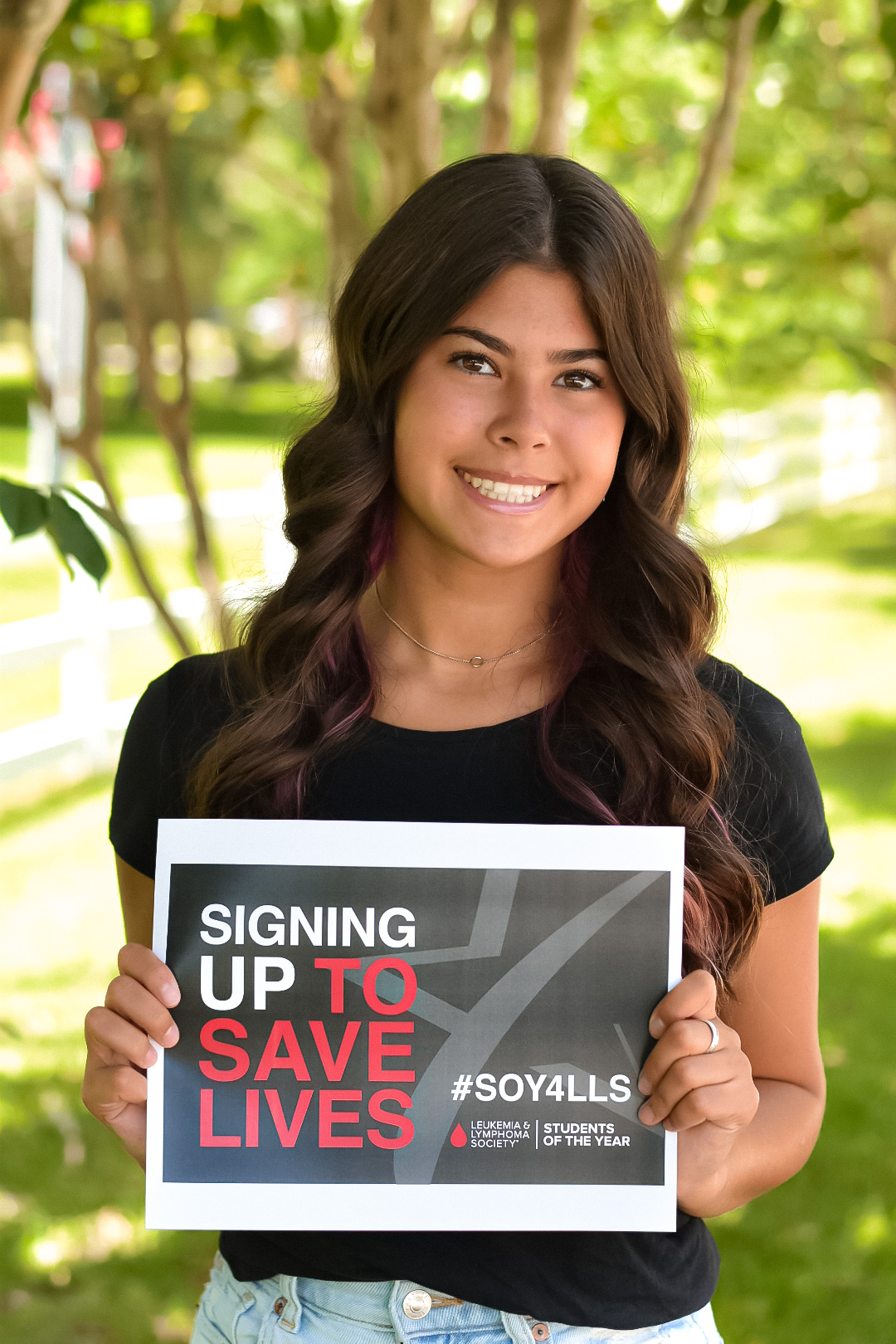 I am very honored to announce that I have been nominated as a 2022 LLS (The Leukemia and Lymphoma Society) Student of the Year Candidate. My campaign starts on January 13th, where I will be raising money in order to help find a cure for blood cancers and all other cancers.
Together with my team, LLS Lifesavers, we are looking to raise as much money as we can in order to support those who cannot support themselves and help to one day find a cure. LLS has already helped to advance 85% of FDA approved cancer treatments, including clinical trials for bone cancer, brain cancer, breast cancer, diabetes, kidney cancer, liver cancer, lung cancer, lupus nephritis, melanoma, skin cancer, and more.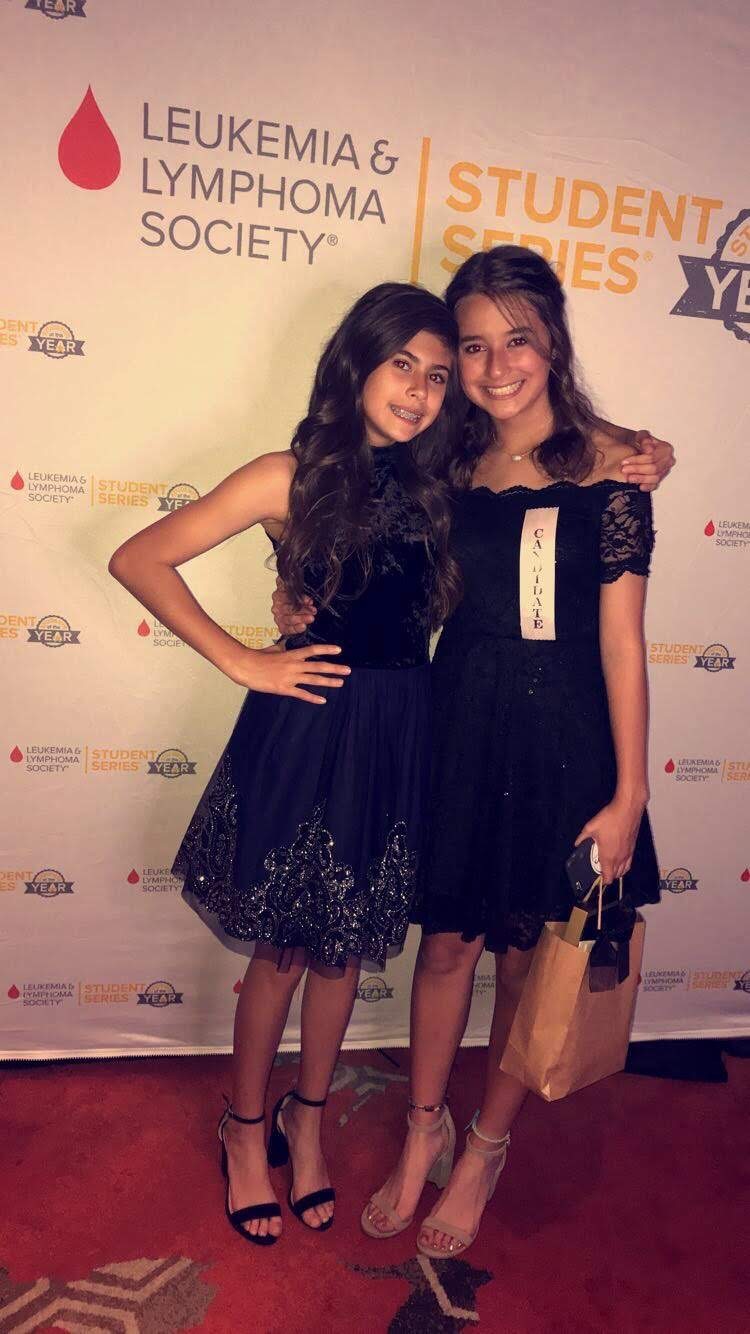 Our team's name is LLS Lifesavers because my sister, Missy Nelson, ran in 2018 with the same team name. Missy has inspired me to help others, and raise money for a cause that's close to my heart, and I hope to inspire others the way that Missy has inspired me. Our team goal is $50,000, and every donation helps, big or small! We chose $50,000 as our goal because of the opportunity that comes with it. If we raise this much money, we will get an LLS research portfolio named after our team and get updates about the clinical trials and research about the portfolio.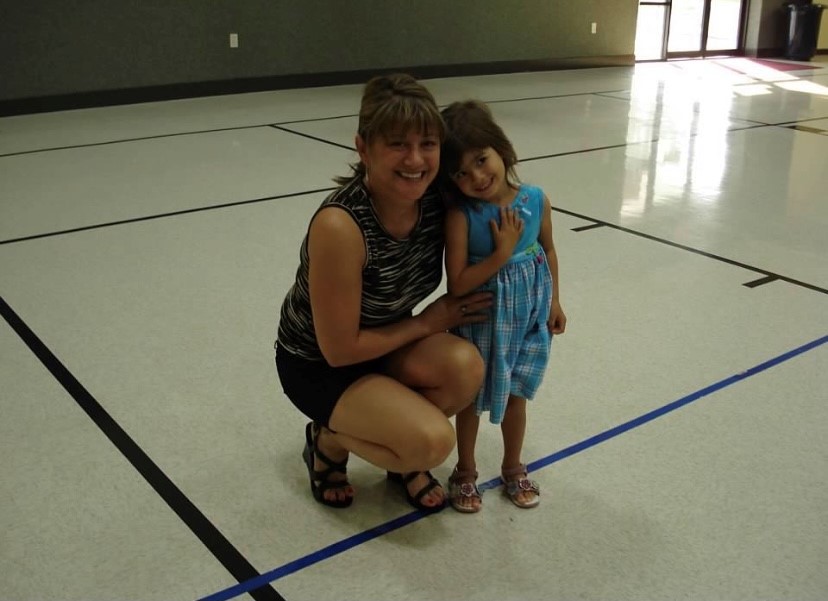 The Student of the Year campaign is very personal to me for many reasons. Throughout my life, cancer has been a constant villain in my family's story. From my uncle passing away in 2007, to my aunt and grandma in 2016, all the way to last year, when one of my close friends, Ashley, was diagnosed with thyroid cancer. Cancer has always been something in my life that comes in and takes from me, constantly resurfacing, as I'm helpless to stop it. I want to participate in SOY (Student of the Year) for LLS, to help find a cure, so that anyone who is diagnosed with cancer will never have to feel helpless again. I want to help so that no friend or family member will ever have to feel as powerless against cancer as I did, so that no parent will have to sit defenseless as their child fights for their life. I want to help LLS in order to create a better world, one with a cure to cancers.
We can't let cancer take anymore from us than it already has. This is why the research that LLS does is so important. The Leukemia and Lymphoma Society is truly changing the face of cancer and research. The survival rate of researched blood cancers has more than doubled. My 7-week campaign will give LLS the opportunity to continue fighting this disease. However, I can't do this alone. I need your help. Whether big or small, every single donation matters. It would mean the world to me if you would consider donating to this important cause.
You can also help me raise funds by inviting your friends, family, and everyone in your networks to join us by making a donation. Aside from donations, we would love to hear from you or someone you know who would be willing to donate goods or services for auction items, would like to sponsor the Grand Finale on Saturday, March 5th, or other possible fundraising opportunities.
Please help us to make a difference in the fight against cancer!
Molly Nelson
2022 Student of the Year Candidate
Welcome To My Fundraising Page! I'd like to thank everyone for all the support and encouragement. 
I am honored to announce that I have signed up to save lives with the Leukemia & Lymphoma Society (LLS) and am working to raise as much as possible over the next 7 weeks. Every dollar raised counts as one vote for my campaign. The candidate(s) whose team tallies the most votes earns the prestigious title of Student or Students of the Year. 
 
As you know, everyone wins when cancer loses. Thanks to your support, my efforts will help fund therapies and treatments that are saving lives. Over the years, support from people like you has been responsible for the blood cancer advancements that have doubled, tripled, and in some cases quadrupled the survival rate for some blood cancers.
 
Many LLS-supported therapies not only help blood cancer patients but are also now used to treat patients with rare forms of stomach and skin cancers and are in clinical trials for patients with lung, brain, breast, pancreatic and prostate cancers. And LLS-funded drugs like targeted therapies and immunotherapies are now saving thousands of lives every day.
 
We really are getting close to our goal of a world without blood cancers!
 
All donations are greatly appreciated and tax-deductible. They'll not only support LLS research, but patient services, advocacy, public and professional education, and community services as well.
 
Please visit my website often and tell friends who would also like to donate!
 
On behalf of blood cancer patients everywhere, thank you for your support! For more information about LLS, please visit www.lls.org