Student Visionaries of the Year Northwest Ohio
Team Titans Tackle Cancer | Titans Tackle Cancer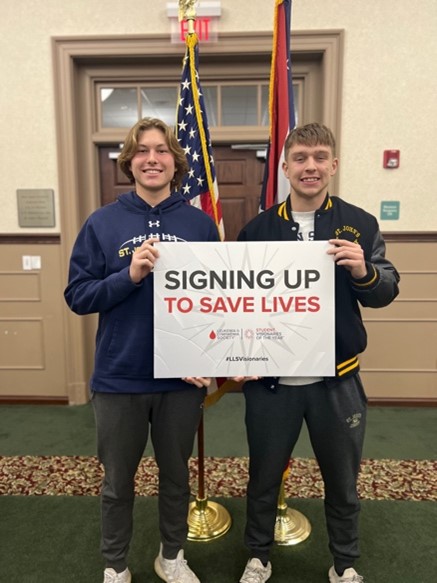 St. John's Jesuit juniors, Andrew Balcerzak and Collin Carroll of Maumee, OH, were nominated as candidates for The Leukemia and Lymphoma Society (LLS) 2023 Northwest Ohio Student Visionaries of the Year campaign. These two classmates and life-long friends met in kindergarten and have a passion for helping others. These two friends volunteer at places like, Habitat for Humanity, food banks, and in their school. They serve as St. John's representatives for Leadership Toledo and YIPEE, non-profit organizations recognizing Toledo area schools. Outside of volunteer work, they participate in multiple school and community activities. They enjoy playing varsity football together and being active National Honors Society members. Each have a competitive spirit in their academics too, as Andrew and Collin are both full-time honor roll students and always comparing grades. Taking their competitive spirit further, Andrew is an Ohio State fan and Collin a Michigan fan, so they also enjoy a bit of rivalry too!  
Their activities span across beyond the classroom, as both enjoy spending time with their family and friends. Some of their favorite activities to do together include attending St. John's sporting events, cheering on their fellow classmates, and staying up on the latest national and local sports news. 
The LLS is especially important to Andrew as his grandfather and aunt passed from Leukemia and related cancers. All proceeds raised during the St. John's LLS campaign will be donated to the society's research pillar, which will strive to find cancer cures.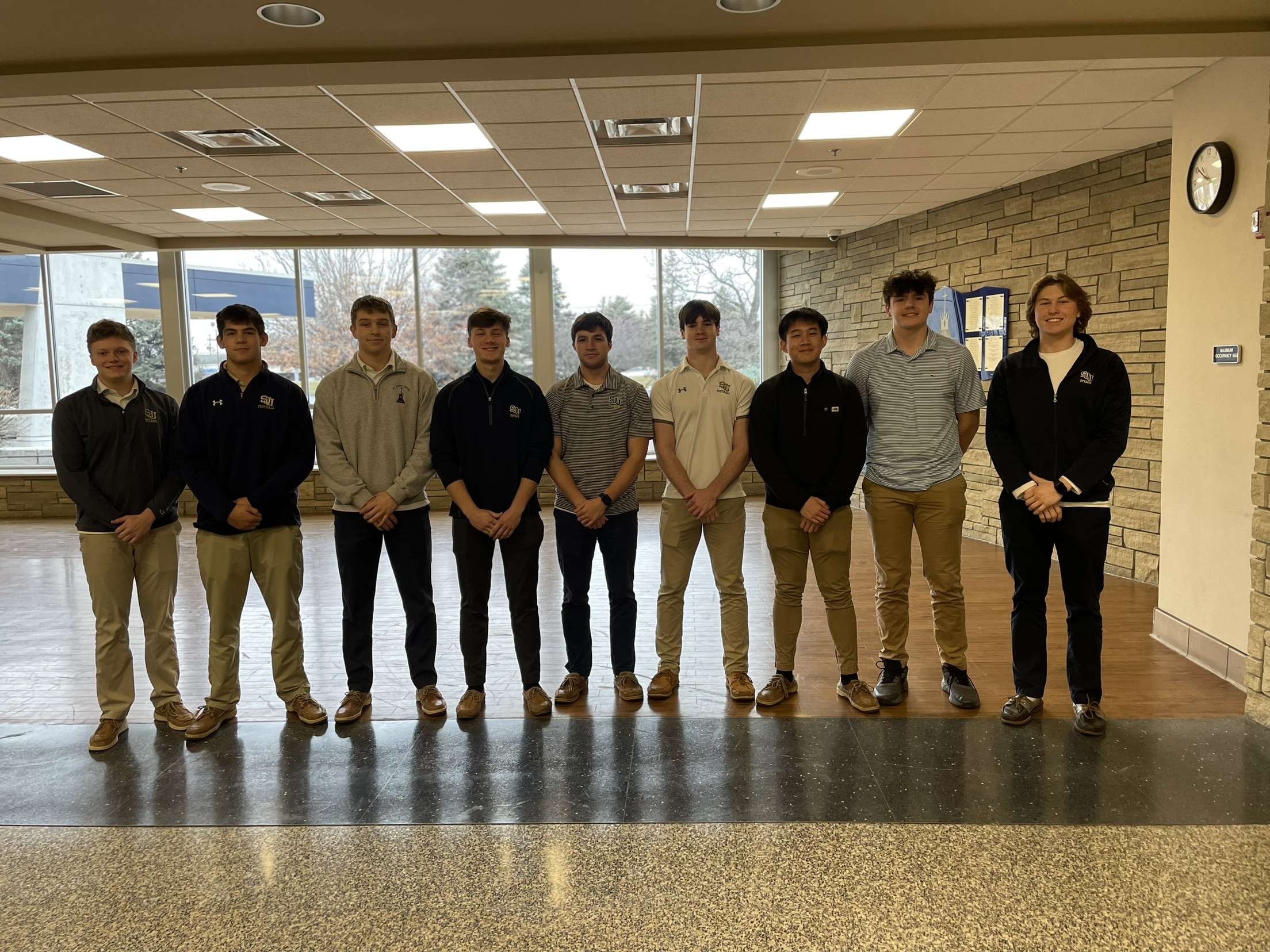 Visionaries look to the future—and see infinite possibility.
They challenge the status quo—and make the impossible possible.
They boldly imagine a better world – and lead the charge to create it.
The Leukemia & Lymphoma Society was built on that same vision - of a better world - one without blood cancers.
I am a visionary; I have a vision for a world without cancer, but I need your help.
This year, I'm proud to be a part of the Leukemia & Lymphoma Society's (LLS) Student Visionaries of the Year Campaign, working to raise as much as possible for LLS's mission.
As a global leader in the fight against blood cancer, LLS:
Funds cutting-edge research leading to breakthroughs in immunotherapy, genomics and personalized medicine that are improving and saving the lives of patients
Provides free education and support for blood cancer patients and families, including personalized, one-on-one support, assistance with identifying and enrolling in clinical trials, and more.
Mobilizes thousands of advocates to drive policy changes that accelerate the development of new cancer treatments and break down barriers to care.
Please consider joining this fight by making a donation. All donations are greatly appreciated and tax-deductible. Please visit my website often and tell friends who would also like to donate!
Thanks to your support, my efforts will help ensure this generation is the last to see cancer.

On behalf of blood cancer patients everywhere, thank you!
For more information about LLS, please visit www.lls.org.