Students of the Year Nashville 2021
Emma Neely | Helping Hands
Thank you for you donation to LLS
Welcome to my donation page for LLS if you are new! I just wanted to say thank you for contributing to this fantastic cause. LLS is very important to me because my grandmother passed away from Leukemia at the age of 59. She was an amazing lady, and she meant so much to my family and me. I was very young when she passed, but my mom (her daughter)  and family have told me amazing stories about her and what an impact she left. I wish my grandmother could still be here and could have had the opportunity to watch me grow up. She was an incredible lady, and I miss her so much. I am sad that I did not get to know her well, but I am glad I can participate in this great cause in honor of her. Her memory will last forever, and I am so happy I can raise awareness for blood cancers! I am so thankful for this opportunity to continue the legacy of Helping Hands this year. LLS's mission is "Cure Leukemia, Lymphoma, Hodgkin's disease, and Myeloma, and improve the quality of life of patients and their families." LLS is so unique because it gives family members battling with any blood disease hope to be cured, so they don't have to miss out on all the memories made over the years. This mission statement is so impactful to me because it has made me not take anything for granted. I am happy I can share a bit of why I joined LLS in the first place, and I am so thankful for your contributions and all you are doing to help raise awareness for such a fantastic cause. Thank you so much!  
In honor of my Mimi- Heres a picture of my grandmother holding me!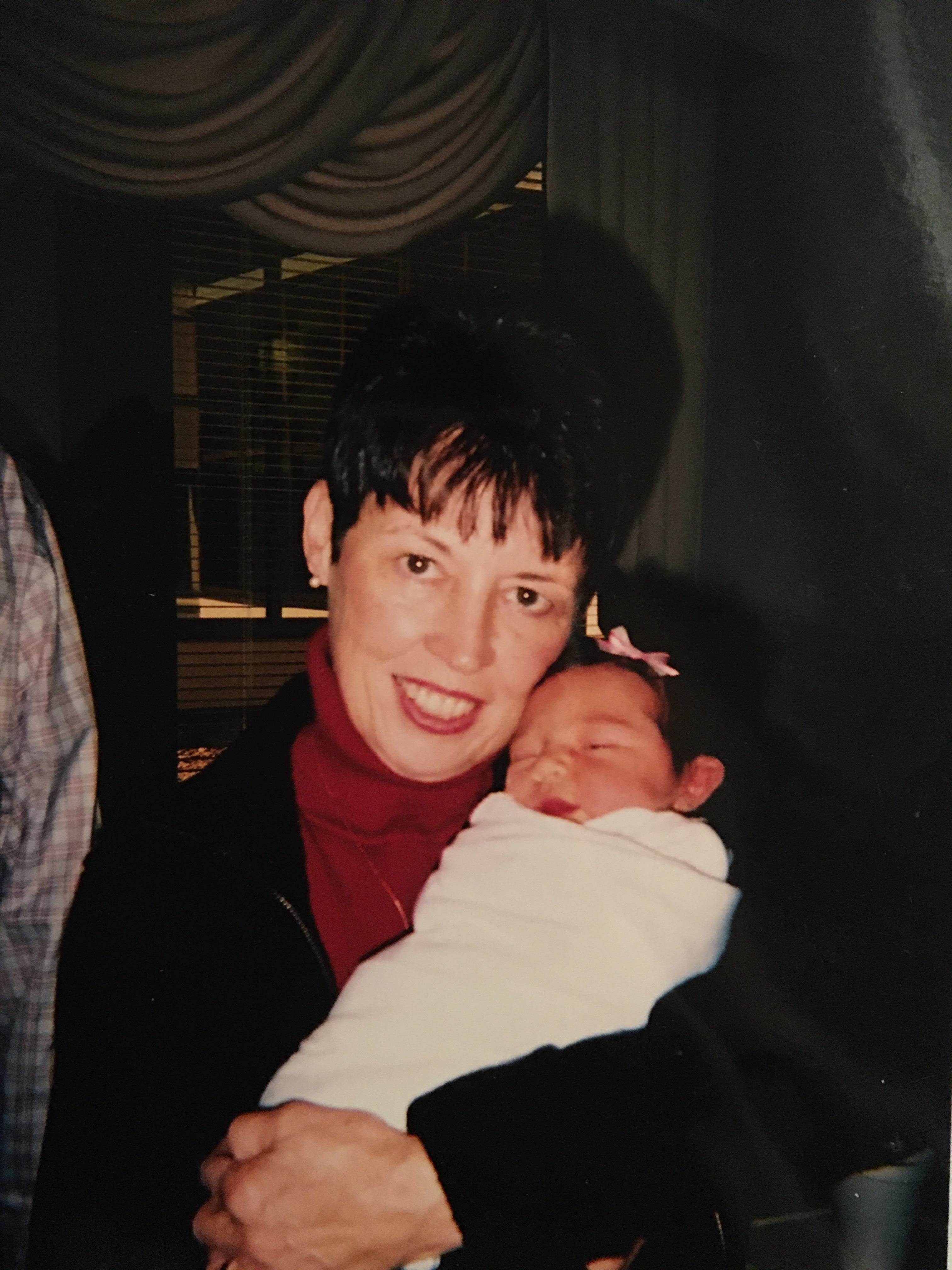 Welcome To My Fundraising Page.
Please join me in supporting The Leukemia & Lymphoma Society (LLS) by making a donation to my fundraising campaign. Thanks to your support, my efforts, will help fund the therapies and treatments and help save lives today.
LLS's continued advancements over the years, are responsible for the blood cancer survival rate doubling and tripling; in some cases, the survival rate has even quadrupled.
And many LLS supported therapies not only help blood cancer patients but are now used to treat patients with rare forms of stomach and skin cancers. They're even being tested in clinical trials for patients with a range of cancers including lung, brain, breast, pancreatic and prostate cancers. LLS funded drugs are now being tested for patients with other non-cancerous diseases like Diabetes, Rheumatoid Arthritis and Multiple Sclerosis.
We really are changing the face of blood cancer!
All donations are greatly appreciated and are tax deductible. They'll not only support LLS research but patient services, advocacy, public and professional education, and community services as well.
Please visit my Web site often and bring friends who would also like to donate!
On behalf of blood cancer patients everywhere I thank you for your support!
For more information about LLS, please visit lls.org