San Diego Students Of The Year
Sophia LeRose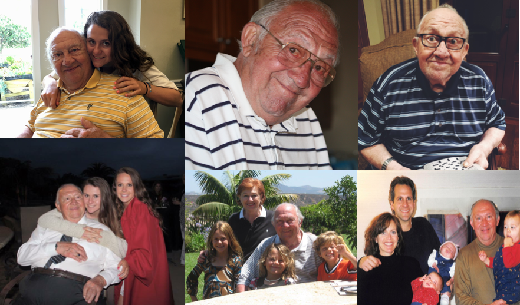 Please join me in supporting The Leukemia & Lymphoma Society (LLS) by making a donation to my fundraising campaign! I have been given a wonderful opportunity to be a candidate for Student of the Year for the Leukemia and Lymphoma Society (LLS).
I have a deep, personal connection to this cause, having watched my adored grandfather, Leonard LeRose (aka Gramps), lose his fight to Leukemia. Gramps was diagnosed with pneumonia on September 9th, 2017, followed by his Leukemia diagnosis on September 11th, 2017. 11 hours after being diagnosed with Leukemia, I was blessed with the most charismatic guardian angel on September 12th— Gramps.
Many LLS supported therapies not only help blood cancer patients but are now used to treat patients with rare forms of stomach and skin cancers. They're even being tested in clinical trials for patients with a range of cancers including lung, brain, breast, pancreatic and prostate cancers. LLS funded drugs are now being tested for patients with other non-cancerous diseases like Diabetes, Rheumatoid Arthritis and Multiple Sclerosis.
All donations are greatly appreciated and are tax deductible. They'll not only support LLS research but patient services, advocacy, public and professional education, and community services as well.
Please visit my Website often and bring friends who would also like to donate!
On behalf of blood cancer patients everywhere, I thank you for your support!
For more information about LLS, please visit lls.org