Students of the Year Charleston
Team Hailey Switzer and Jocelyn Cram-Smith | Team Daughter Duo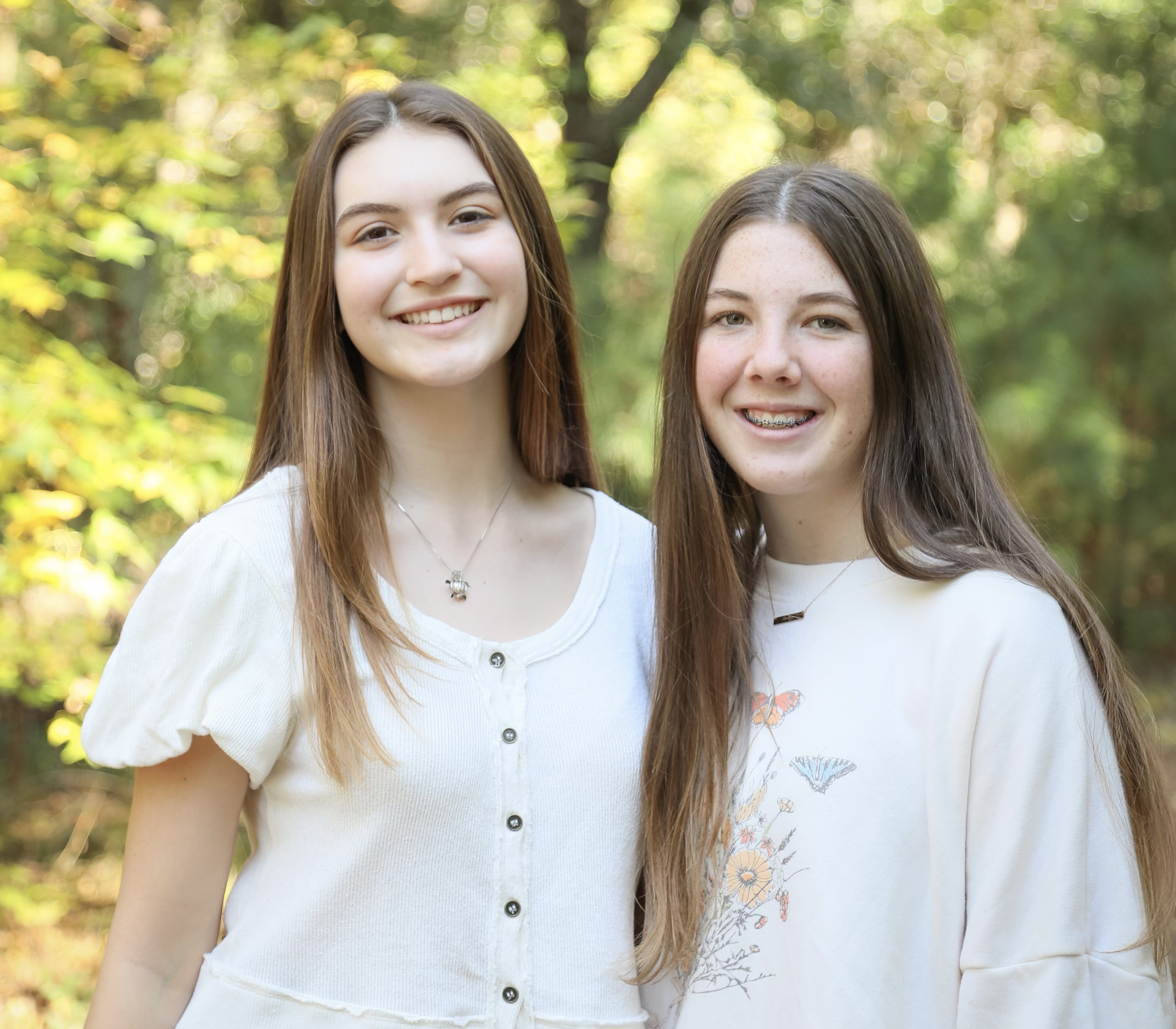 Hello! We are Hailey Switzer and Jocelyn Cram-Smith. We both attend First Baptist High School (Hailey a junior, Jocelyn a freshman) and are on the cheerleading team. We are so honored and excited to lead a team, Team Daughter Duo, as a part of the Leukemia and Lymphoma Society's Student of the Year Campaign for 2022.
We both have very personal connections to cancer. Hailey's dad was diagnosed with Acute Myeloid Leukemia in April of 2015, when Hailey was 10 years old. This was a trying year for her family, but thanks to the chemotherapy, amazing doctors and nurses at MUSC, and support from family and friends, he was cancer free by the end of 2015. Jocelyn's mom was diagnosed with Stage IV Metastatic Melanoma of an Unknown Primary also in 2015, when Jocelyn was only 8 years old. While Jocelyn's mom went back and forth from New York for treatment, Jocelyn and her family supported her from Charleston. Her cancer is currently undetectable thanks to a drug trial available to help her.
Both being children of parents with cancer, we know how hard that can be on child. Our team is dedicated to ending cancer so children don't have to watch their parents suffer and wonder if they will ever come home. 
Our team is made up of 12 of our friends, Mary Katherine Smoak, Amelia Dausman, Lauren Benson, Lola Akerman, Avery Selander, Hannah Laroche, Millie Knowles, Mason Figel, Frankie King, Olivia Acker, Meagan White, and Izzy Hagen, who are dedicated to helping us end cancer.
LLS is dedicated to helping families just like ours. With your help, we can save so  many more lives!
For more information about LLS, please visit www.lls.org