Students of the Year Sacramento
Team Fund The Fight | Team Fund The Fight
Thank you so much for visiting our website! We deeply appreciate your time, support, and contributions! Any amount can help make a difference, so let's Fund the Fight together!  
About Our Team 
Team Fund the Fight is composed of multigenerational members united by our shared passion to make a positive impact in the lives of cancer patients around the world. Our mission is to create a meaningful campaign that reflects our deep history of leadership experience in order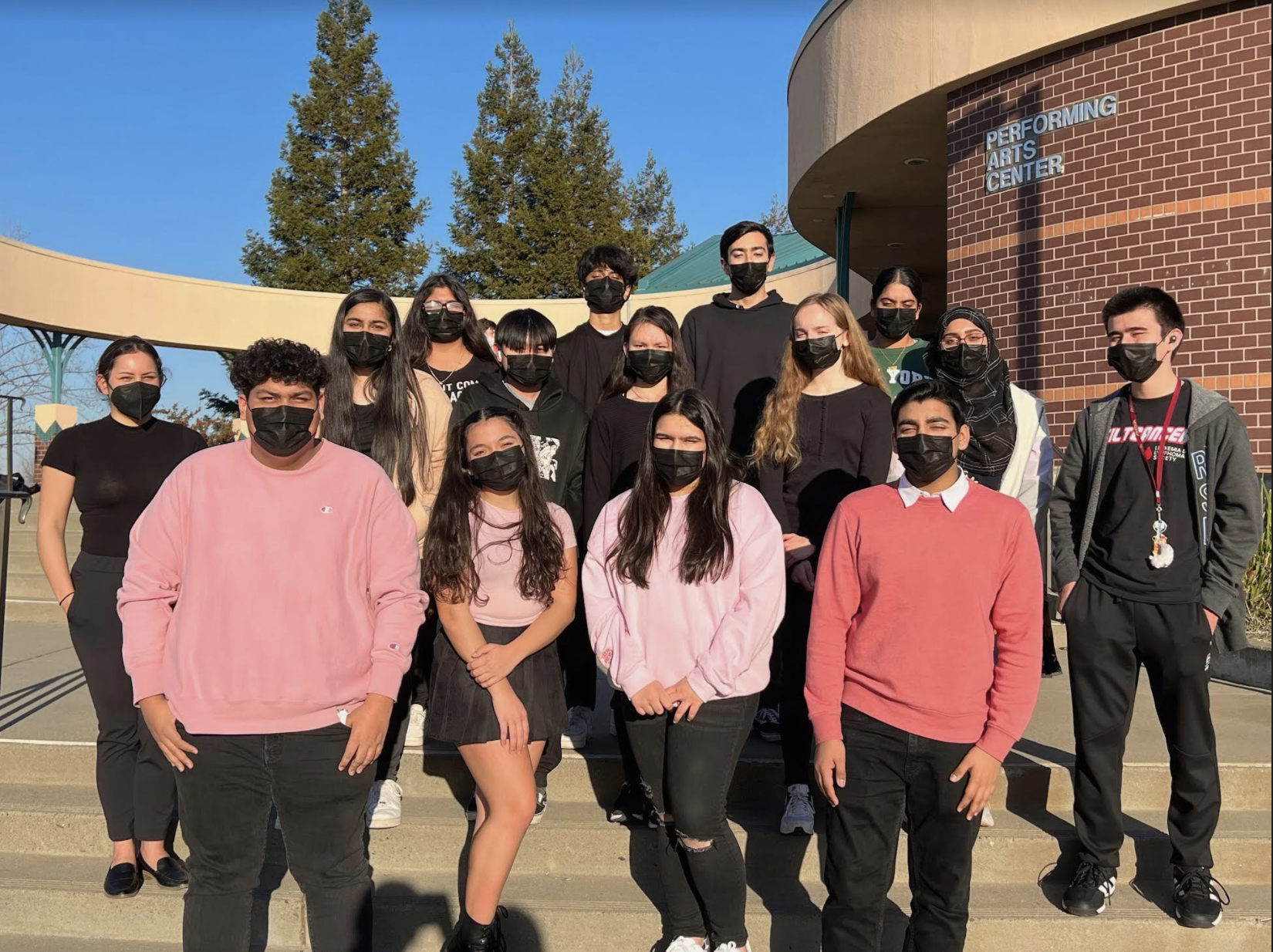 to help a charitable cause that directly benefits families in our community. We strive to expand awareness about the effect of blood cancers and the newest, most effective treatments that are currently being researched, as well as motivate others to join the fight to help find a cure. We are ecstatic to have the profound opportunity to assist in saving lives, and with your support, we hope to instigate a large-scale impact in the fight against cancer!
Our Campaign 
The Leukemia & Lymphoma Society is the world's largest nonprofit health organization and largest donor dedicated to funding blood cancer research and providing education and patient services. Students of the Year (SOY) is a fundraising challenge that occurs over the span of 7 weeks; in this, multigenerational teams work towards raising the most amount of money they can. Our campaign runs from February 10th to April 2nd. With all of your support, we hope to reach our goal of $10,000! 
Our Motivation: 2022 Honor's Hero Aylee Sharron 
Within the Leukemia & Lymphoma Society, Honored Heroes are known to be local blood cancer survivors, and this year we are raising funds in honor of Aylee of Reno, NV! Aylee is an eighth-grader who was diagnosed with Hodgkin's Lymphoma at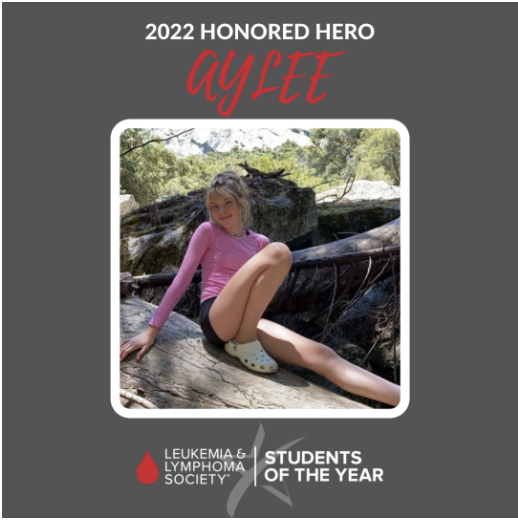 just 10 years old. Fortunately, she completed several rounds of chemo, and was cancer-free as of May 2021. Now a survivor of Hodgkin's Lymphoma, Aylee is currently in remission. Today, she's able to get back to her life of doing All-Star Cheerleading, maintaining straight A's, and spending time with pets and siblings. Through her great strength and persistence, her story motivates our team to take action and help find a cure for cancer. 
As a society, we all have known someone who's successfully conquered cancer, somebody who's presently fighting against cancer, and an individual who has sadly lost their life due to cancer. Empowered by our past experiences, we strive to use our knowledge and innovation to provoke positive impacts on cancer patients. With your help and efforts, Aylee, and thousands of youth and adults, will be supported during their fight against blood cancers.
The Power of Your Donation 
All of the raised money will be donated directly to LLS - the nation's largest blood cancer research program - to fund advanced research and treatments. In fact, $0.79 of every donated dollar directly funds LLS's mission to cure cancer and help save lives! 
As a global leader in the fight to end cancer, LLS strives towards ending cancer and improving the lives of blood cancer patients and families. Although LLS puts in all efforts in accomplishing our mission – continuing cancer research, improving cancer awareness and support, and policy and advocacy – we always put blood cancer patients and their families first. Throughout more than 70 years of LLS's history, millions of lives impacted by cancer have been improved and we even fund innovative blood cancer research that promotes lifesaving treatments and cures, which now also helps prevent other diseases and cancers. This is why at LLS we say that beating cancer is in our blood.
Thanks to advocates like you, we're able to make all these amazing achievements! Help be part of the cure, and help our team compete in the Students of the Year campaign to Fund the Fight against blood cancers! On behalf of cancer patients and families everywhere, we wholeheartedly thank you for your support!
For more information about LLS, please visit lls.org. Follow our fundraising journey on Instagram @teamfundthefight22 or on Facebook @LlsFundtheFight