Students of the Year Sacramento
Lilyana Romero | Team Help the Hopeful's Campaign Team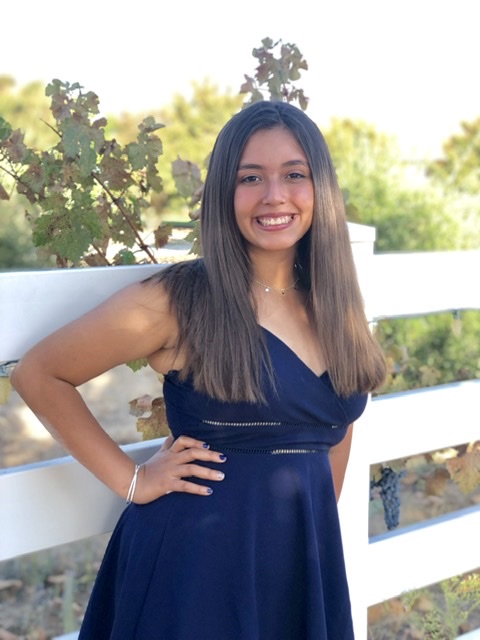 Hi! My name is Lilyana Romero. I am a sophomore at Pleasant Grove High School. I am more than thankful for the opportunity to join in the Leukemia and Lymphoma Society in a multigenerational team! I am running this year as a leader of Team Help the Hopeful during a 2021 campaign to raise as much money and make as much a difference as we can. With your help, I am so excited to see all that we are capable of and would love to put an end to the tragedy that we call blood cancer. 
I chose to participate in this program to not only help others, but to make as much a difference as I can. After getting a chance to speak with our honored hero Emma, a girl not much younger than I who fought for her life against cancer at just the age of 3, I knew this was what I wanted to do. Emma gave me more of an insight into what LLS is like, and all the people I'd make an impact on. She not only helped me understand what kids go through during their battle with cancer, but the tragedy the parents endure as well. Also, I used the LLS program as a way to build potential paths for myself, giving me more experiences that I would not have had otherwise. I hope to impact and influence all people who are unaware of the tragedy of blood cancer and those around me. 
Cancer will unfortunately always be a heart-breaking and devastating topic that many families will endure, which is why me and my team would love to raise as much money as we can to fund the expenses that these families may come across durint their time in the hospital. 
Since 1949, The Leukemia and Lymphoma Society (LLS)  has invested nearly $1.3 billion dollars into cancer reasearcg, which have led to many of today's advancements. LLS is the leading source of free education and support for blood cancer patients and their families. There is still much more to be done in terms of research and patient care, which is why we need your help. 
All donations no matter the size are greatly appreciated and will go towards helping us reach our team goal of $50,000 and my personal goal of $10,000. Your donation is not only entirely tax-deductible, but goes to benefit these patients and their families, Team Help the Hopeful, and the Leukemia and Lymphoma Society. 
Thank you so much!