Student Visionaries of the Year Palm Beach-Treasure Coast
Riley Gorman | Riley Rallies Against Cancer
Hi everyone! Our next fundraising event is taking place Sunday, January 22nd from 11 am to 3 pm at Pig Beach BBQ! Come join us for some delicious barbeque lunch, everyone is invited! Can't wait to see everyone there!
​​​​​​​Riley was born and raised in Palm Beach County, Florida. She is currently a freshman at Cardinal Newman High School and recently graduated from St. Mark's Episcopal School which she attended for nearly a decade. She is an active member of both the Drama Club and the school newspaper, "The Blue and Gold." Riley's connection to LLS started at age three when she attended the "Light the Night Walk" for the first time. Cancer has taken many people from her throughout Riley's life, including family and friends. Recently, Riley's grandmother won a battle with both lung and brain cancer. Riley is focusing on the research pillar for this year's campaign so that the money she raises will be used to fund new treatments and ultimately cure cancer.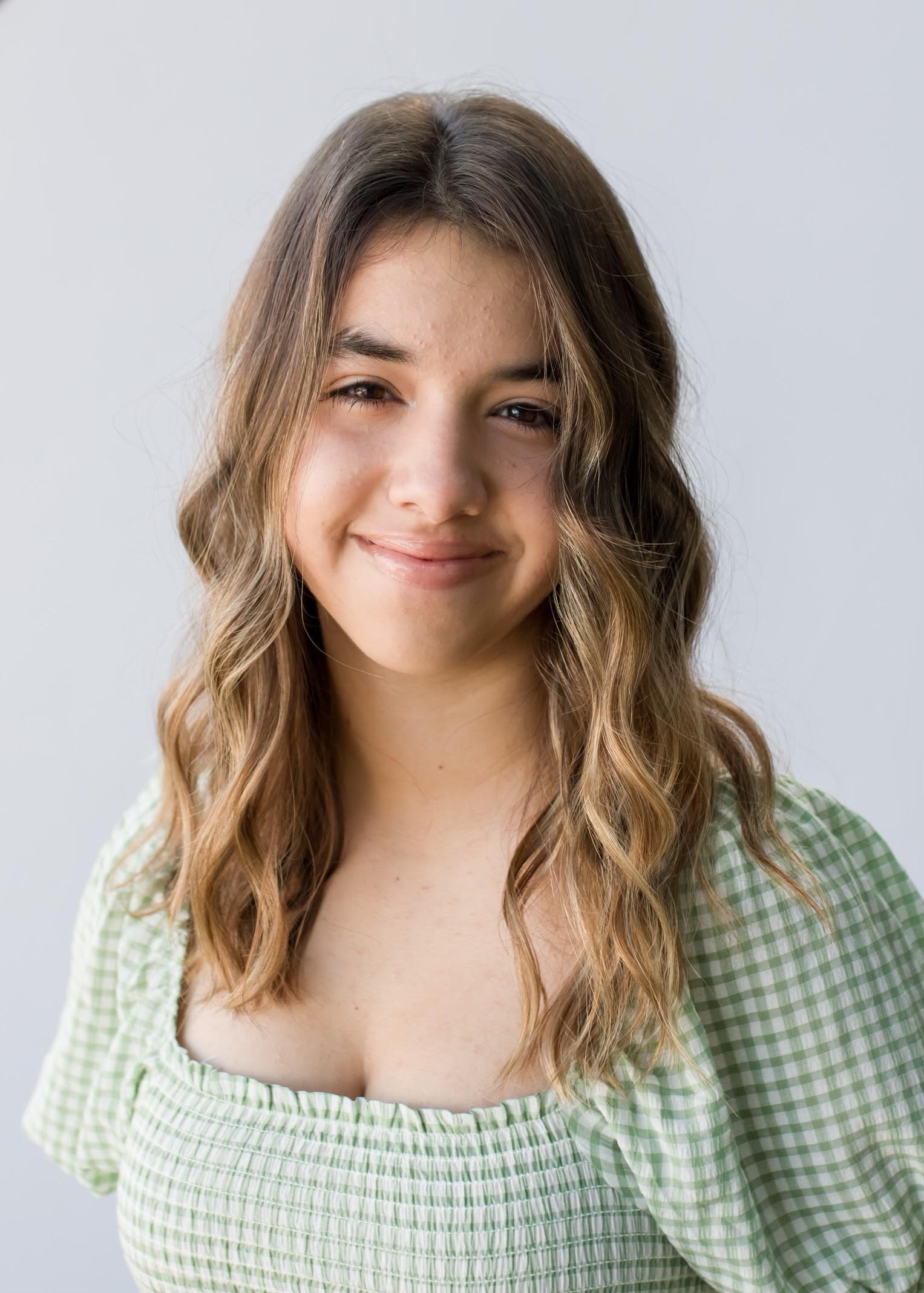 Hello Friends and Family, 
I am honored to inform you that I have been nominated as a candidate for the Leukemia and Lymphoma Society's (LLS) 2023 Student Visionaries of the Year (SVoY). SVoY is a philanthropic leadership development program and fundraising campaign. It spans a seven-week period, which will take place from January 11, 2023 to March 3, 2023, for specially selected high-school students in the Palm Beach Treasure Coast area. The mission of LLS is to find cures for lymphoma, leukemia, myeloma, Hodgkin's disease, and other forms of cancer. Also, LLS strives to improve the quality of life in patients suffering from cancer as well as their families. 
The specific goals of the campaign are to raise money under the three pillars of SVoY: research, education/support, and advocacy. My campaign will be dedicated to raising money for research. Since 2017, over 108 million dollars have been raised by LLS. My team goal for this campaign is $50,000.
Every three minutes, someone in the United States is diagnosed with cancer. That means approximately 480 people daily are told they have this horrible disease. Additionally, Leukemia is the number one most diagnosed cancer in children and the second leading cause of childhood right behind car accidents. Currently, around 1.2 million people are either living with or are in remission from blood cancers. Around 33 percent of these people do not survive and an estimated 54,025 are under the age of 20. 
My reason for participating in SVoY goes back to 2010. I first participated in the LLS Light the Night Walk at the age of 3. After that, I attended every single walk including the most recent one in Nov. 2022, which was the first in-person walk in 2 years. Moreover, my grandmother, Kathy Gorman, is currently in remission from both lung and brain cancer. I have lost many family friends to cancer, and I will work as hard as I can so nobody else will have to suffer.