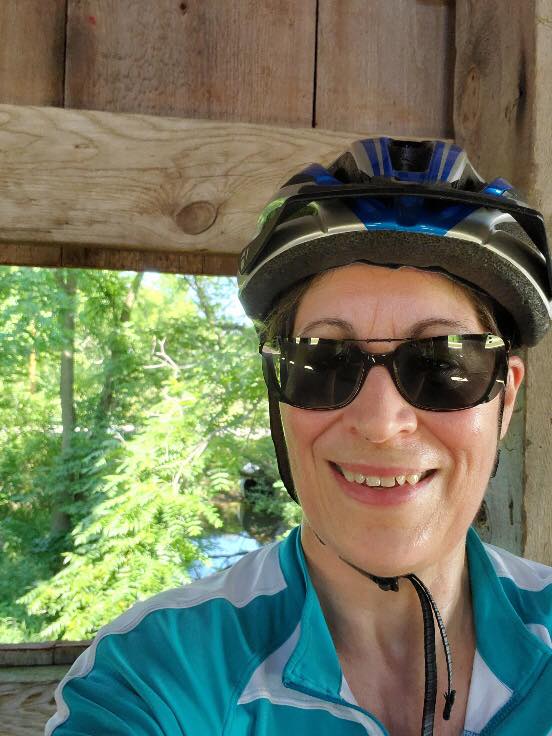 Hello!
It's March, the snow is starting to melt and it's time to think about my annual fundraising campaign for the Scenic Shore 150 ride!  In 2020, our July ride had to be scrapped and the "Scenic Shore" became "See Your Own Shore" and was postponed until September.  I raised $2,500 and I rode 75 miles during the September week designated for the ride – unfortunately and as has been my history with the ride, it rained nearly every day during that week! 
This year, the ride has been scheduled for the weekend of September 18-19 in hopes that we will have put the pandemic behind us and will be able to ride as a group.  So, here I am again, soliciting your financial support for a worthy cause – the Leukemia & Lymphoma Society.
The Scenic Shore 150 will follow roughly the same route as in the past, beginning in Mequon on Saturday morning and ending in Sturgeon Bay on Sunday afternoon.  I am already praying for a weekend without rain, high winds and tornadoes, which have plagued my rides in previous years.  My fundraising goal this year remains at $2,500 – please help me become a "King of the Shore" for the fifth year in a row!
The Scenic Shore ride supports the Leukemia & Lymphoma Society to help fund research, therapies and services for patients with blood cancer; today many LLS-supported therapies are helping treat patients with rare forms of stomach and skin cancers too.  Most of us know someone whose life has been impacted by leukemia or other blood cancers; I will be riding in memory of Sandy Stoner, my mother-in-law, who died from leukemia in 1989.  Please consider visiting my personal fundraising page and making an online donation in support of this worthy cause.  As always, I will match 10% of every donation I receive.  If you prefer to make a donation by cash or check, I am happy to accept them as well – make your check payable to the Leukemia & Lymphoma Society.
Please visit my Web site often and bring friends who would also like to donate!
On behalf of blood cancer patients everywhere I thank you for your support!
For more information about LLS, please visit lls.org
Joyce