Welcome To My Scenic Shore 150 Fundraising Page! 
I am honored to serving on the 2019 Executive Committee for The Leukemia & Lymphoma Society's (LLS) Scenic Shore 150 Bike Tour. As part of this role, I have made the commitment to captain a team on July 20th and 21st, and with your help, raise $15,000!
The Scenic Shore 150 Bike Tour is a two-day, 150 mile, fully-supported cycling event that is open to riders of all ages and abilities. One of Wisconsin's most popular bike rides, the Scenic Shore 150 is the largest locally organized and supported event for the Leukemia & Lymphoma Society. With 1,300 riders raising over $2 million the Scenic Shore 150 continues to be one of the premier charity cycling events in Wisconsin and was named Best Cycling Event in the Midwest by Competitor Magazine for the past 4 consecutive years!  If you want to join the ride, it would be great to have you out there with us!  There are 25, 75 and 150 mile options. Team registration is available online at: https://events.lls.org/pages/wi/2019ScenicShore150/TheBloodhounds. 
My involvement with The Leukemia & Lymphoma Society began back in 2010 when my nephew, Liam Merz, was diagnosed with ALL (Leukemia). By donating today, you can help children like my nephew Liam who after a 3-year battle with leukemia, stood proudly in the MACC Clinic at Children's Hospital and "rang the bell," announcing to the world that he was indeed cured! Today he is an active eleven-year-old who stays busy with soccer, fishing, basketball, baseball, music, drawing and just being a kid. Cancer will always be a part of his life, either through Clinic visits, raising money for research or just helping others who are, unfortunately, on the same journey.
Last year, two good friends also began their battle with Leukemia and one of those two lost their battle in April of 2018. His name was Ron Rogahn and he truly was one of the most kind, generous, funny and positive people I've ever known. My effort and ride will be dedicated to Ron so for those of you that have not made a donation I hope you will consider any size donation to help the cause.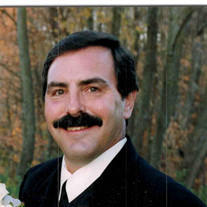 Thanks for your consideration and help in bringing us closer to living in a world without cancers!
Paul
For more information about LLS, please visit lls.org