Welcome To Cryin' Out Loud's Fundraising Page.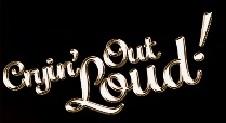 Cryin' Out Loud Family and Friends. Please Join Us in supporting The Leukemia & Lymphoma Society's Hot BOTY Event!
2nd Annual Band Of The Year is an event where YOU pick the winner. Cast your vote for Cryin' Out Loud by selecting the donate button and making a donation. Every dollar counts as a vote for Cryin' Out Loud!! The band with the most votes/most donations wins!
Join us Saturday July 9th, 4:30pm to 11:00pm at Doc Browns Rt 9P Saratoga Lake, Saratoga - 4 Bands Emerald City, Mo Formica & Her Band, EB Jeb and US !!!!!
Please visit or website often and bring friends who would also like to donate!
On behalf of blood cancer patients everywhere we thank you for your support!
For more information about LLS, please visit lls.org