Welcome To My Fundraising Page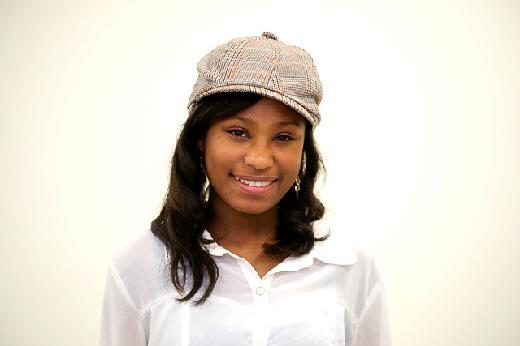 Be a life saver.
When you donate you will help fund the therapies and treatments and help save lives, truly moving the date of beating Leukemia & Lymphoma Cancer from someday to today.
THE CAMPAIGN
The Student of theYear Campaign is a new initiative in which nominated students participate in a 8-week fundraising competition to benefit The Leukemia & Lymphoma Society. The Campaign will culminate with a Graduation celebration at the Man & Woman of the Year Kickoff on March 26, where the winner will be announced.
FROM JANUARY 29, 2015 - MARCH 26,2015
Between January 29, 2015 and March 26,2015 candidates and their teams have to raise a minimum of $5,000 in order to receive recognition at the Graduation Gala on March 26, 2015. At the gala, the winning team that raises the most money will have their total amount released to public.
A LITTLE ABOUT ME.
While I may neither be a survivor nor have a close relative who has battled Leukemia or Lymphoma, I did miss out on an opportunity to have a grandfather. Unfortunately, Pancreatic Cancer took his life two years before I was born. Leukemia and Lymphoma has an estimated 1,129,813 people in the US who are living with or are in remission from this cancer. For Pancreatic Cancer however, the average survival rate 18 to 20 months. Thus, while I was too young to help in fighting against Pancreatic Cancer, through the LLS I have a second chance. Through my efforts in this campaign, I want to prevent other young girls from missing the opportunity of having a parent or grandparent as I did.
THE CAMPAIGN TEAM
The Greenwich High School Campaign Team has agreed to join with me in the fight against not only Leukemia and Lymphoma Cancer, but also against the greater disease of cancer itself, which has taken loved ones from some of our team members as well. Our team's mission in conjunction with The Leukemia & Lymphoma Society (LLS) is: To cure leukemia, lymphoma, Hodgkin's disease and myeloma, and improve the quality of life of patients and their families.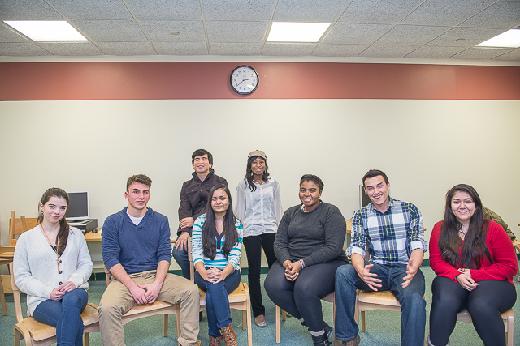 I'd like to give recognition to my fellow team members: Iris Bastien, Michael Gianesello, Diana Jaramillo, Cory Mrytil, Payal Naresh, Andres Rodriguez, Agustina Stefani, and Damian Williamson. I would not be able to do this without their support.
---
WHERE WILL YOUR DONATIONS GO?
Every dollar you donate to our campaign team will go towards:
1.Research: Which works to advance the diagnosis and treatment of blood cancers through continued funding of academic research, the therapy acceleration program and other special initiatives
2.Patient Services: LLS is the key source of information and services for patients throughout their cancer journey. They work to develop a services agenda for patients and their families to address their information and support needs.
3.Public Policy: This policy ensures that patients have insurance coverage for their treatments and well-coordinated and high quality cancer care
There are even more services which can be found at: https://www.lls.org/#/aboutlls/mission/
THE IMPACT OF YOUR DONATION
Anything counts. From $10, which helps a LLS-funded researcher grow cells in a lab for a week to understand how a new blood cancer therapy might work, to $5,000 which funds a month of studies researching a patients response to a new therapy being tested.
We appreciate what ever amount you choose to donate to our cause.
---
WHAT MY TEAM AND I HAVE ACCOMPLISHED SO FAR...
Much work has been put into preparation for the January 29th campaign kickoff.
We are:
organizing school events

negotiating with retail stores, small businesses and restaurants asking for auction items, ad sales, and sponsorship

We are also currently working on expanding our efforts through networking using Facebook and Twitter.
LIKE! WE NEED YOUR SUPPORT!
https://www.facebook.com/StudentOfTheYearSociety
---
Meet (most of) the team!
https://www.facebook.com/video.php?v=1610231345866299&set=vb.1590913711131396&type=2&theater
Most of the guys had sports, so it was mostly us girls in this video with the exception of Andres. This is our first time being on video for this campign, so bear with us. :)