Welcome to the 5th annual
Gooners v. Cancer Gooner Raffle!
​​​​​​​
​​​​​​​
The final event of our amazing 2022 campgain is a raffle where your donations given you the ability to win amazing Arsenal memorabilia, experiences, art, and other great prizes!  You will not find another charity auction with this range of Arsenal prizes to win!
All donations go directly to the Leukemia & Lymphoma Society to help find a cure for blood cancers as well as supporting families strugging with these horrible illnesses worldwide.  When you donate, you earn tickets (see below for the number of tickets you earn for a donation) that you can use to bid on the raffle prizes below.  You can bid all of your tickets on one item or spread them around on multiple items - whatever you choose!
$5 = 1 Ticket     $25 = 7 tickets     $30 = 10 tickets     $50 = 20 tickets
$100 = 50 tickets     $250 = 150 tickets     $500 = 350 tickets     $1000 = 800 tickets
All $150 or greater donations also receive a free Gooners v. Cancer T-shirt while supplies last! 
ALL tickets are also entered to win one of ten (10) A4 Arsenal prints from the amazing Ruth Beck (see her work here)!
IMPORTANT - Please indicate which prize(s) you wish to spend your tickets on in the "notes" of your donation!
_______________________________________________________________________
Prize A:  2022-23 Team-Signed Arsenal Kit
donated by Arsenal F. C.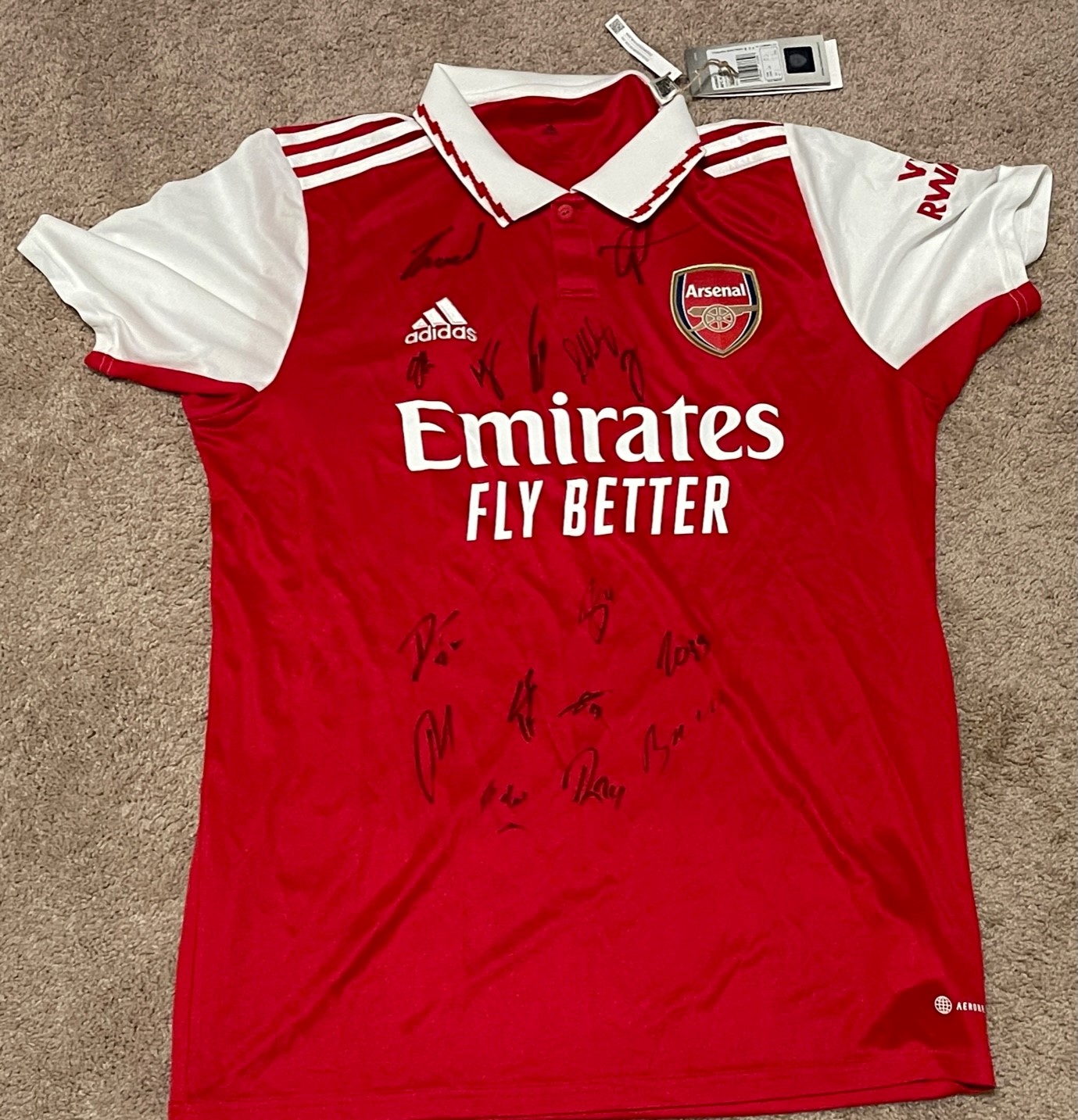 Prize B:  2002-3 Thierry Henry Arsenal Away Kit w/Champions Badges
donated by Sebby Vrod @SebbyV21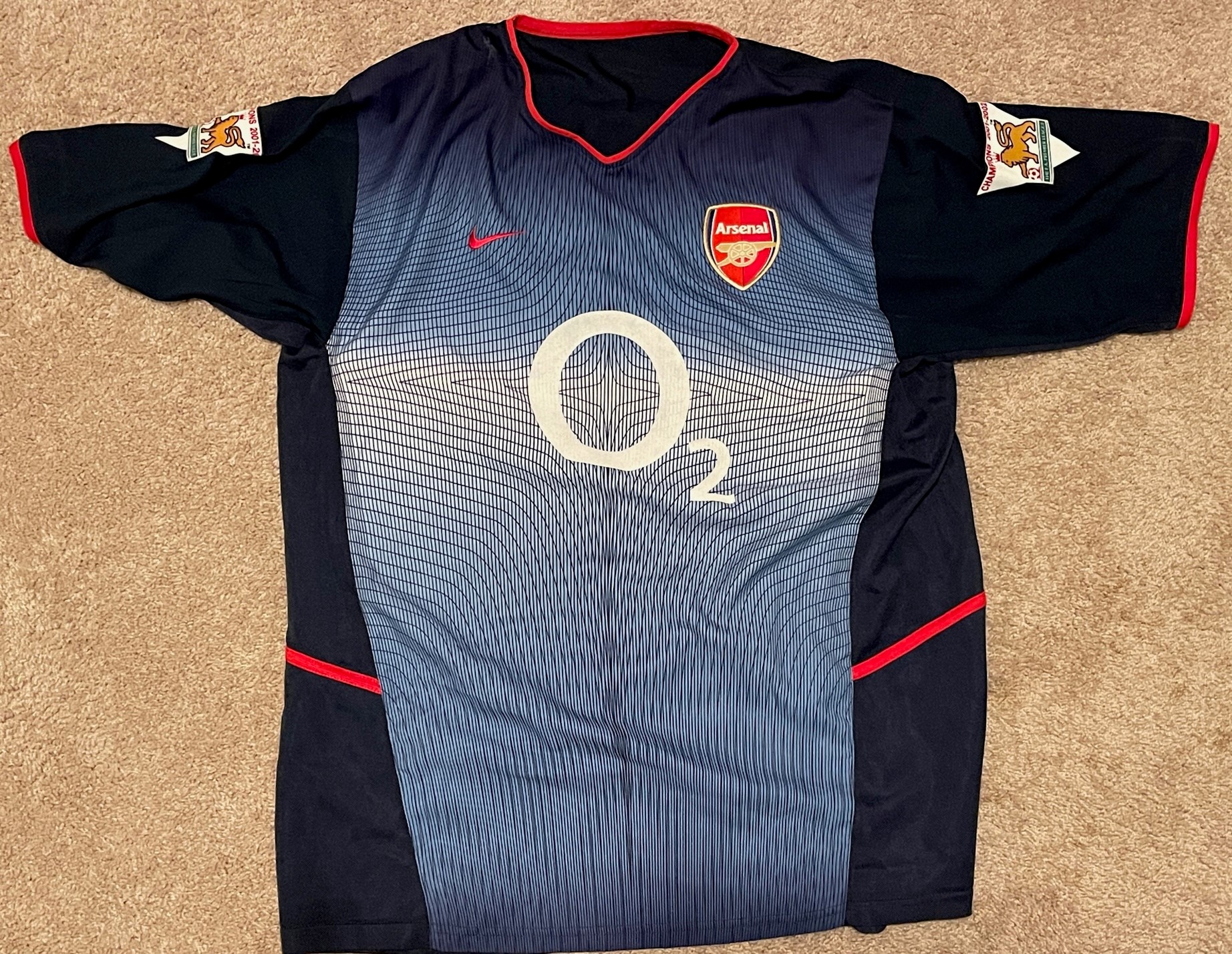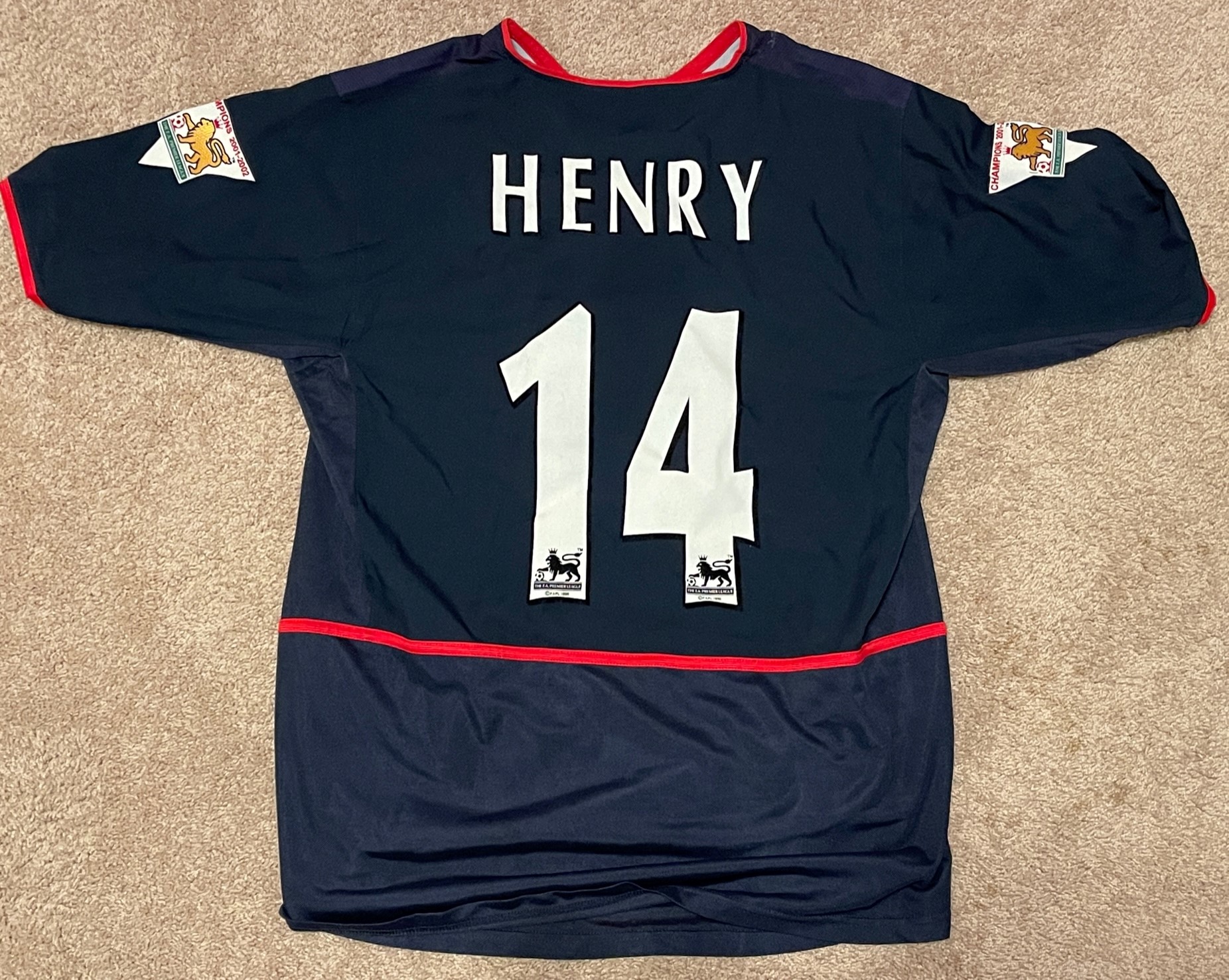 Prize  C: Ian Wright Signed 8"x12" Photo
Donated by: Mark Brindle, Arsenal FC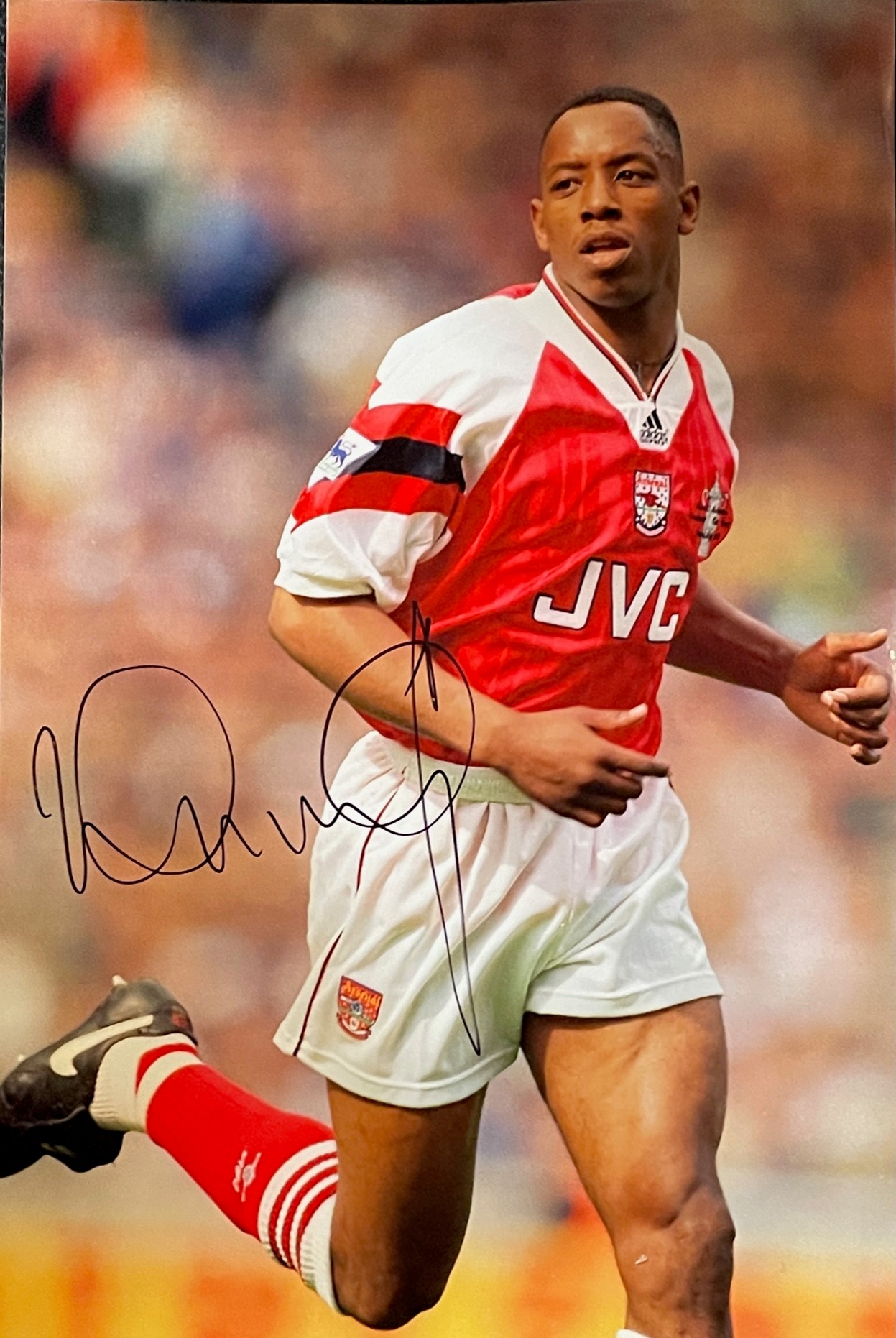 Prize D: Signed, Framed Ruth Beck Art "Highbury Days" Print
Donated by @RuthBeckArt  Buy Ruth's Art Here -  One of only 5 Signed Prints Available!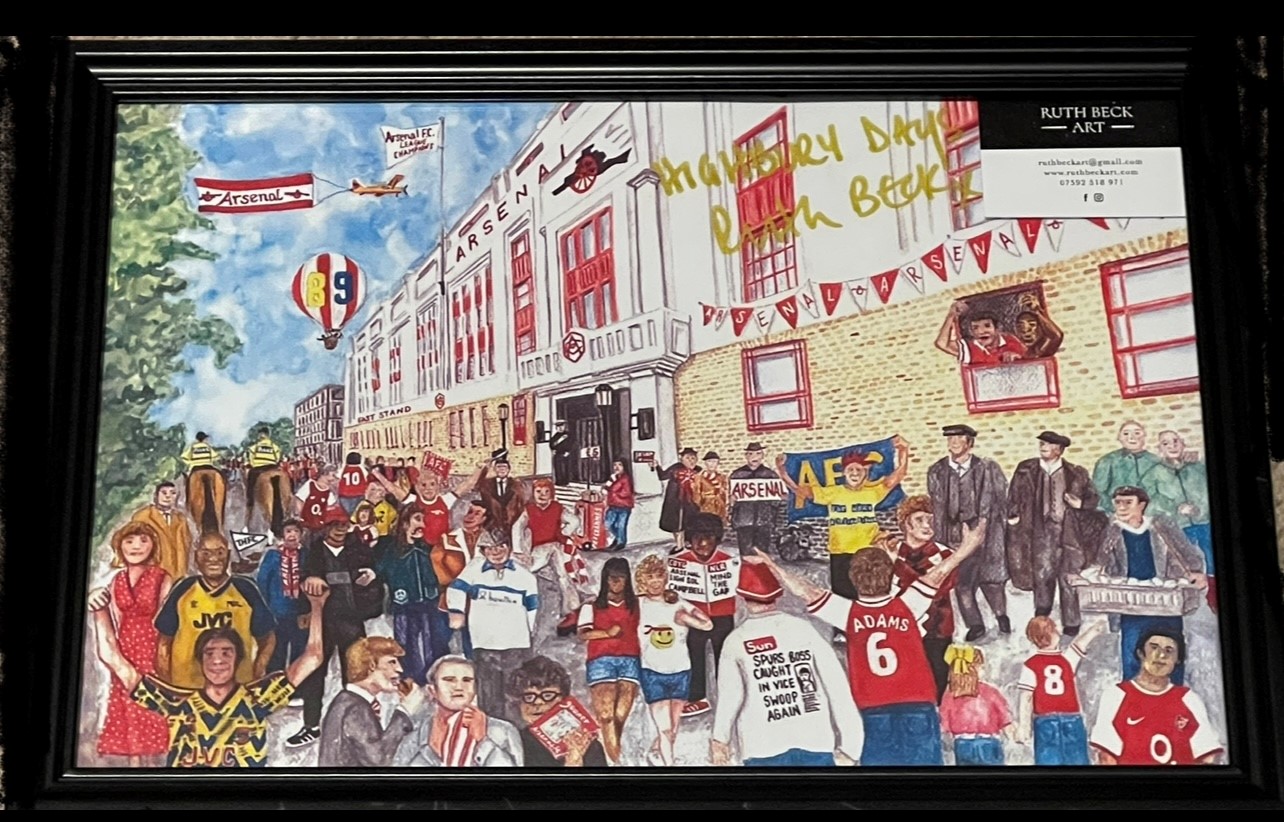 Prize E:
The "Perry Groves Experience" - 2 Emirates Legends Tours + drinks & conversation at the Tollington w/Perry Groves
donated by Perry Groves - picture below of 2021 winner Mark Mertz with Perry @ The Tolly
Prize F:  Arsenal Displate - Any Size L Displate w/Frame of your Choosing
donated by Vivek Malik, see full selection here
​​​​​​​
More AMAZING prizes will be added shortly!
Let's all help #KickCancer together!
Please join me in supporting The Leukemia & Lymphoma Society (LLS) by making a donation to my fundraising campaign. Thanks to your support, my efforts, will help fund the therapies and treatments and help save lives today.
LLS's continued advancements over the years, are responsible for the blood cancer survival rate doubling and tripling; in some cases, the survival rate has even quadrupled.
And many LLS supported therapies not only help blood cancer patients but are now used to treat patients with rare forms of stomach and skin cancers. They're even being tested in clinical trials for patients with a range of cancers including lung, brain, breast, pancreatic and prostate cancers. LLS funded drugs are now being tested for patients with other non-cancerous diseases like Diabetes, Rheumatoid Arthritis and Multiple Sclerosis.
We really are changing the face of blood cancer!
All donations are greatly appreciated and are tax deductible. They'll not only support LLS research but patient services, advocacy, public and professional education, and community services as well.
Please visit my Web site often and bring friends who would also like to donate!
On behalf of blood cancer patients everywhere I thank you for your support!
For more information about LLS, please visit lls.org