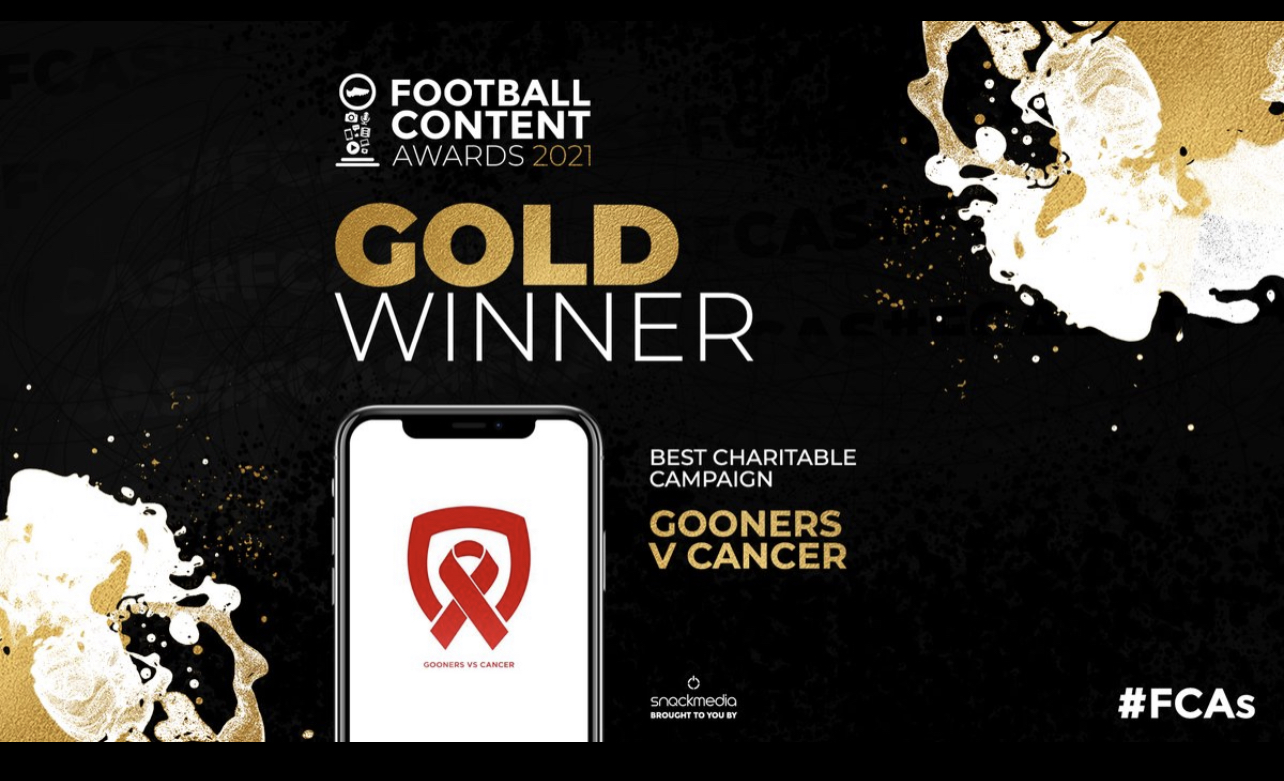 Welcome to the award-winning Gooners v. Cancer's 7th annual campaign!  GVC has been dedicated since 2017 to raising funds for cancer research and support of families worldwide dealing with these dreadful diseases.2023-24 is the biggest year yet - with plenty of amazing live events, streamed events, interactive gaming tournaments, and online fundraising in the style of Gooners v. Cancer - where we believe in putting the "fun" in fundraising!                                                                                               See below for the great fundraising and prize-winning events coming up!
___________________________________________________________________________________________________________________________________________________________
Gooners v. Cancer & "From Double Double to Invincibubble" Live Event in NYC!
3-8pm Saturday 7 October at "The Ground" in NYC!
The Next Gooners v. Cancer event is a collaboration with Dave Seager and Poorly Drawn Arsenal for their NYC Book Release Party on Saturday October 7!
If you're in the area that weekend go to www.walrusevent.fun NOW to register, prepurchase a signed book and calendar, and get 3 FREE Gooners v. Cancer Raffle Tickets!  We'll be watching the Invincibles Documentary, enjoying a panel discussion with the author Dave Seager, Illustrator/walrus Poorly Drawn Arsenal, professional comedian/Host of Paramount Plus' Golazo Channel Alexis Guerreros, and hosted by GVC's "Magic" Mike Feinberg!
You can buy additional raffle tickets on THIS page which will enhance of your chance of winning the amazing prizes below - tickets are $5 each and if you purchase before October 6 you will get an extra raffle ticket for every $20 you donate (5 for 20 instead of 4)!
Prizes include: 
A 2023-24 First-Team Signed Home Kit  |  An Invincibles retro T-Shirt |  Signed Books by Dave Seager, David Dein, and others | Poorly Drawn Arsenal merch | Ruth Beck Art | and more! 
 Make sure to add "NYC" to your notes when you donate for additional early-bird tickets, and pick up your tickets when you arrive at the event!
Stay tuned soon for news of the upcoming events during the 2023-24 campaign - more chances to win amazing prizes and help #KickCancer!  
For more information about LLS, please visit lls.org