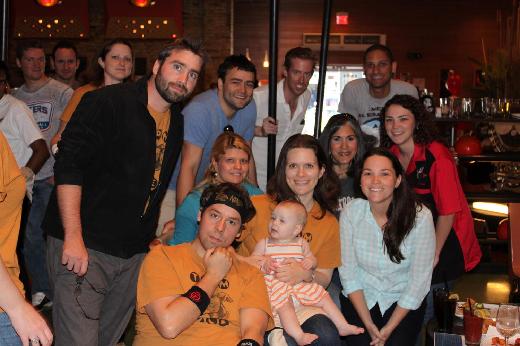 Everybody: Meg, I and friends are participating in this charity bowling tournament, "The Dude Hates Cancer!", on September 21, 2019 in Philadelphia, at South Bowl.  It's a Big Lebowski-themed bowling party, which, if you don't know, now you know (https://en.wikipedia.org/wiki/The_Big_Lebowski).  It benefits the Leukemia & Lymphoma Society. We've raised over $650,000 in the last 10 years at events in five cities. 
We're bowling in memory of Kyle, the greyhound Meg and  I owned who died a couple of years ago.  Kyle was able to achieve more than most dogs, despite the loss of the use of one of his legs.  And, to our knowledge, he never once peed on a rug.

Team Kyle is comprised of easygoing people who are generally uncomfortable asking their friends, family and other achievers for donations, so this may be the extent of us pitching to you.  Any amount of money you can give will be appreciated and will help people who need it.  And if you live in Philly, send me a message - there's an awesome, inexpensive raffle for local restaurant GCs that you should put your money towards.
Lastly:If you live or will find yourself in the Philadelphia area on that day, come hang out!

With thanks,
Mike and Meg Murphy, and Team Kyle
PS: All donations are greatly appreciated and are tax deductible. They'll not only support LLS research but patient services, advocacy, public and professional education, and community services as well.
On behalf of blood cancer patients everywhere we thank you for your support!
For more information about LLS, please visit lls.org
This is Kyle, who we miss every day.