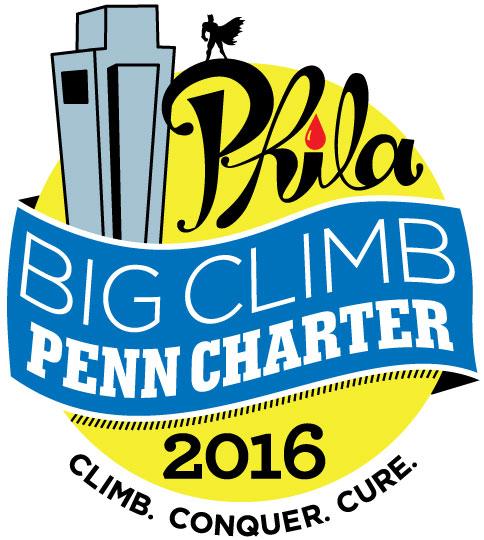 Quaker principles and practice continue to guide William Penn Charter School, a Friends school founded in 1689. Within a school community that honors difference, we seek that of God in each person. Through global connections, civic engagement and a focus on environmental sustainability, we inspire students to be thinkers, collaborators, innovators and leaders. We educate students to live lives that make a difference.
Penn Charter emphasizes helping others with our established community service program. One of our newest service projects is our participation in the first-ever Big Climb Philly, with a team of passionate students, faculty, and members of our community. Our climbers are dedicated to the noble cause of the Leukemia and Lymphoma Society (LLS) and are determined to be a part of the effort to cure cancer.
Everyone has been touched by cancer, and we all want to see it cured. Several members of the Penn Charter community know firsthand the deadly effects of not only cancer itself, but of its current treatments as well. We need better therapies NOW. The LLS funds researchers who are developing cutting-edge cancer treatments that could improve the quality of life for many patients and save countless lives.
Please join us in supporting The Leukemia & Lymphoma Society by making a donation to our fundraising campaign. Thanks to your support, our efforts will help fund the therapies and treatments and help save lives today.
Design courtesy of Stella Singer
For more information about the William Penn Charter School, please visit penncharter.com
For more information about LLS, please visit lls.org