Students of the Year Campaign Orange County Inland Empire
Juleen Erives | Team Mission CANcer-vive
SUNDAY MARCH 29TH IS THE LAST DAY TO DONATE AND IT COUNT TOWARD OUR TOTAL FOR THE GRAND FINALE OF STUDENTS OF THE YEAR CAMPAIGN!!
Hello Family and Friends!
This is it!! The last weekend to donate to our team #MissionCANcervive and my campaign for blood cancer patients. 💫
The last two weeks have thrown a monkey wrench in our fundraising plans, but that doesn't mean we have given up!! We have until Sunday, March 29th at 11pm to hit our goal and give blood cancer a solid whooping! 🥊🥊 🤪
PLEASE CLICK "DONATE TODAY"
Many of you know, this Sunday (March 29th) would have been the big grand finale for all the teams and candidates. EVERY team worked so hard and we were so proud to be apart of this mission. This pandemic 😷 has changed all plans... But what's worse is this is an extremely challenging time for cancer patients as they are more vulnerable with compromised immune systems.
✨We hope you will consider donating even just a dollar to help us!! Every SINGLE dollar counts and if every one of our family and friends helped, we could really go out with a 💥 BANG 💥

Thank you for caring about what we are doing and for helping us get closer to a world without cancer!
#BeatingCancerIsInOurBlood #SOY4LLS #LLSOCIE #LLSUSA
XO, Juleen Erives and MissionCANcervive
Welcome to my daughter Juleen's fundraising page for The Leukemia & Lymphoma Society. Over the next 7 weeks she is in a competition called Students of the Year and is taking on the goal of raising $61,652 for blood cancer research to find a cure for cancer. We have so many ways for you to participate and donate, but this is the easiest way... Donate here! PS. Sponsors needed for Mom Prom and More! Partner with us for marketing benefits for a GREAT CAUSE!  -- Team Momma, Evelyn <3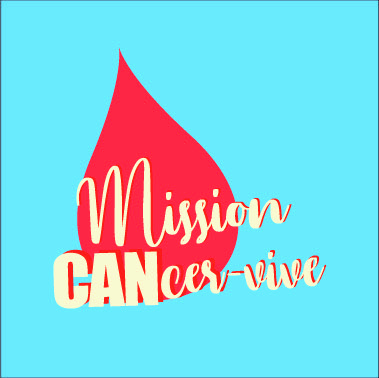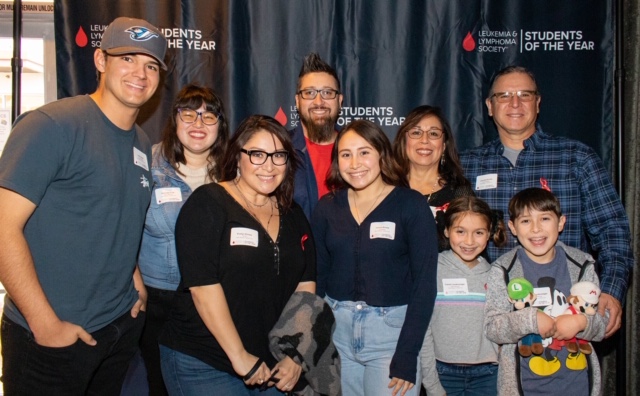 In 2010 my mom, Evelyn Erives, was nominated for Woman of the Year for The Leukemia & Lymphoma Society (LLS). At the time I was 7 years old and got involved by working bake sales, and helping with fundraisers. I remember thinking it was so cool that my mom was helping others and being able to raise so much money to help cure such a horrible disease. During her campaign I had met so many wonderful people whose lives had been touched by blood cancer, one of the people being a young girl named Cynthia Aguirre.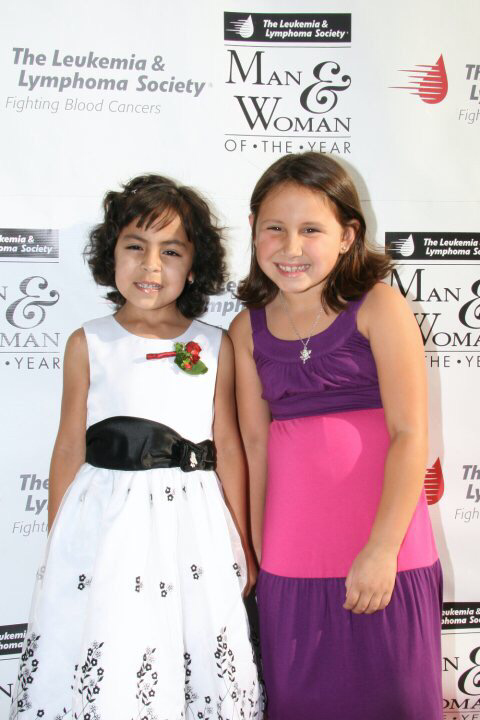 Cynthia was the young local survivor being honored during the campaign. She was the exact same age as me and in those short weeks we became good friends. I couldn't believe someone my exact age, 7 years old, could go through so much, it didn't seem fair. Sadly a few years ago she was taken from us due to complications from treatments. It was then that I decided I wanted to start my own campaign to help others with stories similar to Cynthia's. 
Now, 10 years after my mom won Woman of the Year, I was nominated to be a 2020 Student of the Year candidate for LLS. This is a 7 week fundraising campaign for high school students that runs from February 9th to March 29th. My team, Mission CANcer-vive, are working hard to reach our fundraising goal of $61,652, (because my mom raised $61,651 and I NEED to beat her!) so we can help children with stories similar to Cynthia's, as well as others suffering from this disease. In order to achieve our goal we need your help!
All donations are so appreciated and are going to improve the lives of cancer patients and their families! Please visit our website often and bring friends who would also like to donate! 
LLS has raised nearly $1.3 billion dollars for cancer research. This research has saved lives! Additionally, LLS has funded more than 60% of the blood cancer therapies being used to treat other cancers and diseases. Some include breast cancer, brain cancer, skin cancer, and ovarian cancer.
On behalf of blood cancer patients everywhere, my team, and I, thank you for your support!
Let's kick cancer's butt!
For more information about LLS, please visit www.lls.org.
Love, Juleen Erives and Mission CANcer-vive