Student Visionaries of the Year Cleveland
Brooke Bechtel | Team Titans for Tomorrow
Hello Everyone,
I wanted to give you an update as my fundraiser ended on Saturday, March 18th with our LLS Grand Finale Celebration.  With your help, we were able to raise $12,525! Our campaign grand total with all of our Northeast Ohio Student Visionaries was over $821,000! Amazing! I was awarded the 2023 Policy and Advocacy Award on Saturday. One of my goals, along with raising money was to raise awarness of Leukemia and Lymphoma. I was able to speak at several school events, The Cleveland Clinic, community groups, and various committee groups I am a part of. I also reached out through newsletters and campaign letters to family members, local businesses, and those connected with family members in different states. I learned so much throughout the past 7 weeks...about leadership, taking initiative, having courage, speaking in front of very large groups of people (thank you speech and debate), and how rewarding it is to do something great for others. I also discovered that I am able to do really hard things, one day at a time. Thank you for your support! This was a highlight of my senior year!
Let's keep fighting for a cure! 
With Appreciation,
Brooke Bechtel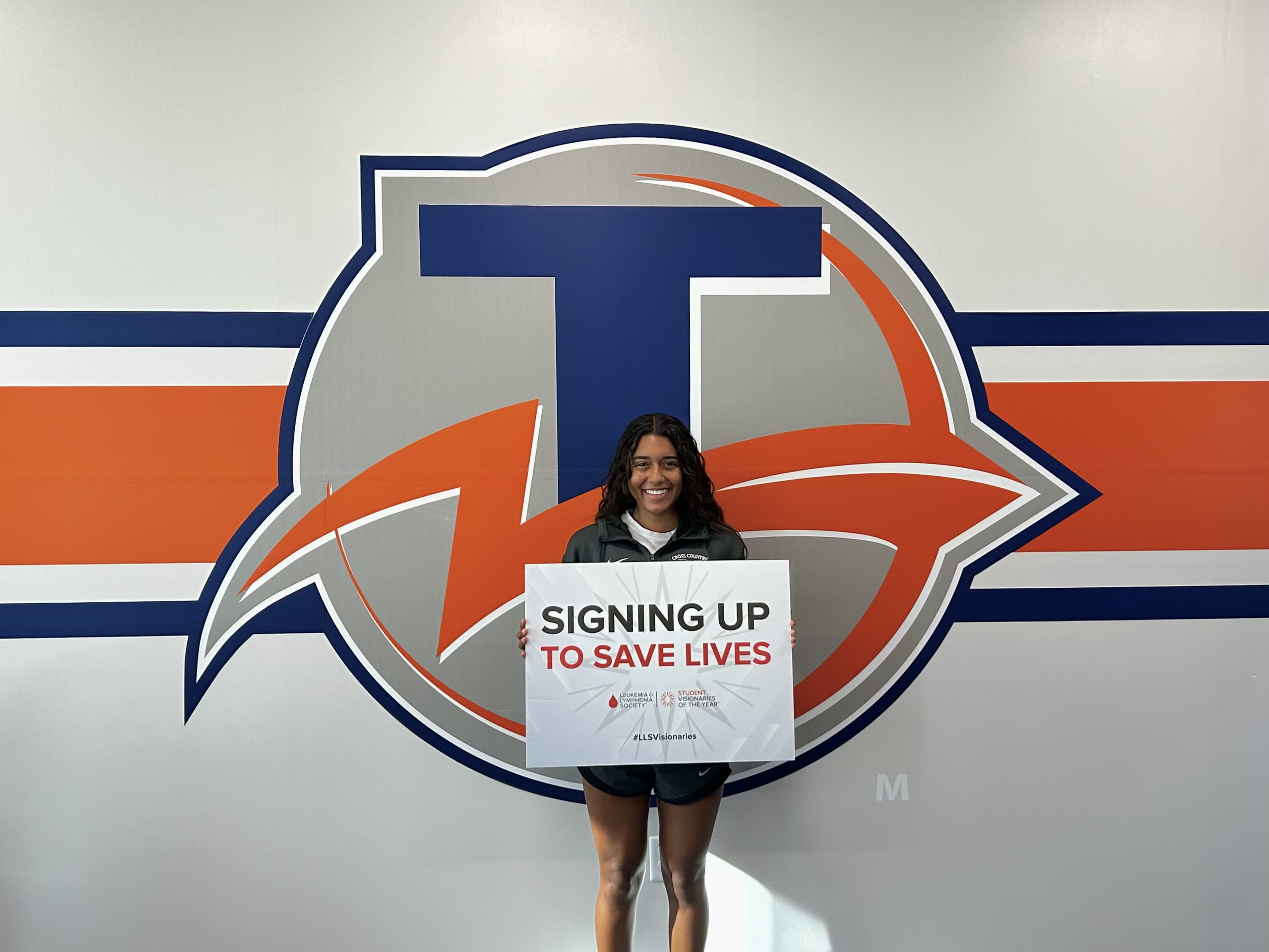 Visionaries look to the future—and see infinite possibility.
They challenge the status quo—and make the impossible possible.
They boldly imagine a better world – and lead the charge to create it.
The Leukemia & Lymphoma Society was built on that same vision - of a better world - one without blood cancers.
I am a visionary; I have a vision for a world without cancer, but I need your help.
This year, I'm proud to be a part of the Leukemia & Lymphoma Society's (LLS) Student Visionaries of the Year Campaign, working to raise as much as possible for LLS's mission.
As a global leader in the fight against blood cancer, LLS:
Funds cutting-edge research leading to breakthroughs in immunotherapy, genomics and personalized medicine that are improving and saving the lives of patients
Provides free education and support for blood cancer patients and families, including personalized, one-on-one support, assistance with identifying and enrolling in clinical trials, and more.
Mobilizes thousands of advocates to drive policy changes that accelerate the development of new cancer treatments and break down barriers to care.
Please consider joining this fight by making a donation. All donations are greatly appreciated and tax-deductible. Please visit my website often and tell friends who would also like to donate!
Thanks to your support, my efforts will help ensure this generation is the last to see cancer.

On behalf of blood cancer patients everywhere, thank you!
For more information about LLS, please visit www.lls.org.