Students of the Year Cleveland
Team CUREsaders | Team CUREsaders
Thank you so much to everyone that has already donated. All donations are greatly appreciated and are a huge help to further the mission of LLS. Be sure to spread the word to your friends and family to help us reach our goal!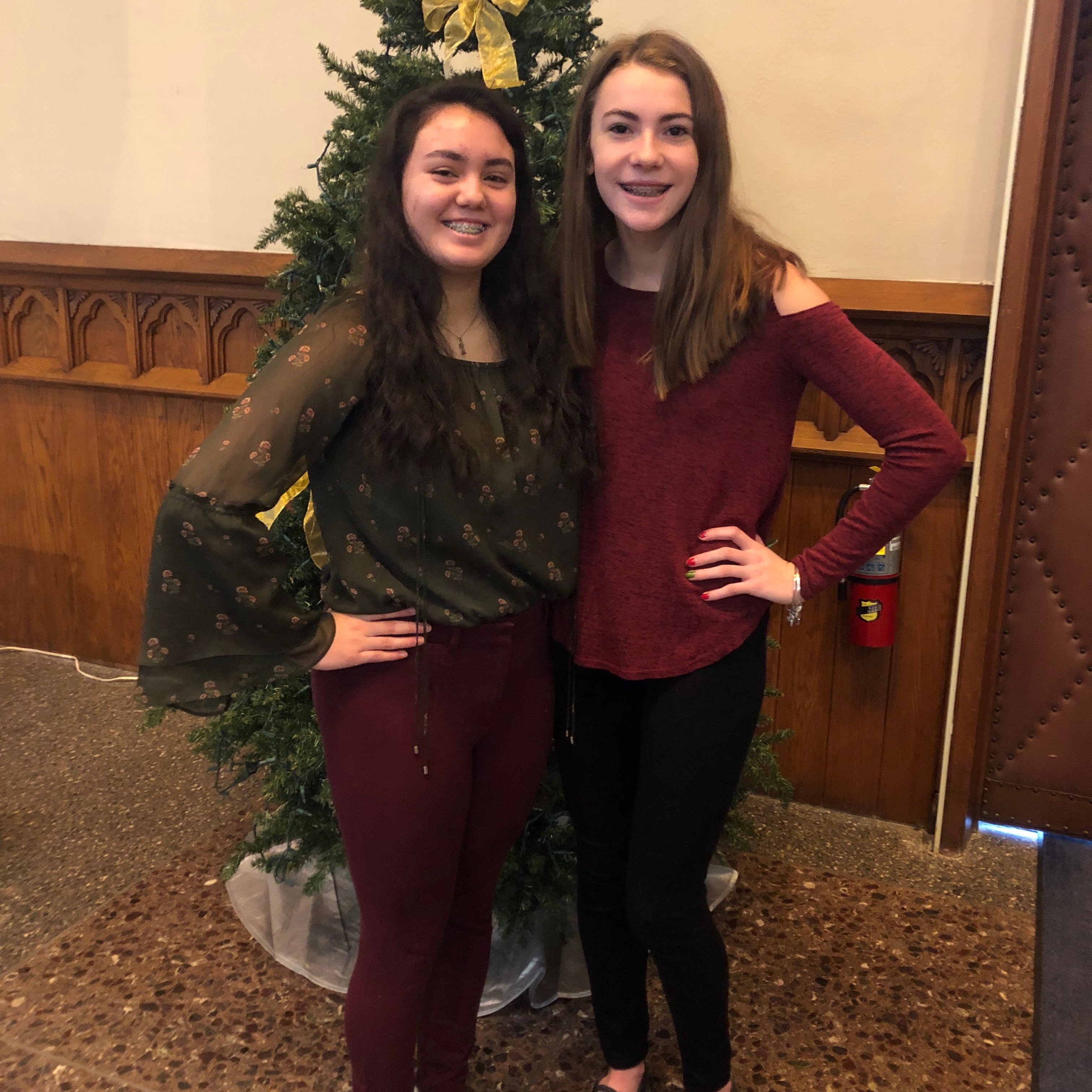 Dear friends and family,

We are thrilled to have been given the amazing opportunity to work with The Leukemia & Lymphoma Society (LLS) for the "Students of the Year" fundraising campaign. It is a seven-week fundraising competition for high school students that begins January 26, 2019 and ends March 15, 2019. Students raise funds in honor of local blood cancer survivors and those still fighting and to further the mission of LLS. We are working hard to reach our goal of $10,000 in hopes of being one step closer to finding a cure.
This year, we are raising funds in honor of Jane, a local blood cancer survivor. On October 9, 2015 Jane woke up with a lump on her neck that continued to grow through out the day. Later, an x-ray showed that she had a mass and was diagnosed with Hodgkin's Lymphoma. She was rushed to the Cleveland Clinic where she immediatly started chemo. Despite a relapse, fertility treatment, radiation and a stem cell transplant, Jane has been in remission since December 2016! 
Since the early 1960s, five-year survival rates for many blood cancer patients have doubled, tripled or even quadrupled. And many LLS supported therapies not only help blood cancer patients but are helping patients with other cancers and serious diseases. In fact, drugs first approved for blood cancers are now approved to treat patients with stomach cancers, skin cancers, and autoimmune diseases like rheumatoid arthritis. 
Like The Leukemia & Lymphoma Society, I believe that beating cancer is in our blood. Cancer is a bully, but I am not afraid to stand up and fight. I invite you to stand with me and join my fight! My mission is to not only raise the most money but also to bring attention to blood cancers like leukemia, which is the most common form of cancer in children and teens. 
Together, we really are changing the face of blood cancer!
Most importantly, please help us spread the word! All donations, no matter the size, are tax deductible and will help us in the fight against blood cancers. They'll not only support LLS-funded research but will help provide critical information and support for patients, and support advocacy for laws to ensure patients can access the care and treatments they need. Team CUREsaders is fully committed to taking a stand and fighting against blood cancer, and we hope you will stand with us!
Please visit our website often and bring friends who would also like to donate!
For more information about LLS, please visit www.lls.org.
Sincerely, 
Claire Eberhardt & Cecelia Garton
Team CUREsaders