Students of the Year Washington DC
Caroline Fern | Team ABCD
WHY I FIGHT
At 16 years old, I know far too many people whose lives have been taken far too soon from a form of blood cancer. I fight today for Mamoon, also known as our family friend Verionique's mother and Juliette and Margot's grandmother, Francoise. She passed away from Leukemia this summer and was one of the kindest women I have ever known. She loved her family fiercely and made us feel like one of her own. When we visited France with Veronique several years ago she welcomed my family into her home in Caan without knowing us very well at all. This picture was taken in Normandy of Mamoon and my younger sister Harper who shared a special bond after only knowing each other for a couple of days, showing her loving and welcoming spirit.
I also fight for Andy Ross who is my best friend Sadie's uncle. He died in his early 50's from Leukemia. Andy always had a smile on his face, even when he was feeling at his worst. He was taken from his wife and family far too soon and is greatly missed.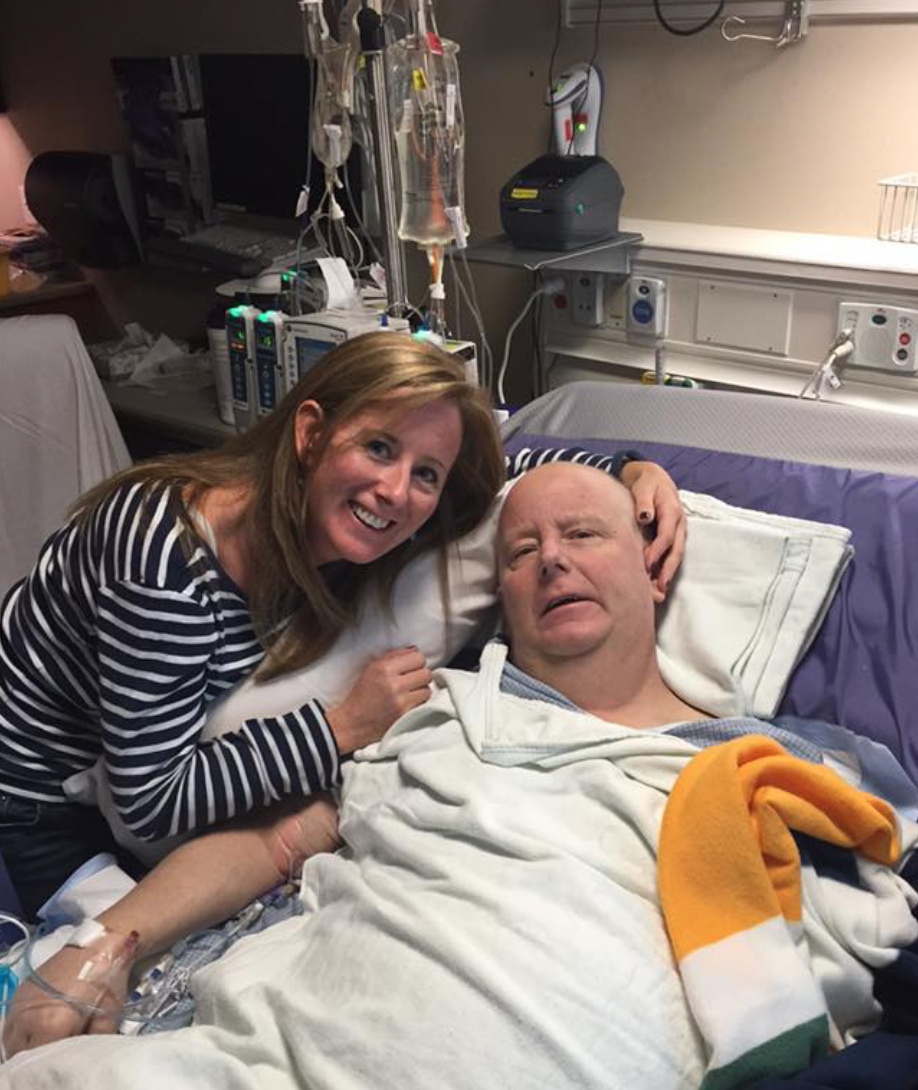 And I fight for Donald Ronan, my mom's colleague's brother, who passed at age 54 and had battled AML (and the precursor conditions polycythemia vera (PV) and myelofibrosis) for ~15 years.
It is for Mamoon, Donald, Andy, and others that I have signed with the Leukemia & Lymphoma Society (LLS) to raise as much as possible over the next seven weeks to help fight deadly blood cancers taking the lives of so many far too soon. Every dollar raised counts as one vote for my campaign. The candidate(s) whose team tallies the most votes earns the prestigious title of Student or Students of the Year. Will you help me earn that title?
 
As you know, everyone wins when cancer loses. Thanks to your support, my efforts will help fund therapies and treatments that are saving lives. Over the years, support from people like you has been responsible for the blood cancer advancements that have doubled, tripled, and in some cases quadrupled the survival rate for some blood cancers.
 
Many LLS-supported therapies not only help blood cancer patients but are also now used to treat patients with rare forms of stomach and skin cancers and are in clinical trials for patients with lung, brain, breast, pancreatic and prostate cancers. And LLS-funded drugs like targeted therapies and immunotherapies are now saving thousands of lives every day.
 
We really are getting close to our goal of a world without blood cancers!
 
All donations are greatly appreciated and tax-deductible. They'll not only support LLS research, but patient services, advocacy, public and professional education, and community services as well.
 
Please visit my website often and tell friends who would also like to donate!
 
On behalf of blood cancer patients everywhere, thank you for your support! For more information about LLS, please visit www.lls.org