Students of the Year Charlotte
Katherine Wahr | Team Pia
I am honored to announce that I have been nominated as a candidate for The Leukemia & Lymphoma Society's (LLS) 2022 Students of the Year Campaign.  Students of the Year is a seven-week leadership development program that runs from January 13th to March 5th to raise money and advocate for LLS.  I am writing today to ask for your support of my campaign and LLS' mission to find a cure for blood cancers and improve the quality of life for patients.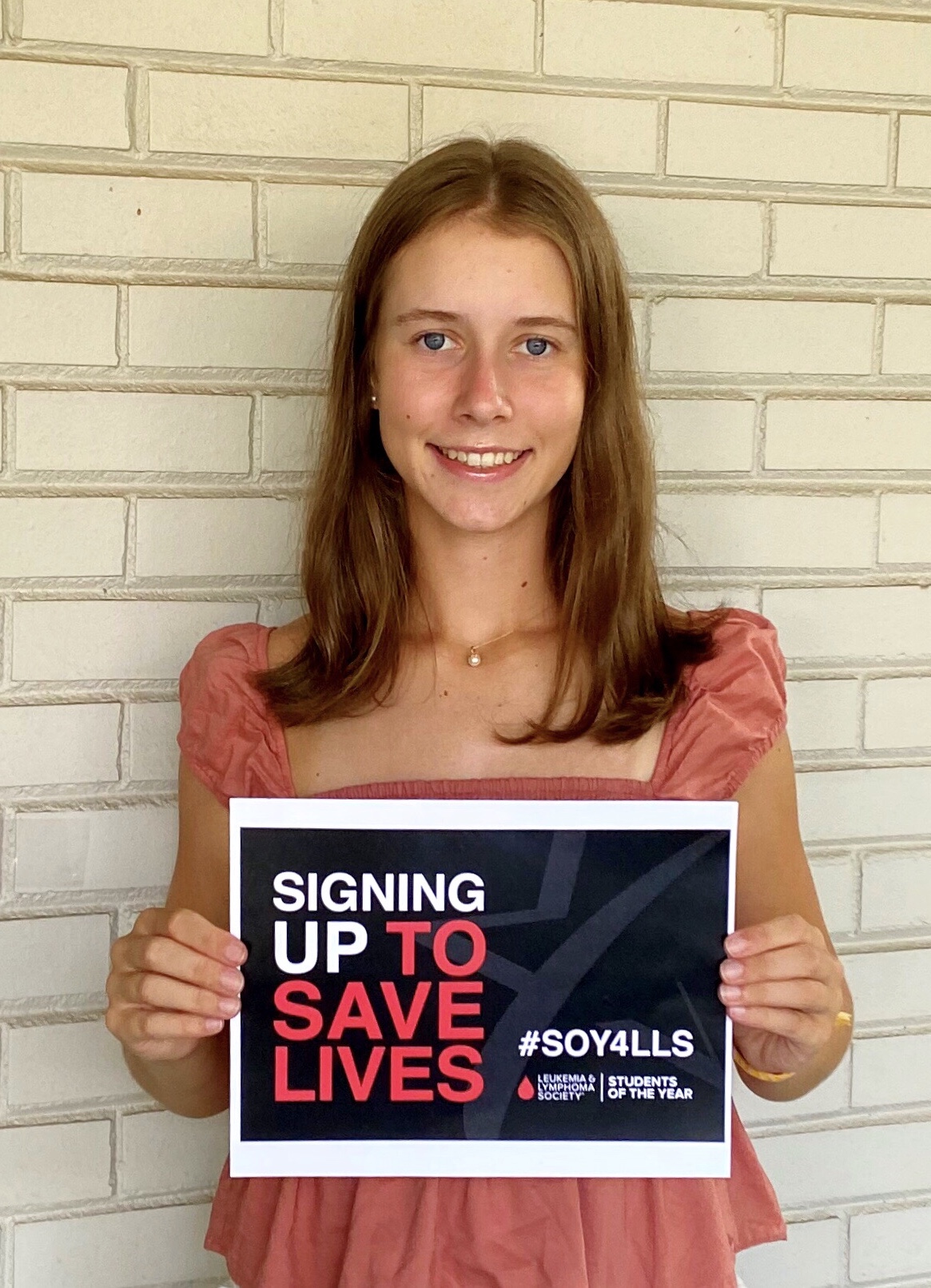 I have created a team of committed friends and family to partner with me on this journey. Together, we have set a fundraising goal of $40,000! All the money that is raised goes directly to the largest blood cancer research program in the nation, LLS, to fund cutting-edge research and treatments. In fact, the treatments that LLS is funding benefit non-blood cancer patients too. More than 40% of new cancer treatment drugs approved by the FDA since 2004 which started as blood cancer drugs are now being applied in other forms of cancer!
One of the main reasons why I have decided to sign up to save lives is because blood cancer has personally impacted my family. In 2019 my grandmother, Pia, was diagnosed with Multiple Myeloma which is a form of blood cancer. My grandmother was able to overcome her blood cancer with the help of her doctors and the cancer services at the hospital. Another huge contributor was LLS, as they supported her financially throughout her fight.  
In fact, thanks to research and access to better treatments, survival rates for many blood cancer patients have quadrupled since 1960. My campaign will provide support to the critical work of LLS in hopes that one day no one will have to grow up without the ones they love. I know that with your help, I can reach my goal and make a direct impact in the fight against blood cancers.  
I thank you in advance for partnering with a campaign so close to my heart, and please remember, every bit counts. 
If you would prefer to mail your donation, please make your check payable to: The Leukemia & Lymphoma Society and print "CLT SOY - Katherine Wahr" in the "Memo" section and mail it directly to me.  The deadline for receiving mailed contributions is February 23rd, 2022.  Please note: your donations are tax-deductible. 
Help be part of the cure and help my team compete in the 2022 Charlotte Students of the Year campaign. For more information, please contact me at kgwahr7@gmail.com. For more information about LLS and Student of the Year, please visit studentsoftheyear.org. 
I appreciate your contribution to Team Pia.
Sincerely,
Katherine Wahr 
2022 Students of the Year Candidate
PS: Make your donation go further and check to see if your company matches donations! https://www.matchinggifts.com/lls/