Students of the Year Charlotte
Hannah Ross | Team Guardian Angels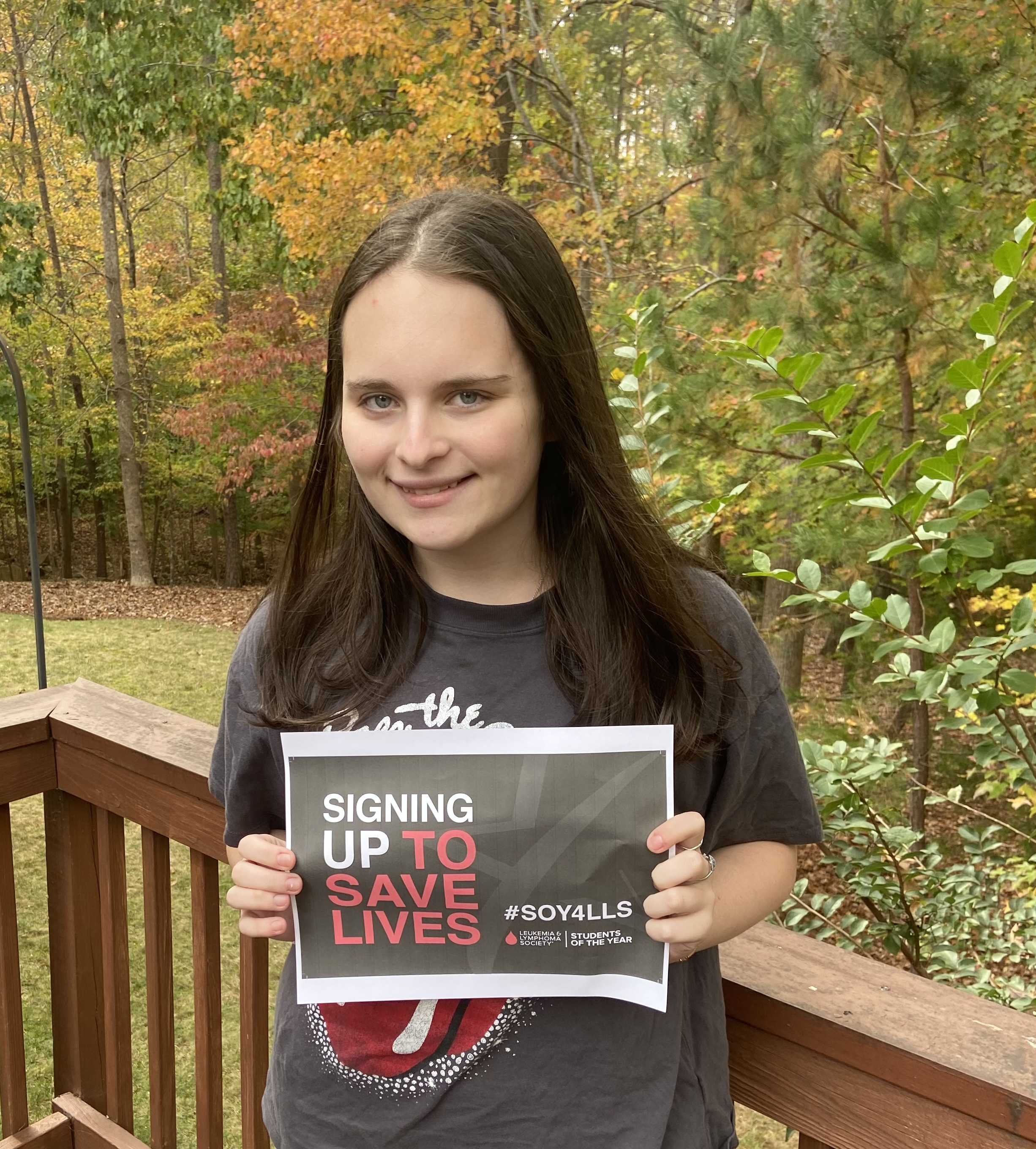 Hi everyone!! 
My name is Hannah Ross and I am a senior at Providence Day School. I am so excited to be a 2022 Leukemia & Lymphoma Society (LLS) Student of the Year Candidate!! During the 7 week campaign, us candidates will be working to raise as much money as we can for LLS. To help me in reaching my ambitious goal of $100,000, and of helping as many people as possible and raising the most money for LLS, I have created Team Guardian Angels. My team and I could not be more excited to be signed up to save lives!!

As you know, everyone wins when cancer loses, and the goal of LLS is to make sure that cancer loses once and for all! Over the years, support from people like you has been responsible for the blood cancer advancements that have doubled, tripled, and in some cases quadrupled the survival rate for certain blood cancers, and for the funding of numerous types of life saving therapies. These LLS-supported therapies not only help blood cancer patients, but are also now used to treat patients with rare forms of stomach and skin cancers and are in clinical trials for patients with lung, brain, breast, pancreatic and prostate cancers. Additionally, LLS-funded drugs like targeted therapies and immunotherapies are now saving thousands of lives every day.

All donations are greatly appreciated and tax-deductible. They'll not only support LLS research, but patient services, advocacy, public and professional education, and community services as well. I would greatly appreciate if you all could share my fundraising page with your friends, family, and social media accounts. This would help me to reach even more people and raise more funds, thus helping even more cancer patients! 

From the bottom of my heart, I want to thank you so much for your support in the fight to end cancer!! 
Hannah Ross <3
2022 LLS Student of the Year Candidate 
*For more information about LLS, please visit www.lls.org.