Students of the Year Charlotte
Taylor Fenton | Team CUREage
Hi everyone! Thank you for visiting my fundraising page!
My name is Taylor Fenton, and I'm running in the Leukemia and Lymphoma Society's Student of the Year campaign as a co-candidate of Team C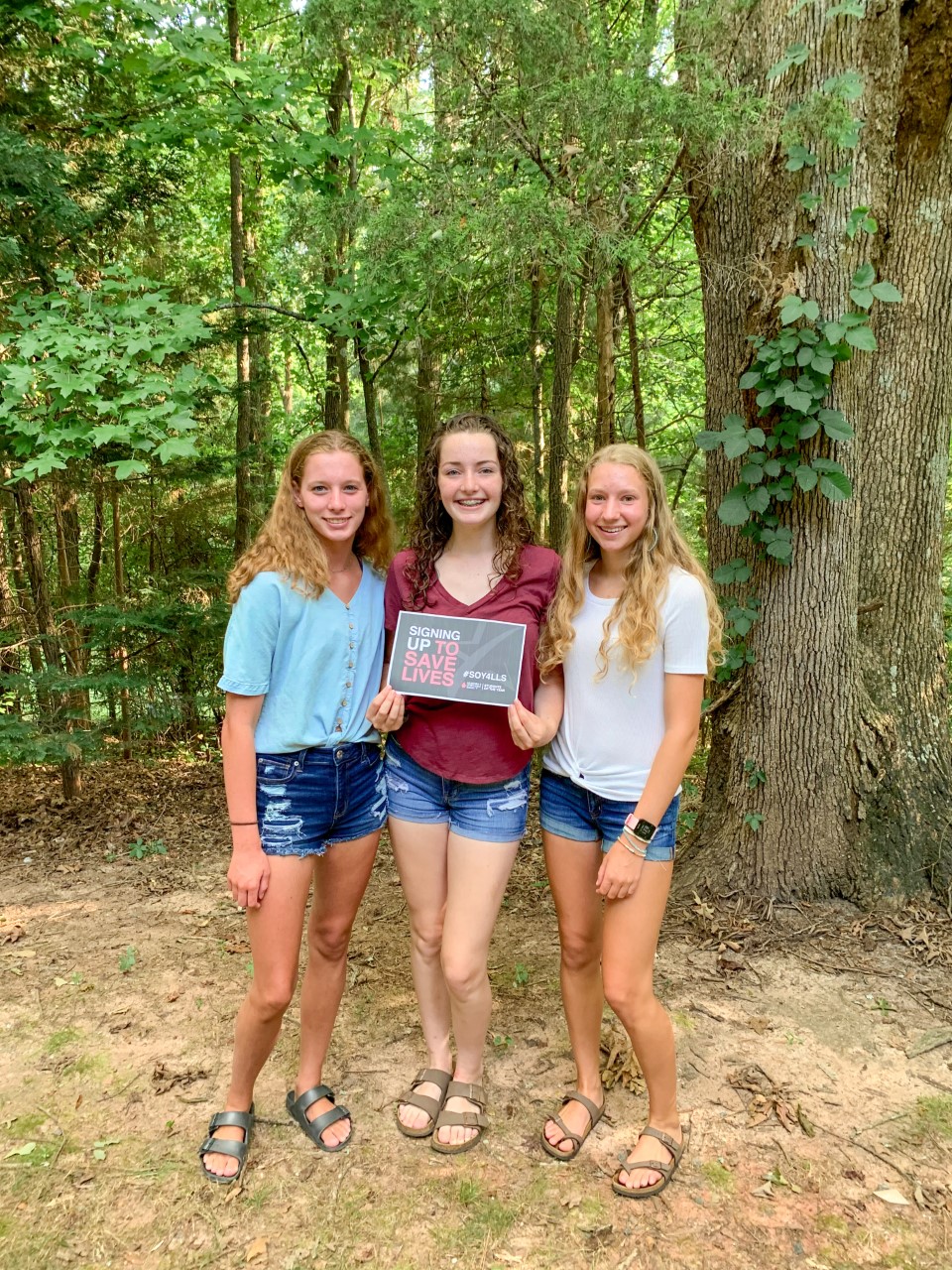 UREage.I have been nominated for the Charlotte SOY fundraising campaign along with Katelyn McAfee and Kylie Brewster. We are so excited to be leading our campaign team and working towards our goal of raising at least $150,000 during the 7 weeks campaign, which goes from January 17 – March 5, 2021. 
The Leukemia & Lymphoma Society (LLS) is an amazing nonprofit organization that supports patients who are fighting blood cancers and their families. The Leukemia & Lymphoma Society is the largest financial supporter of blood cancer research in the nation. They have invested nearly $1.3 billion in research, and are leaders in advancing breakthroughs in immunotherapy, genomics and personalized medicine. These revolutionary new treatments originally discovered through blood cancer research are now being tested in clinical trials for other cancers. While there has been phenomenal progress, there is still so much more to be done, as leukemia is still one of the leading causes of death for children and young adults.
The mission of the Leukemia and Lymphoma Society is important to me for a lot of reasons. I have had some extended family members and family friends who have fought different forms of cancer over the years. It's something that no one should have to go through, especially right now. With the pandemic, people who have cancer are at a much higher risk and are facing so many more obstacles than ever before. I know it's certainly been hard for me dealing with this situation, and I can only imagine what it must be like to be in a hospital right now or to be going through treatments. Any way that I can help make a difference is something that I want to be a part of. That is why I am so excited to be participating in the Students of the Year Program. I want to make a positive impact in the lives of others, and our team needs your support to do that!
Team CUREage's campaign provides you with an opportunity to support the critical work being done by LLS. Any money raised by our campaign will go directly to LLS, in support of its mission to find a cure for blood cancers, and eventually all cancers. Along with my team, I will work to raise awareness about the impact of blood cancers and the innovative treatments that are currently being researched by LLS, as well as to inspire others to join the fight to find a cure.
Help us make a difference, hit our $150,000 fundraising goal, and WIN the Charlotte Students of the Year campaign!!! For more information about LLS and the Student of the Year program, please visit studentsoftheyear.org.
Sincerely,
Taylor Fenton
2021 Student of the Year Candidate