Charlotte Students of the Year
Team Emily2 (squared) Against Cancer | Team Emily2 (squared) Against Cancer's Campaign Team
Thank you so much for your interest in supporting LLS's mission to cure blood cancer, not someday but today! Please note, online fundraising gifts made from this point forward will not impact the announcement of the 2018 local Student of the Year in the Charlotte, but your donation will still greatly impact LLS's mission.
To vote for me, please visit https://soycharlotte2018.auction-bid.org/ and 'pledge' for me, Item Number 311. Voting will end when the auction closes on February 23, 2018. 
Every. Dollar. Counts.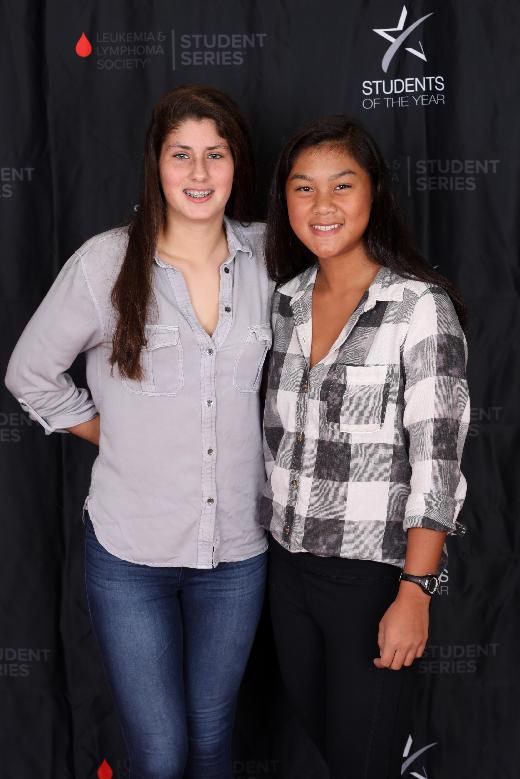 We are Emily² Against Cancer and we are honored to have been accepted as candidates in the 2018 Students of the Year program, a seven-week initiative in which select high school students from around the country participate in a fundraising competition with a common goal to benefit The Leukemia & Lymphoma Society.
We are raising money in honor of:
Emily Meintzer's grandfather, Jack Slayton, who has been battling Lymphoma since 1999

 Titus Cooney, a 4 year old diagnosed with ALL B Cell Leukemia

Kristi Smith, a Leukemia survivor who has been cancer free for over 20 years

Ted Pacheco, a friend's father who passed away from Leukemia several years ago
​Each dollar is a vote. The candidate team who raises the most money at the end of the seven weeks is named Student of the Year. Our mission is to not only raise the most money but also to bring attention to blood cancers like leukemia, which is the most common form of cancer in children and teens.
Since the early 1960s, five-year survival rates for many blood cancer patients have doubled, tripled or even quadrupled. And many LLS supported therapies not only help blood cancer patients but are helping patients with other cancers and serious diseases. In fact, drugs first approved for blood cancers are now approved to treat patients with stomach cancers, skin cancers, and autoimmune diseases like rheumatoid arthritis.
All donations are greatly appreciated and are tax deductible. They'll not only support LLS-funded research but will help provide critical information and support for patients, and support advocacy for laws to ensure patients can access the care and treatments they need.
Millions of people are touched by cancer each year. No donation is too small. Thank you for your support!
Sincerely,
Emily Meintzer and Emily Ramanata
Here is some information on the research and treatments LLS has funded:
For more information about LLS, please visit www.lls.org.