Students of the Year Charlotte
Logan Nichols | Rebel with a Cause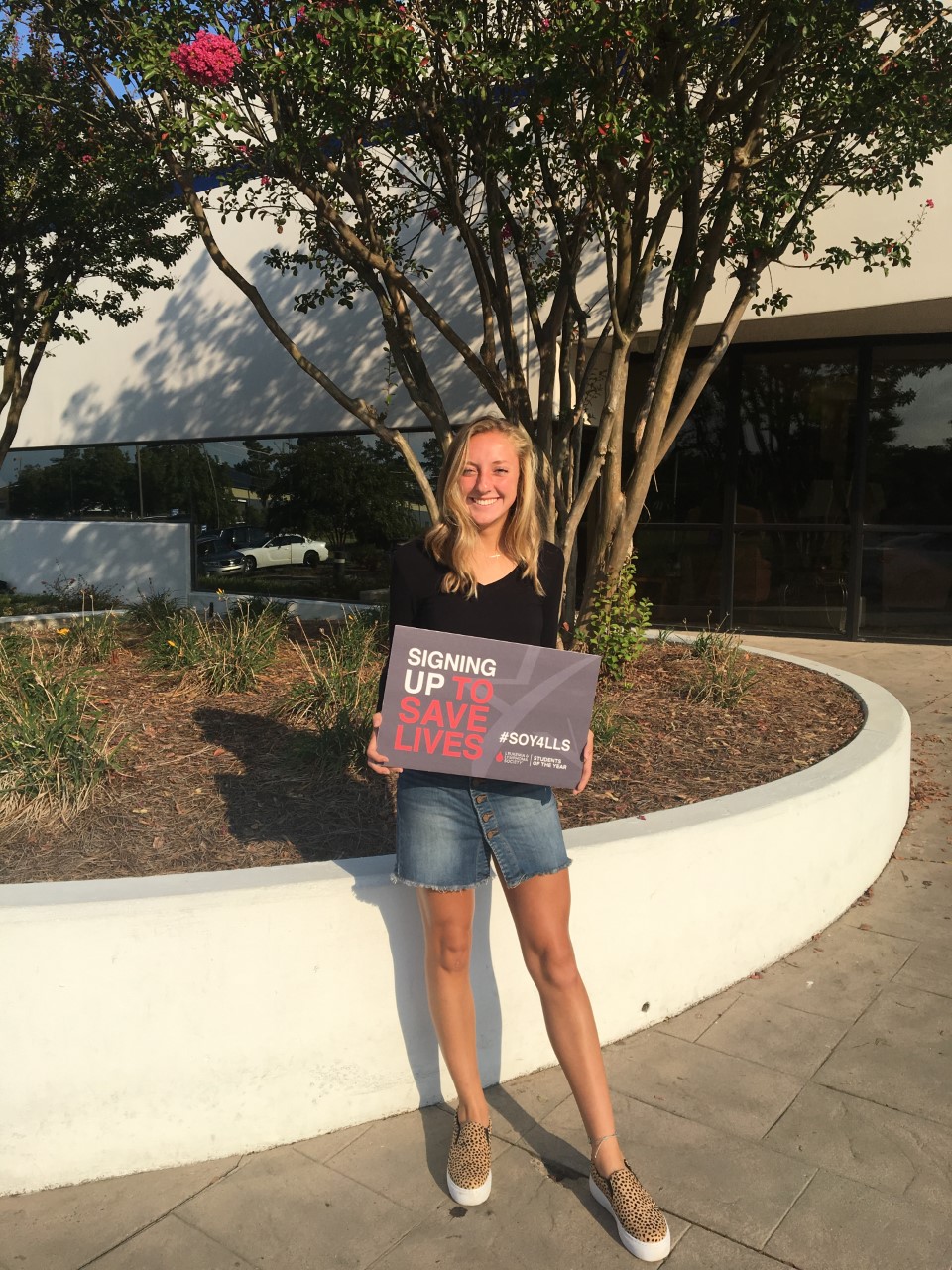 On August 5, 2019, my life changed… now I want change for everyone… so I am asking you to help me.
I have been given the once-in-a-lifetime opportunity to join the battle and help those living with blood cancers. The Leukemia & Lymphoma Society (LLS) has nominated me as a candidate in their Charlotte "Students of the Year", and I could not be more proud and excited to make a difference in the lives of patients across the country.
This mission is especially important to me personally because on August 5, my grandfather Charlie Nichols passed away from leukemia at the age 65. On August 6, my mom got a text from my Athletic Trainer Joe asking for her permission for him to nominate me for the LLS Students of the Year program. My trainer had NO idea my grandfather had leukemia OR had just passed away from it the day before. When she texted him back and told him, everyone was in awe. Joe's exact words were "Oh my. God does work in mysterious ways." We knew this was God and my Poppi's hand on me… on all of us.
I am honoring my Poppi and raising money that will go directly to LLS in support of its longstanding mission to find a cure and improve the quality of life of patients and their families. Along with my team, I will work to increase awareness about the impact of blood cancers and the cutting edge treatments that are currently being researched, as well as encourage others to join the fight to find a cure.
The Leukemia & Lymphoma Society is the largest donor to blood cancer research in the nation. They have invested nearly $1.3 billion in research, and are leaders in advancing breakthroughs in immunotherapy, genomics and personalized medicine. These revolutionary new treatments originally discovered through blood cancer research are now being tested in clinical trials for other cancers, too. While there has been phenomenal progress in the fight to cure cancer, there is still so much more to be done. Leukemia is still the second leading cause of death among children under the age of 20. 
I have assembled Team Rebel with a Cause to help me raise funds. I am proud to lead my campaign team and work towards our goal to raise $50,000 during the next 7 weeks - from January 26th – March 13th, 2020. 
Please help be part of the cure and help my team compete in the Charlotte Students of the Year campaign. For more information about LLS and Student of the Year, please visit studentsoftheyear.org. 
Be a Rebel with a Cause with me,
Logan Nichols
2020 Student of the Year Candidate