Students of the Year Minneapolis
Kennedy Raboin | Team Be The Change
Cancer. We've all heard it said. We've clenched our teeth and turned our heads at the mere mention of it affecting someone we know or care about. I know in some way, even in the slightest, it's impacted your life.
I want to do something to help, my name is Kennedy Raboin and I have been nominated for Students of the Year and am running a 7 week campaign to raise raise as much as possible for the Leukemia and Lymphoma Society. I'm running in honor of my grandma who is a blood cancer survivor and I want to do all I can to help make sure no one else's family has to ever go through what my family went through.
Every dollar counts and even if it is just your support that you can offer that would be amazing!!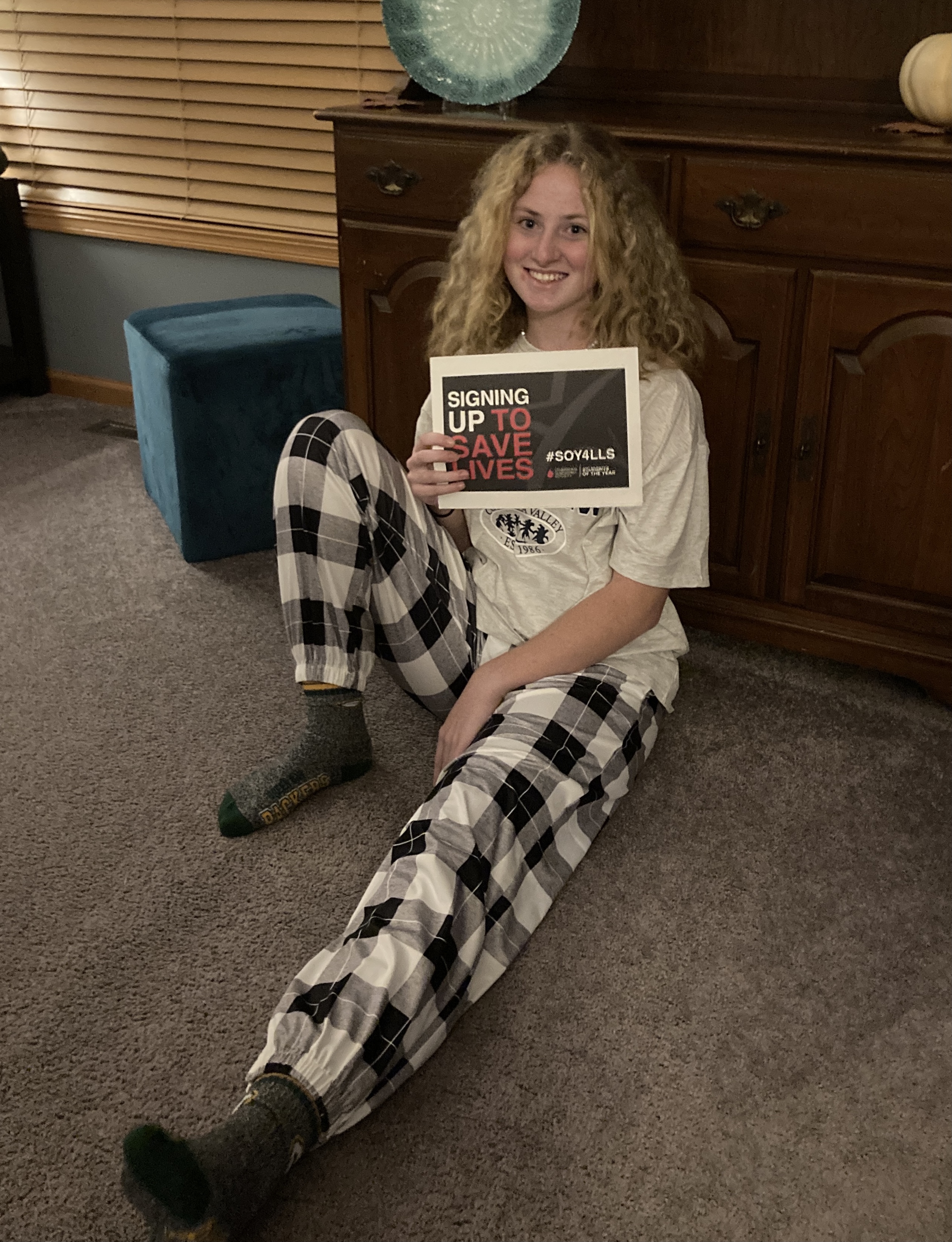 We will never win until cancer looses, until it's stopped being diagnosed every 3 minutes or stopped killing people every 9. Thanks to your support, my efforts will help fund therapies and treatments that are saving lives. Over the years, support from people like you has been responsible for the blood cancer advancements that have doubled, tripled, and in some cases quadrupled the survival rate for some blood cancers.
 
Many LLS-supported therapies not only help blood cancer patients but are also now used to treat patients with rare forms of stomach and skin cancers and are in clinical trials for patients with lung, brain, breast, pancreatic and prostate cancers. And LLS-funded drugs like targeted therapies and immunotherapies are now saving thousands of lives every day.
 
Together, we can makeit to a world without blood cancers.
So, if cancer, not even just blood cancer has ever impacted your life even just the slightest please consider donating. Thank you!!
 
All donations are greatly appreciated and tax-deductible. They'll not only support LLS research, but patient services, advocacy, public and professional education, and community services as well.
 
Please visit my website often and tell friends who would also like to donate!
 
On behalf of blood cancer patients everywhere, thank you for your support! For more information about LLS, please visit www.lls.org