Students of the Year Minneapolis
Bella Sciara | tWIN it for a CURE's Campaign Team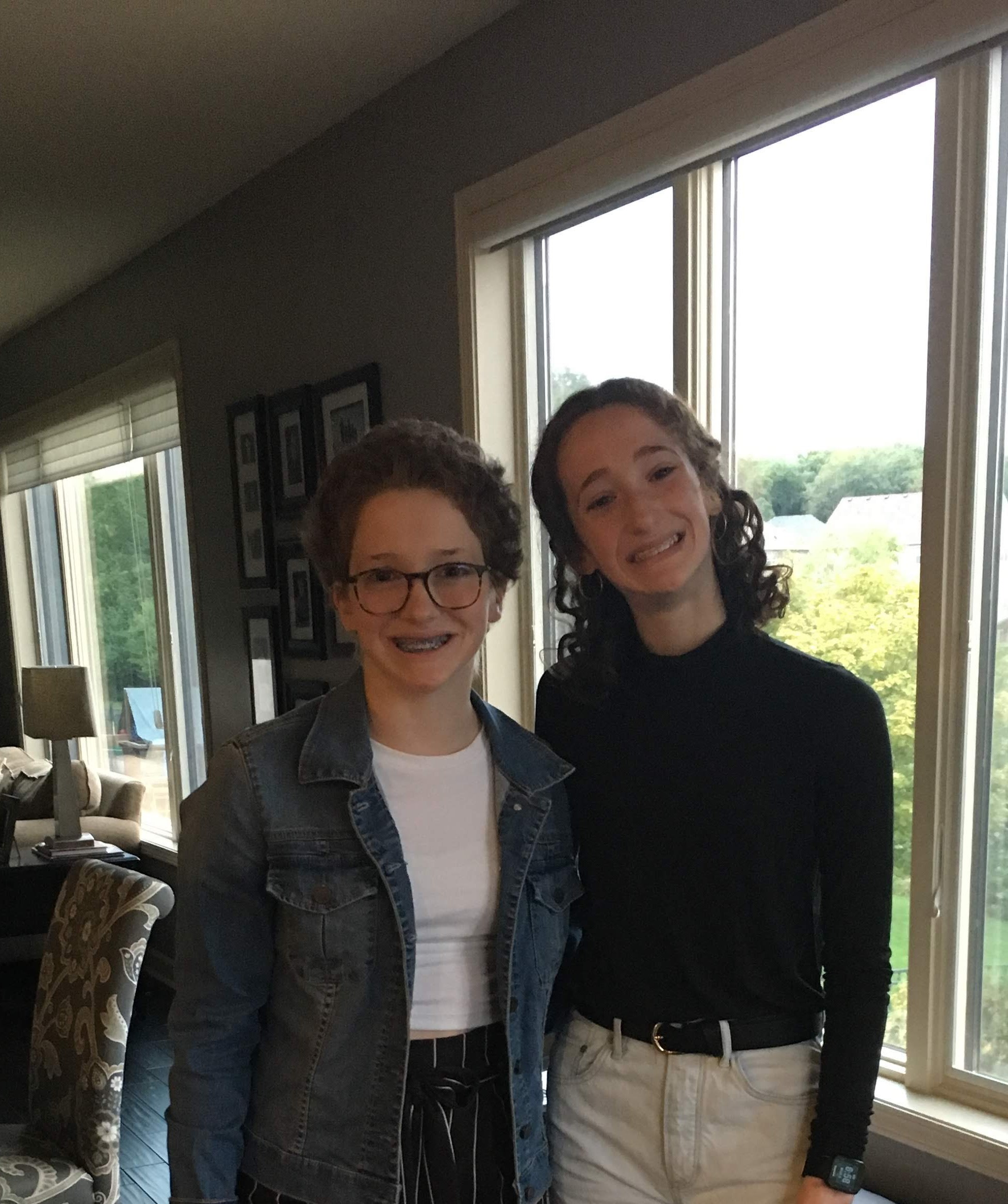 CLICK HERE to watch our video.

Hello all! Thank you for visiting our fundraising page, In 2018 just as we started our freshman year in high school, Bella was surprisingly diagnosed with Leukemia.  That day led to a journey that we want no other family to experience. Bella has endured years of intense chemotherapy, radiation and a bone marrow transplant, and she is still fighting this disease. Her battle with blood cancer has impacted our entire family in ways that we could not have imagined possible, and we are committed to ending this disease so that other families do not have to experience what we have had (and continue) to experience.  
We are proud to form tWIN it for a CURE and participate in the Leukemia and Lymphoma Society Students of the Year fundraising campaign. Students of the Year is a 7-week fundraising campaign that runs from January 7th to February 28, 2021. Our goal as team tWIN it for a CURE is to raise $150,000. By reaching this goal, we receive the honor of linking our name to a current LLS research portfolio and attending the annual research dinner with some of the top cancer researchers in the country. This amount of money will also significantly impact the work of The Leukemia and Lymphoma society (LLS) as it fights to eliminate blood cancers.
We encourage you to join us in supporting The Leukemia & Lymphoma Society (LLS) by making a donation. Your generosity supports the many facets of LLS's work including groundbreaking research, education and support to patients, and advocating for state and federal legislation to help those living with cancer. My appreciation for your support cannot be overstated — we know first hand the need for continued research to cure patients like Bella and to support their families.  
As a global leader in the fight to end cancer, LLS is committed to doing more for blood cancer patients and families than any organization in the world. LLS's signature fundraising campaigns drive critical support for its mission, including a nearly $1.3 billion investment in cutting edge cancer research worldwide since it was founded in 1949. While it is true that survival rates for many blood cancer patients have doubled, tripled, or even quadrupled, there is still so much work to be done. 
Every facet of LLS's mission – research, education and support, and policy and advocacy – work in harmony to put blood cancer patients and their families first. LLS has helped millions impacted by cancer throughout its more than 70-year history, even funding breakthrough blood cancer research that is now helping patients with other cancers and diseases. That is why at LLS we say that beating cancer is in our blood.
Please share our website with anyone you know who would also like to join us in the fight against cancer. Together, we have the power, the passion and the resolve to achieve a world without blood cancer. All donations are tax-deductible.
On behalf of team tWIN it for a CURE, we thank you for your support!
Ava and Bella
For more information about LLS, please visit lls.org