Students of the Year Wichita
Mel Wagner Jr | Reese Power 2.0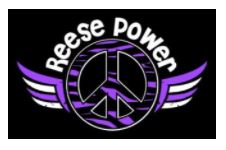 Thank you for visiting my fundraising page, welcome!
Each year, The Leukemia and Lymphoma Society (LLS) launches a Students of the Year fundraising campaign and on behalf of my niece Claire Russell a sophomore at Bishop Carroll High School in Wichita, Kansas, I whole-heartedly accepted the invitation and opportunity to volunteer to be a part of the 2021 LLS Team.
I'm participating in this campaign in memory of Reese Naylor, who was only 13 years old when she lost the battle with leukemia after fighting with it her entire childhood life.  Reese and my niece Claire are cousins and collectively her struggles formed a nearly unbreakable life bond to overcome this relentless form of cancer.  We even have a catchy team name in memory of Reese, known as Reese Power 2.0 while bringing it strong with a second version of the team. 
From March 3rd to April 23rd, our team goal is to raise $25,000 and 100% goes directly to LLS in support of its longstanding mission of funding critical advancements that are changing the face of blood cancers.  LLS is currently funding over 250 research grants worldwide.  I hope you will consider supporting the progress and LLS's mission in its efforts to find cures for blood cancers and to assist patients and families as they battle leukemia, lymphoma, Hodgkin's disease or myeloma.
For more information about LLS, please visit lls.org