Students of the Year Baltimore
Team Fly4aCure | Team Fly4aCure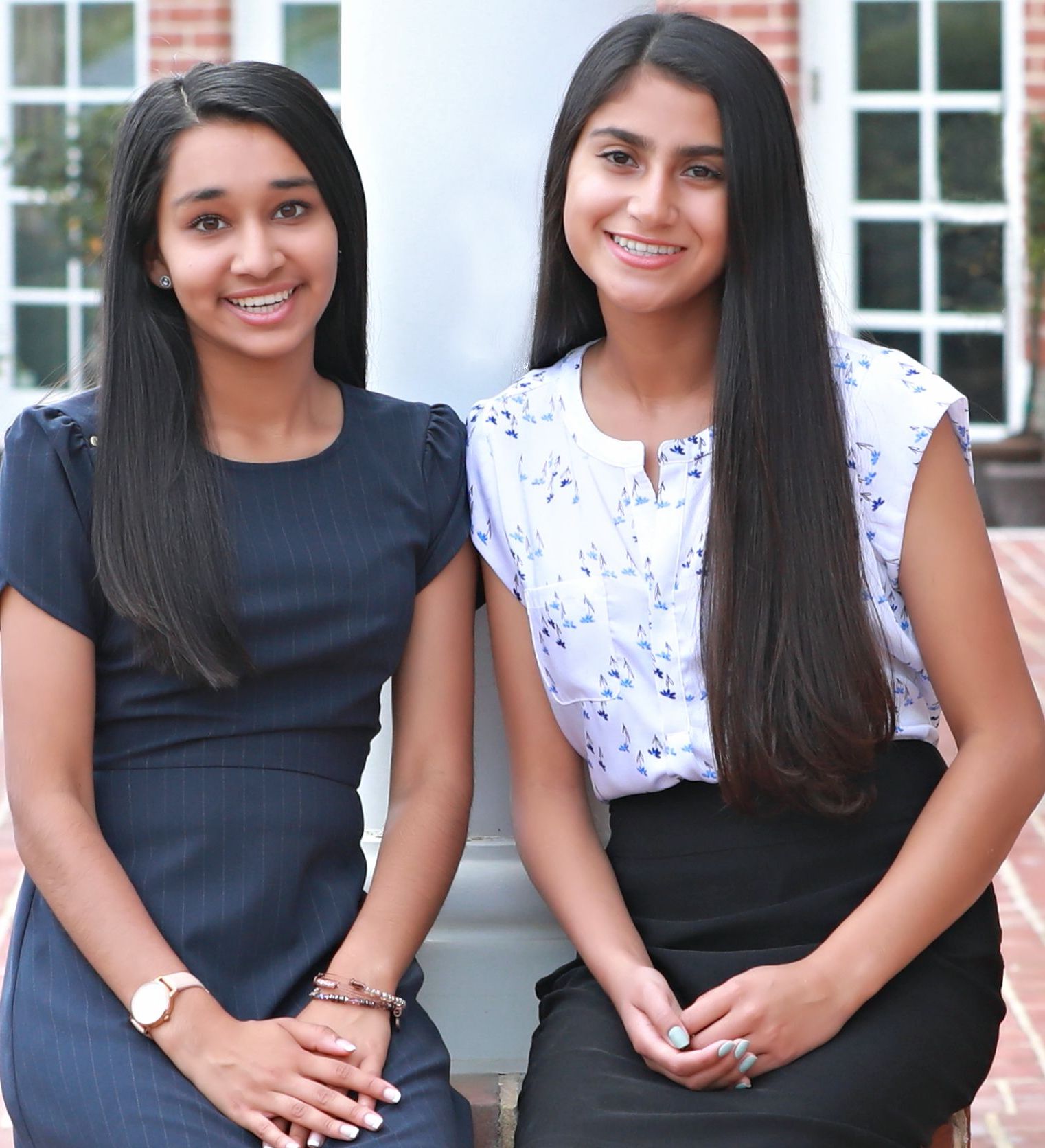 Team Fly4aCure, 2020 Students of the Year Co-Candidates, Neelam Shah and Naggena Ohri
Dear Friends,
Today, almost everyone in the US knows someone who has been affected by blood cancer. On average, every 3 minutes someone unwillingly joins this arduous fight. The Leukemia & Lymphoma Society (LLS) sponsors a fundraising competition for high school students to make a difference and help those in need. We have the greatest honor and pleasure to be a part of this amazing "Maryland Students of the Year" fundraising campaign.
Touched by friends and family members who bravely battled blood cancers, we felt the need to give back to the organization that helped our loved ones during the most difficult time of their lives. We also realized that our rural community of Southern Maryland has been instrumental in shaping our futures and that of our entire family. Therefore, we wanted to develop a community event that would allow families to get together, enjoy good entertainment, and raise awareness and funds for a great cause.
In 2018, Samir and Saar Shah took part in this campaign and were named National Students of the Year. The cornerstone of their efforts was focused on creating the Fly4aCure Kite Festival, an opportunity for all Southern Maryland community members to come together to raise awareness of Blood Cancer and honor those who have bravely fought the battle. Despite cold and rainy weather conditions, we saw over 1200 participants gather to support their community. We even managed to capture Fox 5 DC News coverage of our event.  But most of all, we made many blood cancer patients happy, by renewing the faith that a cure is possible.
We would like to continue the tradition started last year but add our personal touch. As dancers, we would like to showcase young local talent found in Southern Maryland and host Rhythm 2020 on Saturday, February 22, 2020, at Chopticon High School in Mechanicsville, Maryland. We hope that this event will allow families to get together, enjoy beautiful performances, and raise awareness and funds for a good cause.  Entertainment, music, food, and fun awaits.  Please check out our website at www.fly4acure.org and help spread the word. Large or small, your support of this worthy effort will be greatly appreciated.  Sponsors will be recognized in our program, with banners and social media presence.
In 2020, we plan to run for the title of Maryland Student of the Year on behalf of The Leukemia & Lymphoma Society. LLS has nominated us as a candidate team in their "Students of the Year" fundraising campaign, and we have put together a team of individuals and friends from schools throughout Maryland. Our team aims to raise $200,000!  In order to do that, we need your help. We cannot begin collecting donations until January 17, 2020. However, there are many ways to support us in our efforts to cure blood cancers right now.  We are currently accepting pledges from caring, dedicated individuals like yourself in our community to help support our efforts.
On January 17, we will begin accepting donations for Team Fly4aCure. Please consider making a cash, check, or credit card donation during the campaign, January 17 to March 7, 2020. Please note: your donations are tax-deductible.
Thank you so much for any help you can give to Team Fly4aCure! If you have any questions, please contact us at (301-884-0278) or (fly4acuresomd@gmail.com).  For more information about LLS and Student of the Year, please visit https://studentsoftheyear.org/students-year-baltimore-0. We look forward to seeing you on Saturday, February 22, 2020!
Sincerely,
Neelam Shah and Naggena Ohri
Team Fly4aCure
2020 Students of the Year Co-Candidates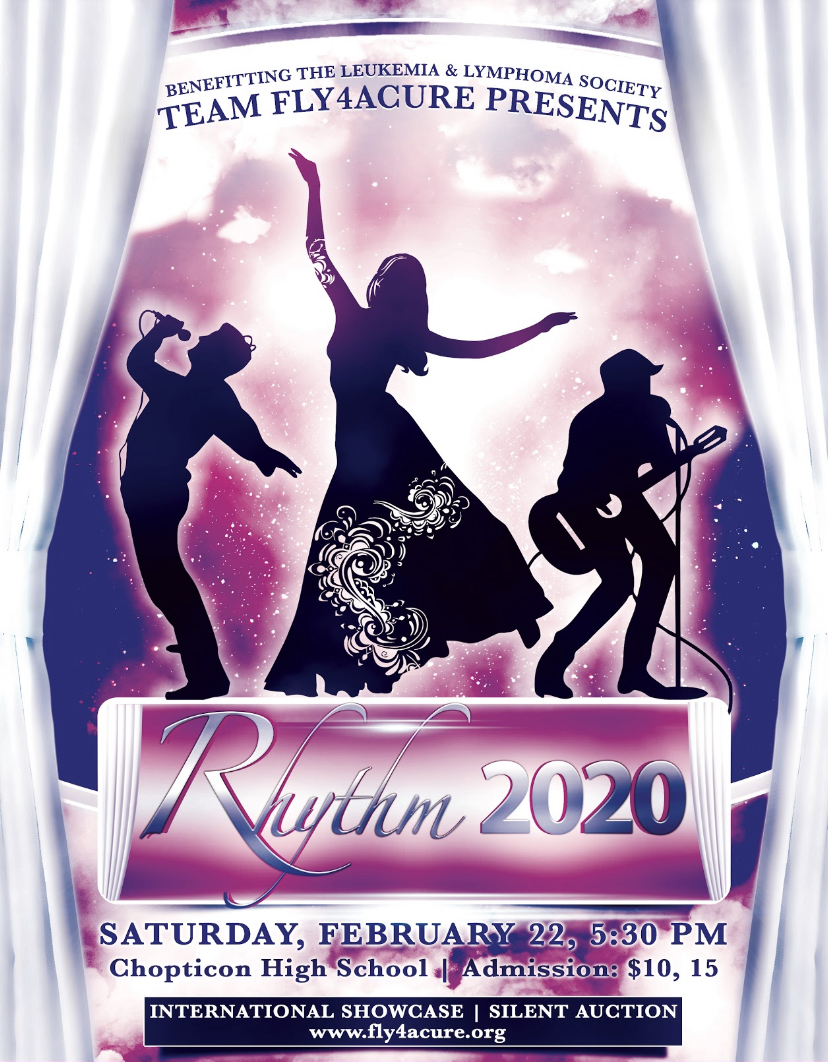 Join Us for Rhythm 2020! Visit fly4acure.org for more information!