Students of the Year Long Island
Joangela DeLorenzo | Banking on a Cure
Join us Wednesday, February 13, at 6:30 pm, at Tres Palms in Babylon NY for a guest bartener event in honor of our team, Banking on a Cure. All tips collected after 6:30 pm will go towards our goal of $25,000!
Captian Al Lorenzetti and George Yurcak will be guest bartending at Tres Palms in Babylon village on wednesday night. The fun starts at 6:30 for and evening of fish stories and adult beverages for a great cause!
Please share the word about our event, and invite friends and famly to join in on the fun!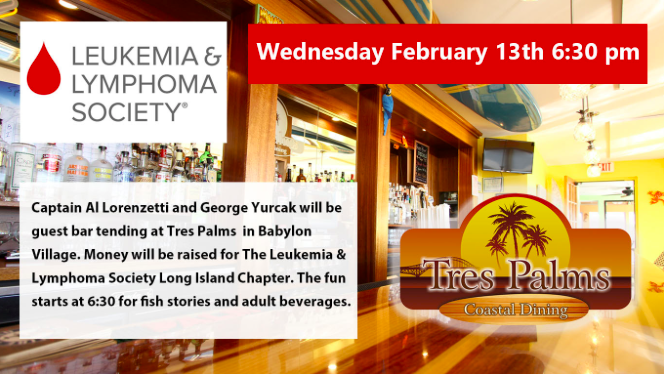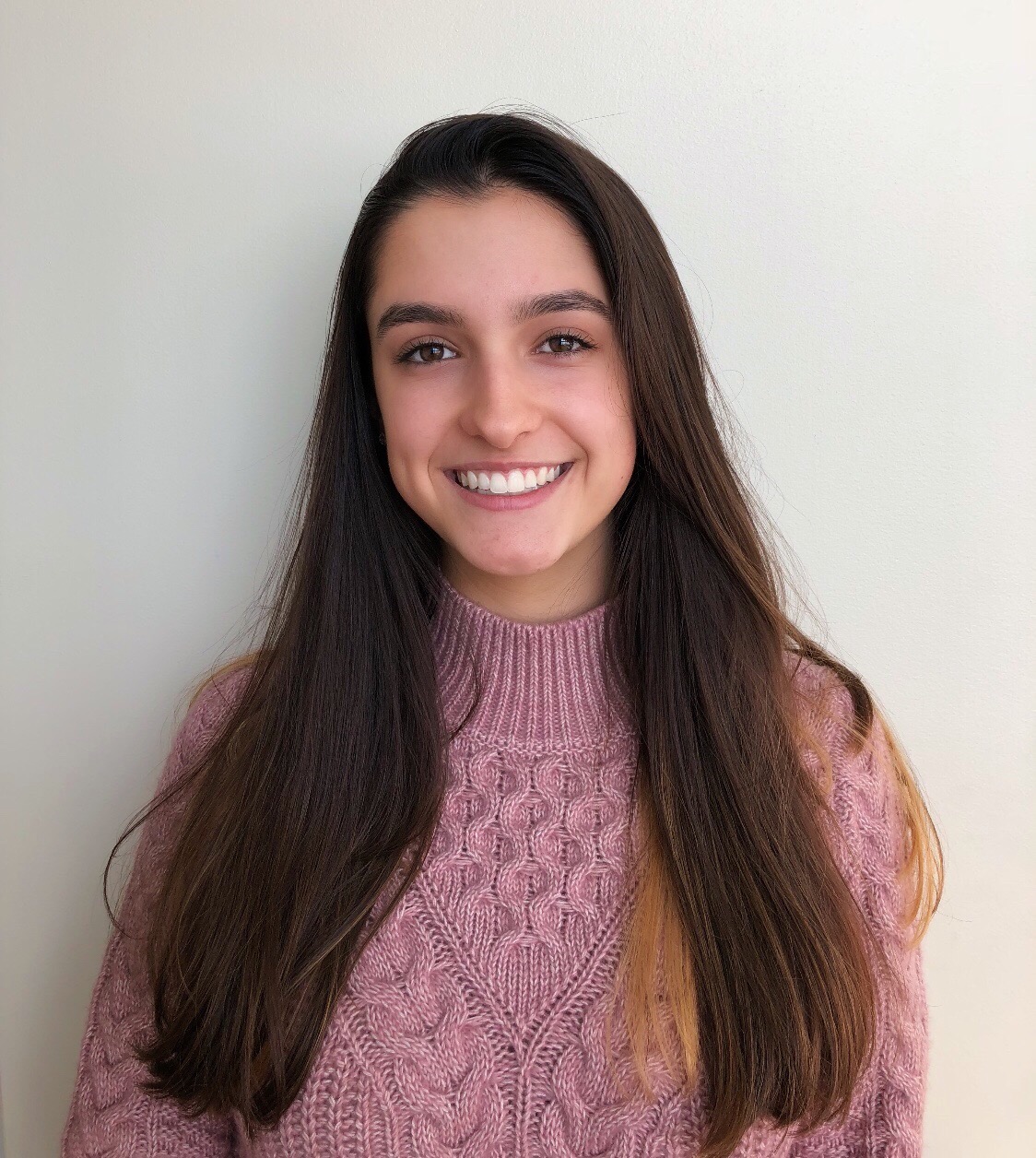 I am honored to participate in the 2019 Students of the Year program, a seven-week initiative in which select high school students from around the country participate in a fundraising competition to benefit The Leukemia & Lymphoma Society. I am proud to be raising critical dollars with the help of my team, Banking on a Cure, in the hope to end blood cancer! My mission is to not only raise the most money, but also to bring attention to blood cancers and the great work LLS has done to help both sufferers and survivors of these cancers.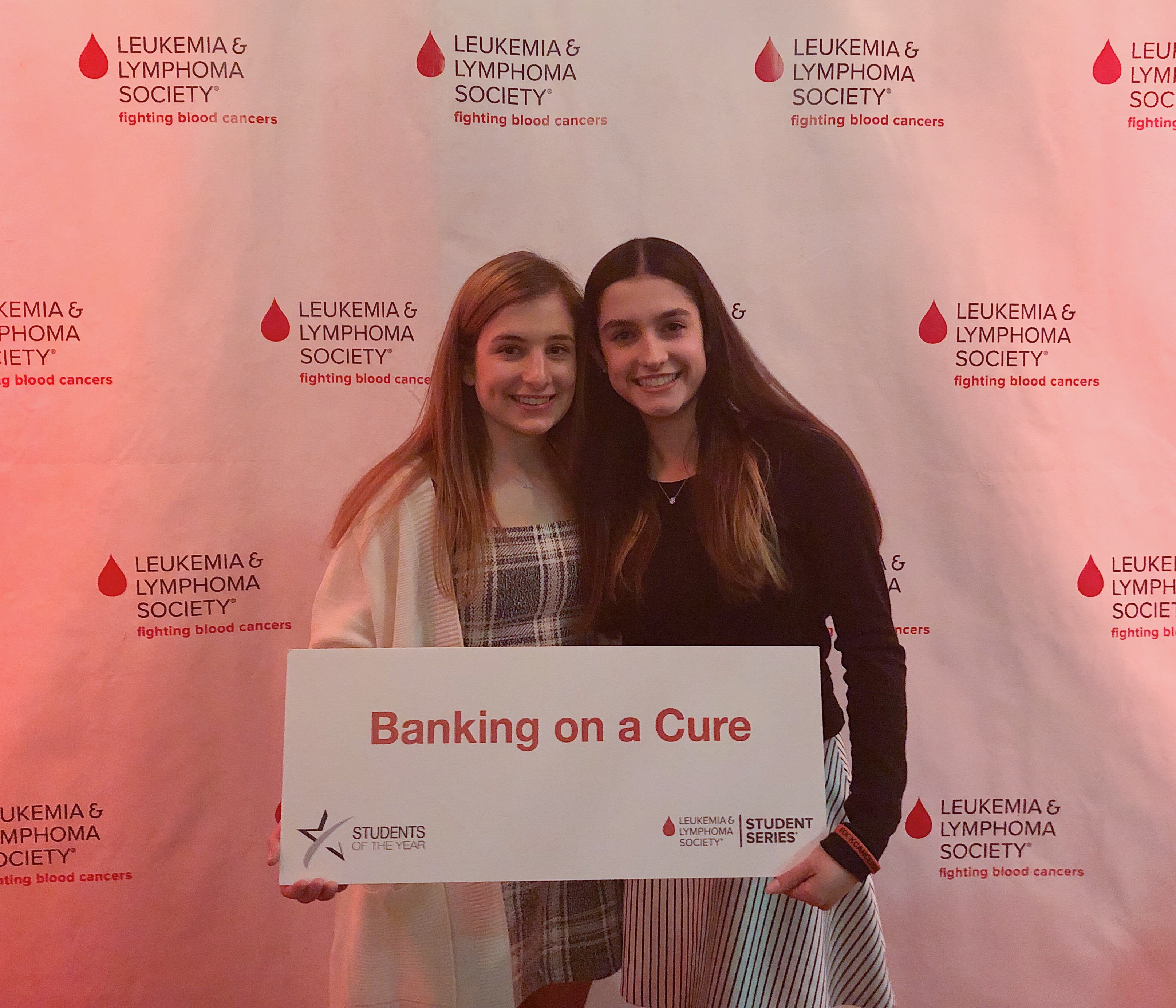 Since 1949, when LLS was founded, LLS has donated over 1.2 BILLION dolars into cancer research. LLS supported therapies not only help blood cancer patients but are helping patients with other cancers and serious diseases. In fact, drugs first approved for blood cancers are now approved to treat patients with stomach cancers, skin cancers, and autoimmune diseases like rheumatoid arthritis. In LLS's fifty years of existence, the survival rate of blood cancers has gone form 3% to 92%. I hope my team and I's contributions to this amazing foundation can raise the survival rate to 100%.
We are really changing the face of blood cancer!
All donations are greatly appreciated and 100% tax deductible. They will not only support LLS-funded research but will also provide critical information and support for patients, and support advocacy for laws to ensure patients can access the care and treatments they need.
Please visit our website often and share this website by cliking, "TELL YOUR FRIENDS" on the top right corner of this website, to friends, family, and assoicates who would also like to donate!
On behalf of blood cancer patients everywhere, thank you for your generous support!
For more information about LLS, please visit www.lls.org.