Students of the Year Indianapolis
Team Konig Brothers | Team Konig Brothers 's Campaign Team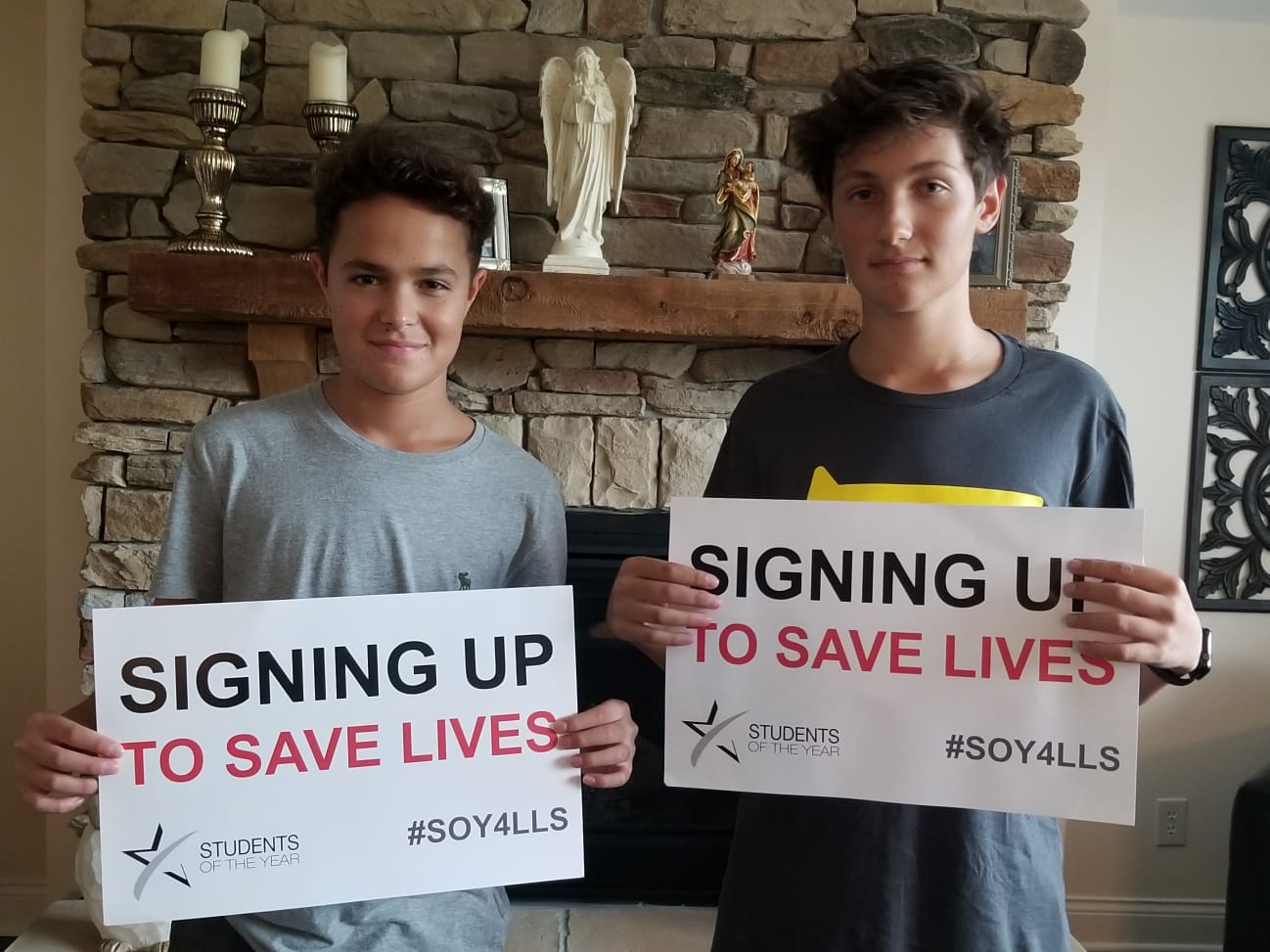 Welcome all! This year my brother Lauren and I (Daniel) will be participating in the Leukemia and Lymphoma Society 2019 Students of the Year Campaign (SOY). SOY is a seven-week initiative in which select high school students from around the country participate in a fundraising competition to benefit The Leukemia & Lymphoma Society.  We are proud to announce that we will be raising money in honor of a young patient hero named Riley, who is currently battling blood cancer. Riley is a fourth grader attending Our Lady of Mt. Carmel. He loves riding his bike, math and above all else: Hockey. Last year, Riley was diagnosed with B Cell Lymphoblastic Lymphoma.  With six rounds of Chemotherapy and a bone marrow biopsy behind him, Riley is currently in remission. We have been given the humbling opportunity to meet Riley and his lovely family which was a truly empowering experience. Below are a few pictures of Riley.
This past summer, I (Daniel) was involved in a research internship where I was selected to work in a lab dedicated to cancer immunotherapy. During this time I learned the importance of research and also witnessed the heart-wrenching interaction of patient care when shadowing oncologists at Indiana University Hospital. These experiences have empowered me to make an even bigger impact in the field of cancer and until I can start conducting my very own research, I am highly motivated to raise money to support critical blood cancer research.
Each dollar is a vote. The candidate team that raises the most money at the end of the seven weeks is named Student of the Year. Our mission is to not only raise the most money but also to bring attention to blood cancers like leukemia, which is the most common form of cancer in children and teens.
Since the early 1960s, five-year survival rates for many blood cancer patients have doubled, tripled or even quadrupled but much work still needs to be done to achieve a cure. Of note, many LLS supported therapies not only help blood cancer patients but are helping patients with other cancers and serious diseases as well. In fact, some drugs first approved for blood cancers have been approved to treat patients with other cancers.
With your help, we are changing the face of blood cancer!
All donations are greatly appreciated and are tax deductible. They will not only support LLS-funded research but will also help provide critical information and support for patients, and support advocacy for laws to ensure patients can access the care and treatments they need.
Please visit our website and share our mission to friends who would also like to donate!
On behalf of blood cancer patients everywhere, thank you for your support and generosity!
For more information about LLS, please visit www.lls.org.