Students of the Year Indianapolis
Lilia Mills | Lilia Mills's Campaign Team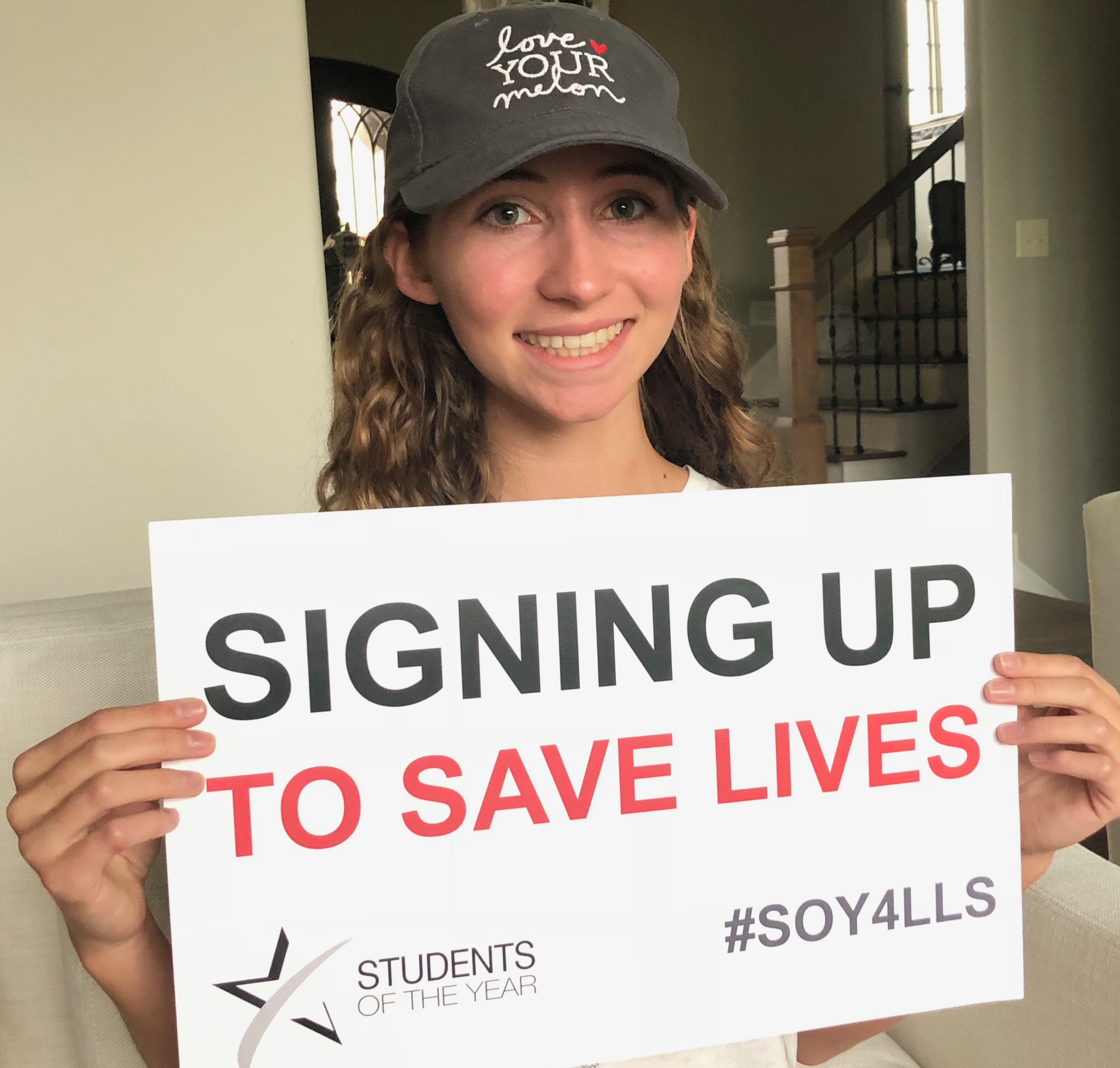 I am honored to participate in the 2019 Students of the Year program, a seven-week initiative in which select high school students from around the country participate in a fundraising competition to benefit The Leukemia & Lymphoma Society. I am proud to be one of 23 students in Indiana raising critical dollars in honor of a 9 year old B Cell Lymphoblastic Lymohoma patient hero named Riley.
Although I have not been personally touched by blood cancer, I got involved with this campaign in honor of the 4 people in my life currently battling cancer.  The research that LLS is funding translates to all types of cancer and benefits the cancer community as a whole.  In fact, chemotherapy originally derived from blood cancer research and is now a staple in cancer treatment.
Since the early 1960s, five-year survival rates for many blood cancer patients have doubled, tripled or even quadrupled. And many LLS supported therapies not only help blood cancer patients but are helping patients with other cancers and serious diseases.
LLS has been supporting the research of Dr. Carl June for the past 20 years.  Please take 3 minutes to watch this amazing video about his CAR-T cell therapy.  This therapy uses the HIV virus to reprogram the body's immune system to recognize and kill cancer cells to treat children and young adults with a recurrent form of the blood cancer called acute lymphoblastic leukemia.
All donations are greatly appreciated and are tax deductible. They'll not only support LLS-funded research but will help provide financial support for patients, and support advocacy for laws to ensure patients can access the care and treatments they need.
Each dollar is a vote. The candidate team that raises the most money at the end of the seven weeks is named Student of the Year. Our mission is to not only raise the most money but also to bring attention to blood cancers like leukemia, which is the most common form of cancer in children and teens.
On behalf of blood cancer patients everywhere, thank you for your support!
For the Mission,
Lilia Mills
For more information about LLS, please visit www.lls.org.