Students of the Year Indianapolis
Lexi Dufek | Lexi Dufek's Campaign Team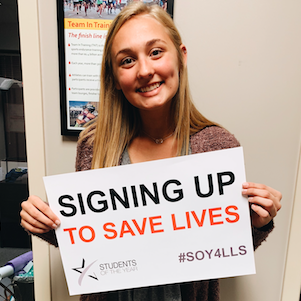 I am so incredibly honored to have the opportunity to help fund the 2019 Students of The Year Program for the Leukemia and Lymphoma Society. This is a seven week program in which students from across the country raise critical dollars for our honored hero, Riley and for those who do not have the financial needs to care for themselves or loved ones fighting blood cancers. But, I am also doing this for my personal honored hero, Karen Coyne Volpe. She is my "WHY?".
If you are involved with LLS the name Karen Volpe may ring a bell. Karen is in her third remission with Acute Myeloid Leukemia, AML-M3.  I was witness to much of her fight for life. Two bone marrow transplants, 200 skin cancer surgeries, 6 joint replacements, tongue cancer and neck cancer for a start. She was the first American to use Arsenic Trioxide as a form of chemo. Her treatments success has brought Arsenic to the forefront for use in APL patients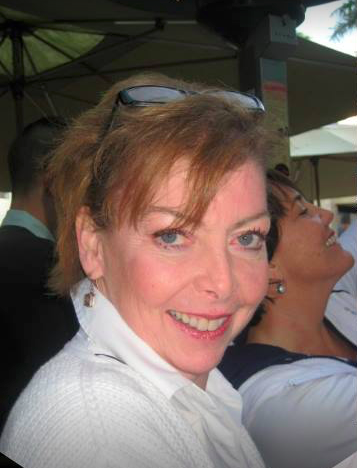 Over Karen's 16- year battle with cancers and for her health, she shared with me some of the many things that she learned along the way. She wants us to appreciate your health while you have it, don't take it for granted. Suffering is a journey of spirituality and faith. Since it is a caring world, she realizes that she has pulled others into her suffering and that is very difficult for her. Karen is thankful for her God given opprotunity to survive crisis after crisis because raising her children is her highest priority. 
Hearing these things was truly inspiring to me and has driven me to work as hard as I can for this campaign..  
Of all dollars raised, 79% of funds fo to the mission. Patients services, Research and Advocacy are all addressed with the money we raise. Karen has benefited directly from research. She has successfully participated in drug programs that have extended her life. Let's give so that more can live!
Thank you!
To read and learn more about Karen visit her website, https://www.karencoynevolpe.com/
For more information about LLS, please visit www.lls.org.