Students of the Year Indianapolis
Abby Haley | Abby Haley's Campaign Team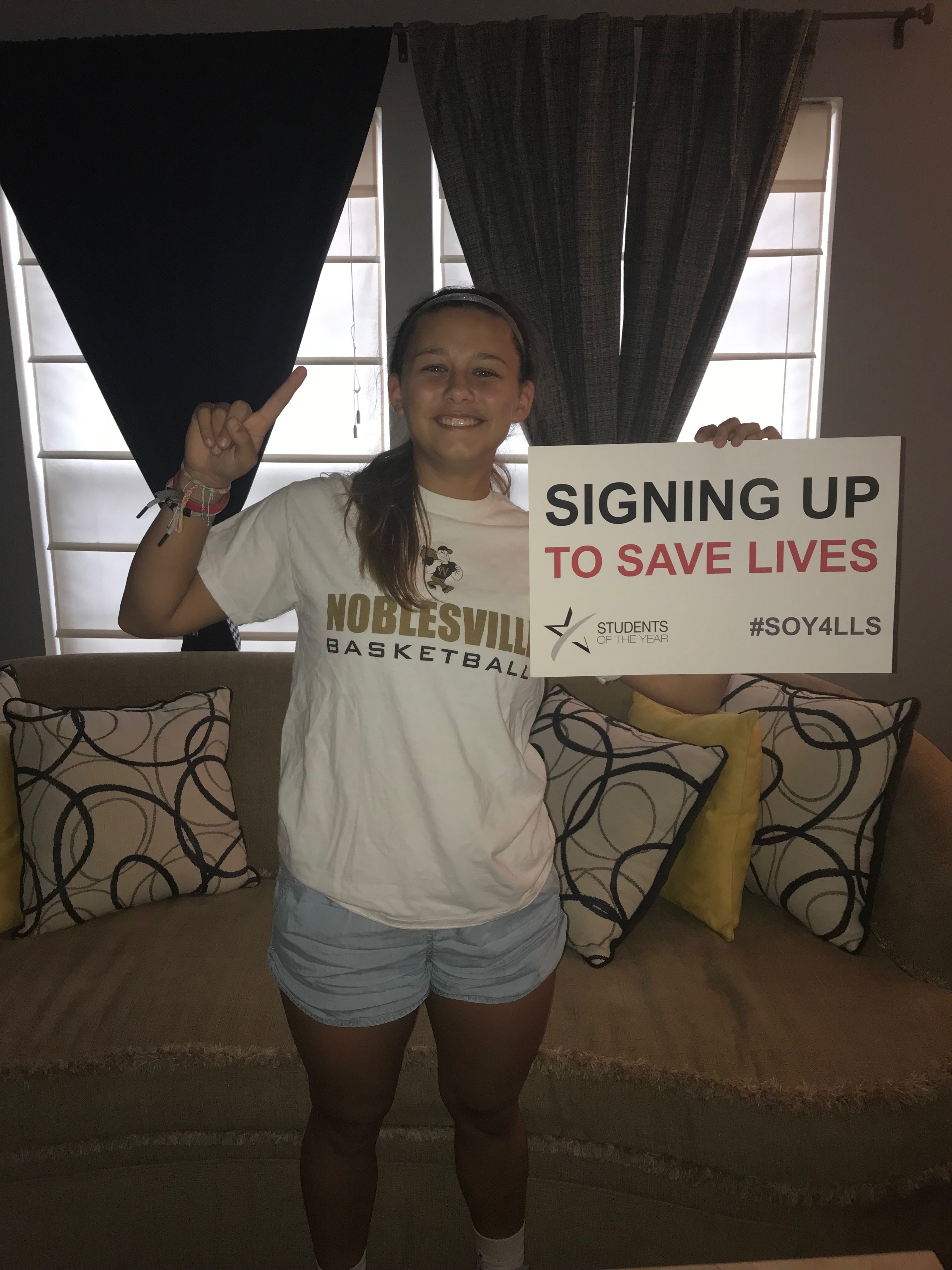 My name is Abby Haley and I am a junior at Noblesville High School. This year I have been given the once-in-a-lifetime opportunity to join the battle and help those living with blood cancers. The Leukemia & Lymphoma Society (LLS) has nominated me as a candidate in their annual Student of the Year fundraising challenge, and I could not be more excited to make a difference in the lives of patients across the country. I am proud to lead my campaign team and work towards our goal to raise as much money and awareness as possible  in 7 weeks - from January 24th to March 16th.
I decided to take on this challenge and amazing opportunity for one simple reason - because I want to make a difference. Growing up I was first affected when I lost my friend Michael who was one of my second grade classmates. A few years later the Treinen family watched their son fight the fight and another impactful person lost his life to this terrible disease.  It is the Treinen's that have influenced me to be a part of making a difference. . Along with those two, I now have a young teammate, Megan, who is now fighting for not the first but second time. It is because of all of these strong and impactful people I am here to ask for your help and support.
I cannot reach my goals without YOUR help. Any contribution makes a huge difference. Every dollar raised is a vote for me and a vote to cure cancer. The candidate team that raises the most money at the end of the seven weeks is named Student of the Year. Our mission is to not only raise the most money but also to bring attention to blood cancers like leukemia, which is the most common form of cancer in children and teens.
All donations are greatly appreciated and are tax deductible. They'll not only support LLS-funded research but will help provide critical information and support for patients, and support advocacy for laws to ensure patients can access the care and treatments they need.
Please share my page with any friends who would also like to donate! I'm also looking for any companies who would be willing to sponsor me or purchase an ad in the program for the big gala event, which takes place on March 16th! 
On behalf of blood cancer patients everywhere, thank you for your support!
For more information about LLS, please visit www.lls.org.