Students of the Year Iowa
Cole's Cancer Crushing Crue | Cole's Cancer Crushing Crue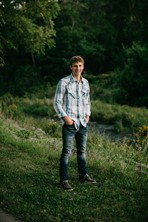 Dear Friends & Family,
This past summer I had the privilege of being nominated as a candidate for The Leukemia & Lymphoma Society's (LLS) 2022 Students of the Year campaign. I have since accepted this nomination and have turned it into my Bellevue BIG project. Bellevue BIG is a leadership and skill development program offered at Bellevue High School, the school I currently attend. Students at Bellevue BIG must create a project that they are passionate about, which also solves a community or national issue. I thought that turning my Students of the Year nomination into my BIG project would not only help fulfill the requirements of the project but also give me the opportunity to make a difference on a much broader scale.
Students of the Year is a program that runs within a seven-week period, January 20th to March 10th, where students across Iowa and the U.S. raise as many funds as possible through events, sponsorships, and donations. So far, I have created a team of committed friends and family to partner with me on this journey. Together, we have set a fundraising goal of $20,000!  All the money that is raised goes directly to the largest blood cancer research program in the nation, which is LLS, to fund cutting-edge research and treatments. In fact, the treatments that LLS is funding benefit non-blood cancer patients as well. More than 40% of new cancer treatment drugs approved by the FDA since 2004 that started as blood cancer drugs are now being applied in other forms of cancer.
Since I have started this project, I have realized that everyone is affected by cancer in a different way. For me personally, many people in my community, whom I am close with, have had cancer. One of these included a family friend's toddler who was diagnosed with acute myeloid leukemia about a year ago. Because of the research done by LLS, which is funded partly by the Students of the Year campaign, the family found out that doing an extra round of chemo would increase the toddler's chance of staying in remission from 59% to 70%. I have seen firsthand the impact Students of the Year and LLS can have on a family. By supporting Cole's Cancer Crushing Crue you too can make a huge impact on someone's life in an unforgettable way. 
My team and I would greatly appreciate any form of help, whether it be a donation or any other contribution given towards Cole's Cancer Crue and LLS.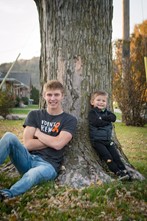 I have signed up to save lives with the Leukemia & Lymphoma Society (LLS) and am working to raise as much as possible over the next 7 weeks. Every dollar raised counts as one vote for my campaign. The candidate(s) whose team tallies the most votes earns the prestigious title of Student or Students of the Year. Will you help me earn that title?

As you know, everyone wins when cancer loses. Thanks to your support, my efforts will help fund therapies and treatments that are saving lives. Over the years, support from people like you has been responsible for the blood cancer advancements that have doubled, tripled, and in some cases quadrupled the survival rate for some blood cancers.

Many LLS-supported therapies not only help blood cancer patients but are also now used to treat patients with rare forms of stomach and skin cancers and are in clinical trials for patients with lung, brain, breast, pancreatic and prostate cancers. And LLS-funded drugs like targeted therapies and immunotherapies are now saving thousands of lives every day.

We really are getting close to our goal of a world without blood cancers!

All donations are greatly appreciated and tax-deductible. They'll not only support LLS research, but patient services, advocacy, public and professional education, and community services as well.

Please visit my website often and tell friends who would also like to donate!

On behalf of blood cancer patients everywhere, thank you for your support! For more information about LLS, please visit www.lls.org