Student Visionaries of the Year St. Louis
Ella Kadyk | A New Hope
The competition has moved over to the Grand Finale Website. Please click on the link below to support Ella Kadyk and A New Hope!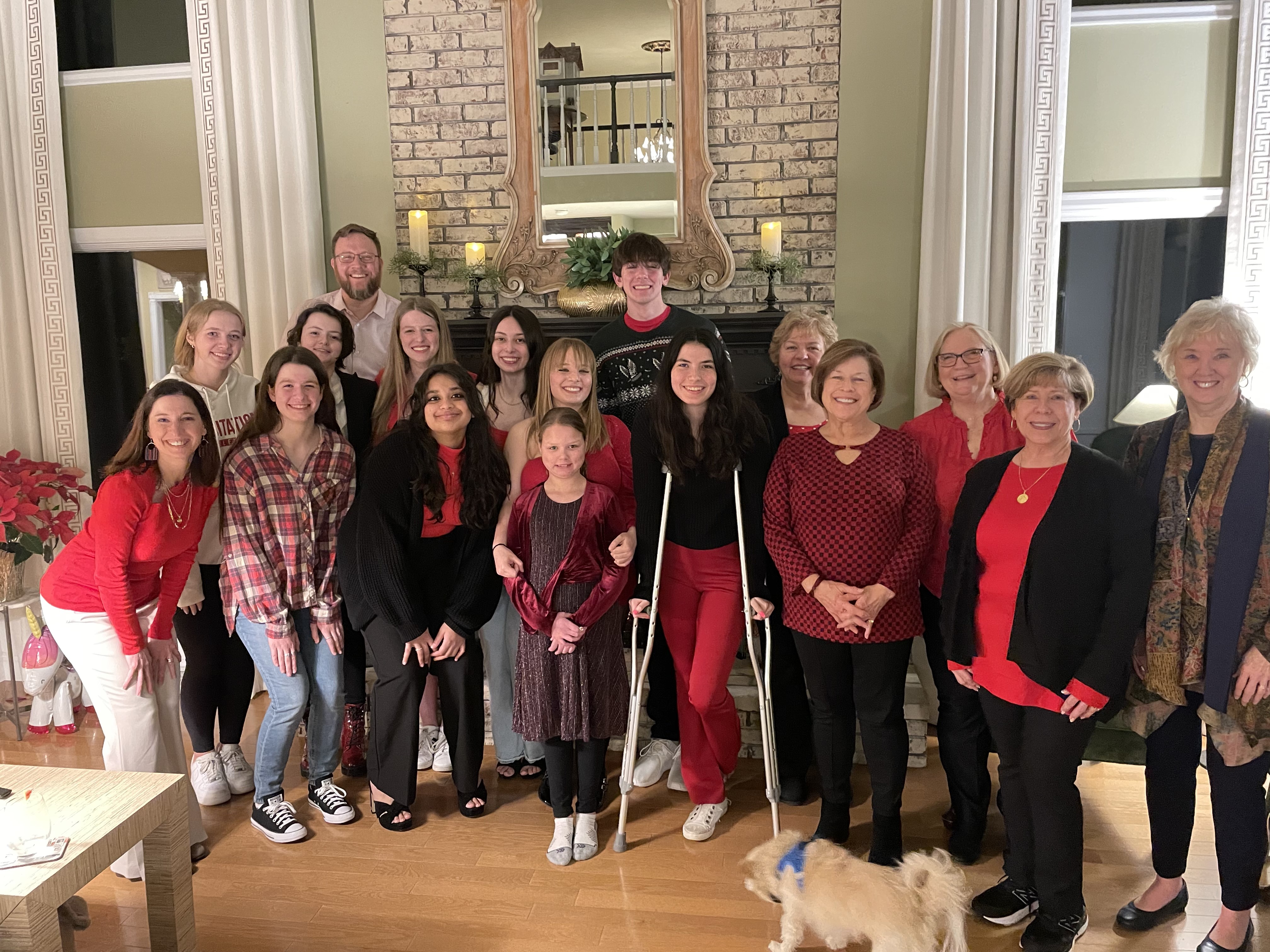 Hi, thanks so much for visiting my page!  I'm Ella Kadyk and I'm a LLS Student Visionary Candidate for 2023.  I have a VISION of a world without cancer, and I have HOPE that we can make this a reality in my lifetime.  I believe, if we work together, we can ACHIEVE it!  To help do my part, I have built a team of fellow high school students, awesome friends and loving family to help me work towards this goal.   
My team, A New Hope, is hustling hard over the next 7 weeks to raise a minimum of $50,000 for LLS!
While we strive to rid the world of cancer, I want to use the money I raise during my Student Visionary campaign to help support the patients and families who are in the midst of their personal fight against blood cancer.  During this difficult time, most families experience financial hardship.  LLS provides financial and emotional support to families while they undergo treatment themselves, or while they sit by their child's side.   
My hope is that through my work on this campaign, these families will know that there are many people out there who are pulling for them. 
No one should face cancer alone and I want to be a helping hand during their struggle.   
I hope that you too can see my vision of a world without cancer in your own mind.  Please consider joining this fight by making a donation.  All donations are greatly appreciated and tax-deductible. Please visit my website often and tell friends who would also like to donate! 
On behalf of blood cancer patients everywhere, thank you! 
With love and gratitude, 
Ella Kadyk
Visitation Academy - Class of 2024
P.S.  Below are some more details about The Leukemia & Lymphoma Society (LLS).  The more I learn about them, the more excited I am to be working with them! 
 As a global leader in the fight against blood cancer, LLS: 
Funds cutting-edge research leading to breakthroughs in immunotherapy, genomics and personalized medicine that are improving and saving the lives of patients 
Provides free education and support for blood cancer patients and families, including personalized, one-on-one support, assistance with identifying and enrolling in clinical trials, and more. 

Mobilizes thousands of advocates to drive policy changes that accelerate the development of new cancer treatments and break down barriers to care. 
 For more information about LLS, please visit www.lls.org.