Students of the Year Philadelphia
Gabriella Ward | Lily Norton's Campaign Team
Thanks to everyone that came out to our Blood Cancer Blowout event at GAB Hair! We raised $1155 in just 5 hours. Huge shoutout to the GAB Hair team for getting all that hair blown out! Congrats to our raffle winners: Tori Lambert (Gift Certificate), Molly Gallagher (Beach Bag with Amika products), and Dana Misialek (Amika Thirst Trap Bag). Thank you to all for your generosity 💗 Our team is now over $36,000 with a month left to get to our goal of $60,000.
UPDATE: I am now at $1500 of my $2500 goal. I have a little over a month to reach my individual goal!
My team has raised over $25,000 so far and we are on our way to achieve our ambitious goal of $60,000.
To help us get there, we are hosting two fundraising events! The first is called "Blood Cancer Blowout" and it's coming up on Sunday, February 8th at GAB Hair in Berwyn, PA.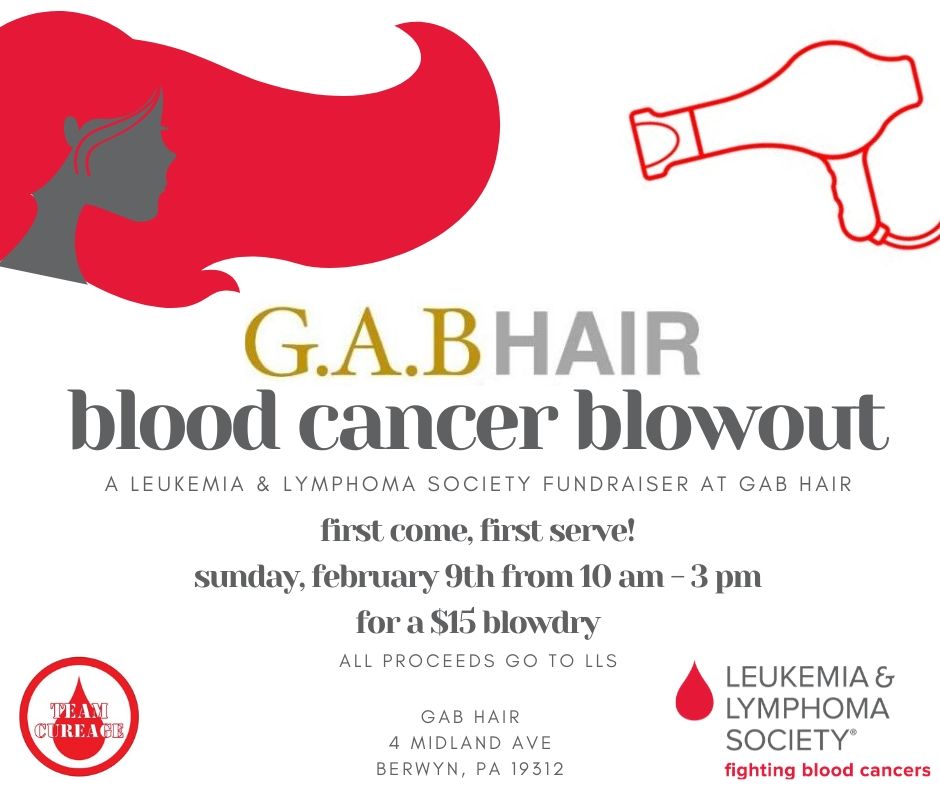 The next event is coming up on Monday, February 24th at Iron Hill in Center City. If you show the coupon below on the 24th, Iron Hill will donate 20% of your food total to LLS. You must use the flier!