Students of the Year Westchester-Fairfield
Team EntrepreCURErs | EntrepreCURE'S
Hi everyone! Thanks for visiting our team fundraising page!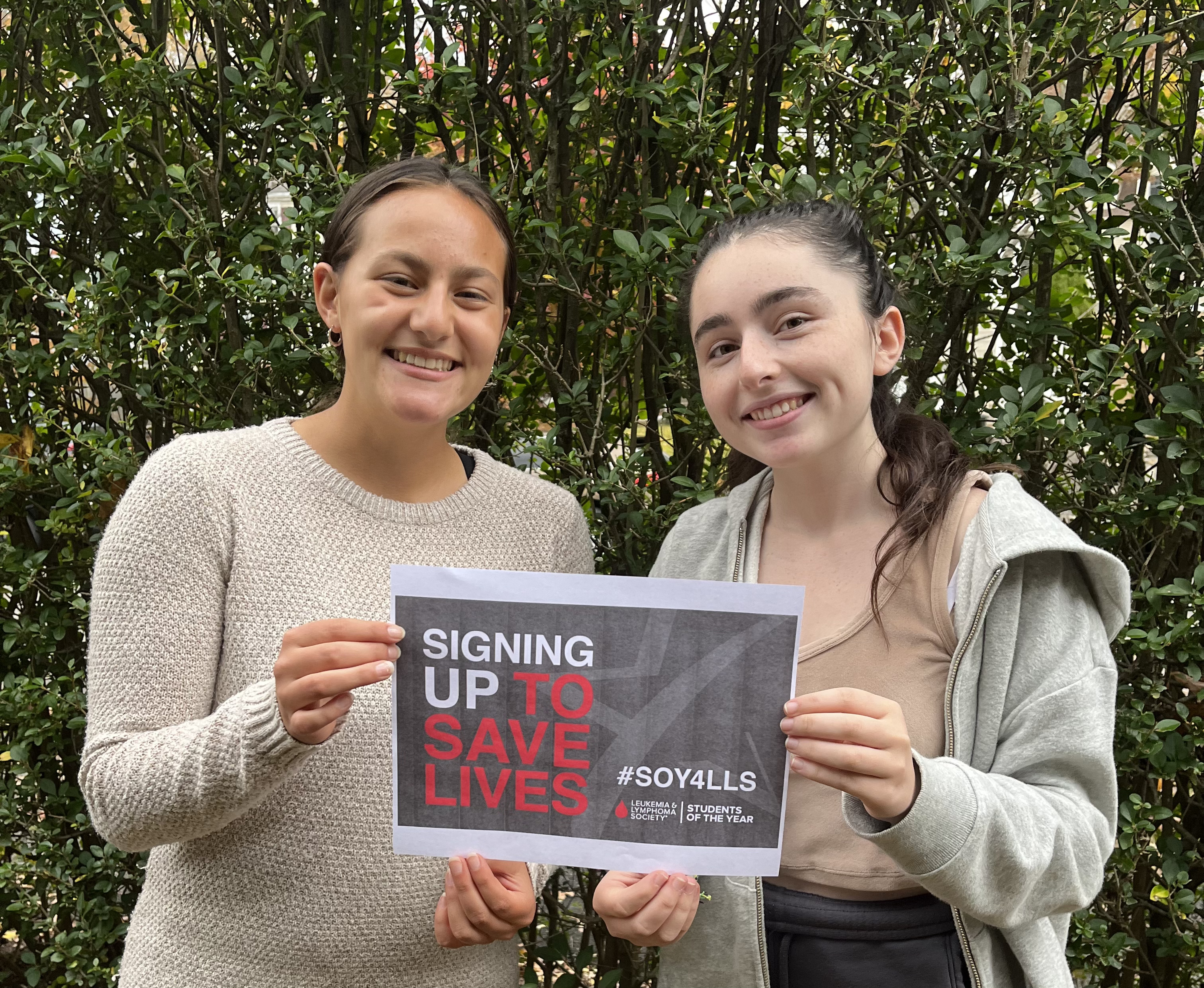 About Us:
Our names are Ava Lesser and Nora Amsellem. We are high school students at the Academy of Information Technology and Engineering in Stamford, CT. We co-leaders of this team, Team EntrepreCURErs, are honored and excited to be embarking on our Students of the Year campaign.
The Campaign:
Our goal is to raise $35,000 over the course of these next seven weeks. All money raised benefits the Leukemia and Lymphoma Society (LLS), which funds life-saving cancer research and beyond.
Every dollar raised counts as one vote for our campaign. The candidate(s) whose team tallies the most votes earns the title of Students of the Year. Beyond this title, our primary goal is to help cancer patients and save lives.
Your Impact:
Your donations are tax-deductible and such an amazing gift. Over the years, support from people like you has been responsible for numerous advancements in cancer research. You will help fund therapies and treatments that are saving lives. You'll not only support LLS research, but also patient services, advocacy, public and professional education, and community services.
Thank you so much for your generosity! You are making a positive impact by donating to LLS in support of our campaign.
How to Help:
Please visit this website throughout the campaign for updates and share this link with friends and family through social media and other platforms by clicking the "Tell Your Friends" tab in the bar at the top of the page.
Please consider following us on Instagram: [@team_entreprecurers] ● FaceBook: [Team Entreprecurers] ● Twitter: [@EntrepreCURErs] to more easily share our posts consisting of updates & events!!
For more information about our campaign or LLS, please email us at EntrepreCURErs@gmail.com or visit www.lls.org