Students of the Year Central Pennsylvania
Madison Coburn | Madison's Heroes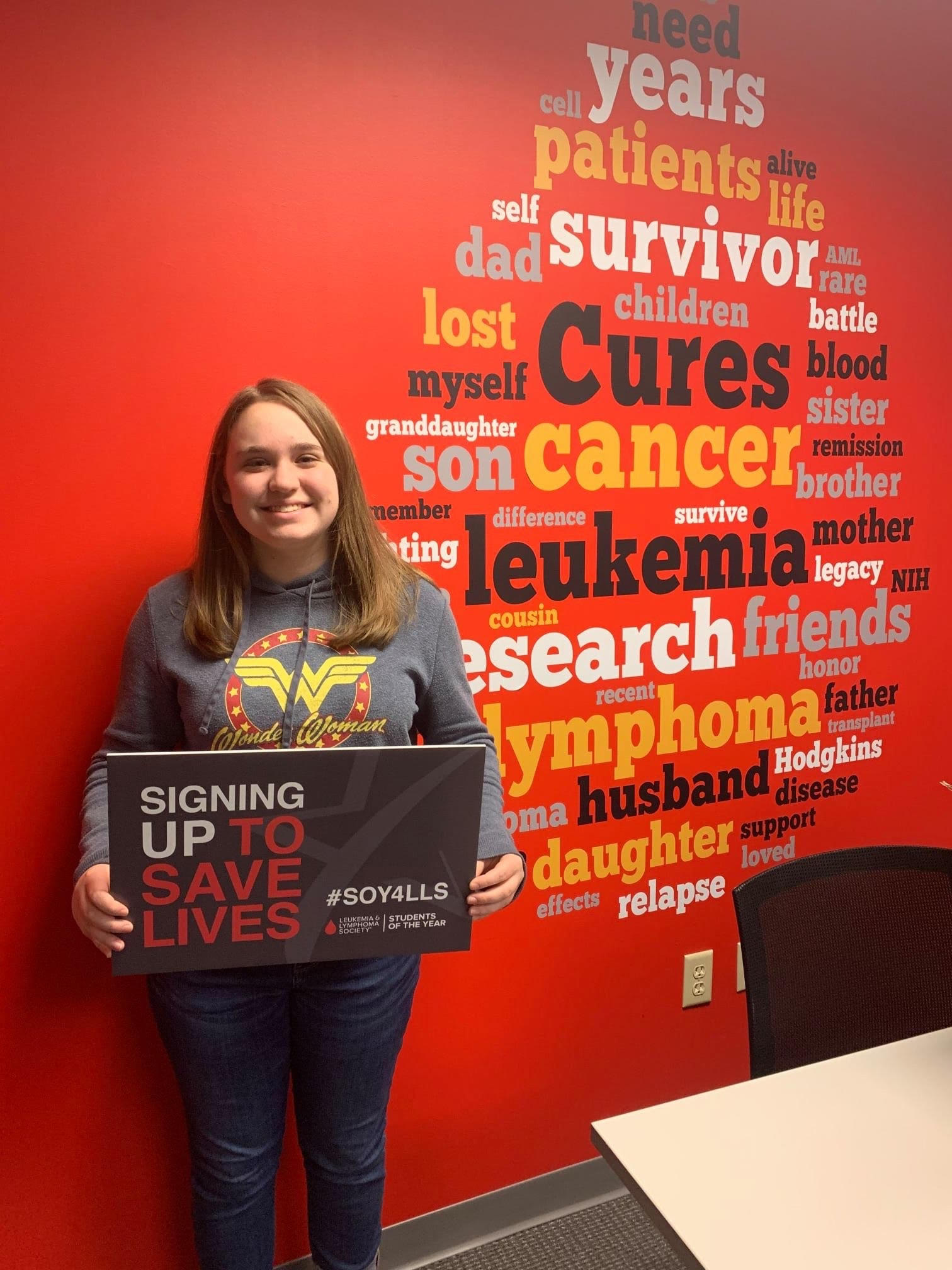 My name is Madison Coburn, and I am honored to participate in the 2020 Students of the Year program, which is a fundraising competition to benefit The Leukemia & Lymphoma Society. I am a teenager who is currently a junior at the Cumberland Valley High School. I am heavily involved with community service, as I am a volunteer at the Fredricksen Library in Camp Hill and I am a member of Key Club.  I was drawn to this program because I have known two people, who were very close to me and my family, whose lives were affected by blood cancer. These two people and their families have been extremely strong throughout their experiences, so I was inspired to name my team the "Heroes", because I see them as such.
Because of these wonderful people, I wanted to get involved with a program that makes a huge difference. The Leukemia & Lymphoma Society puts the majority of their funds towards blood cancer research. Since the early 1960s, five-year survival rates for many blood cancer patients have doubled, tripled or even quadrupled. And many LLS supported therapies not only help blood cancer patients but are helping patients with other cancers and serious diseases. 
If you feel inclined, please donate to this webpage and spread to word as much as you can! All donations are greatly appreciated and are tax deductible. They'll not only support LLS-funded research but will help provide critical information and support for patients, and support advocacy for laws to ensure patients can access the care and treatments they need. Thank you so much for becoming a hero!
For more information about LLS, please visit www.lls.org.